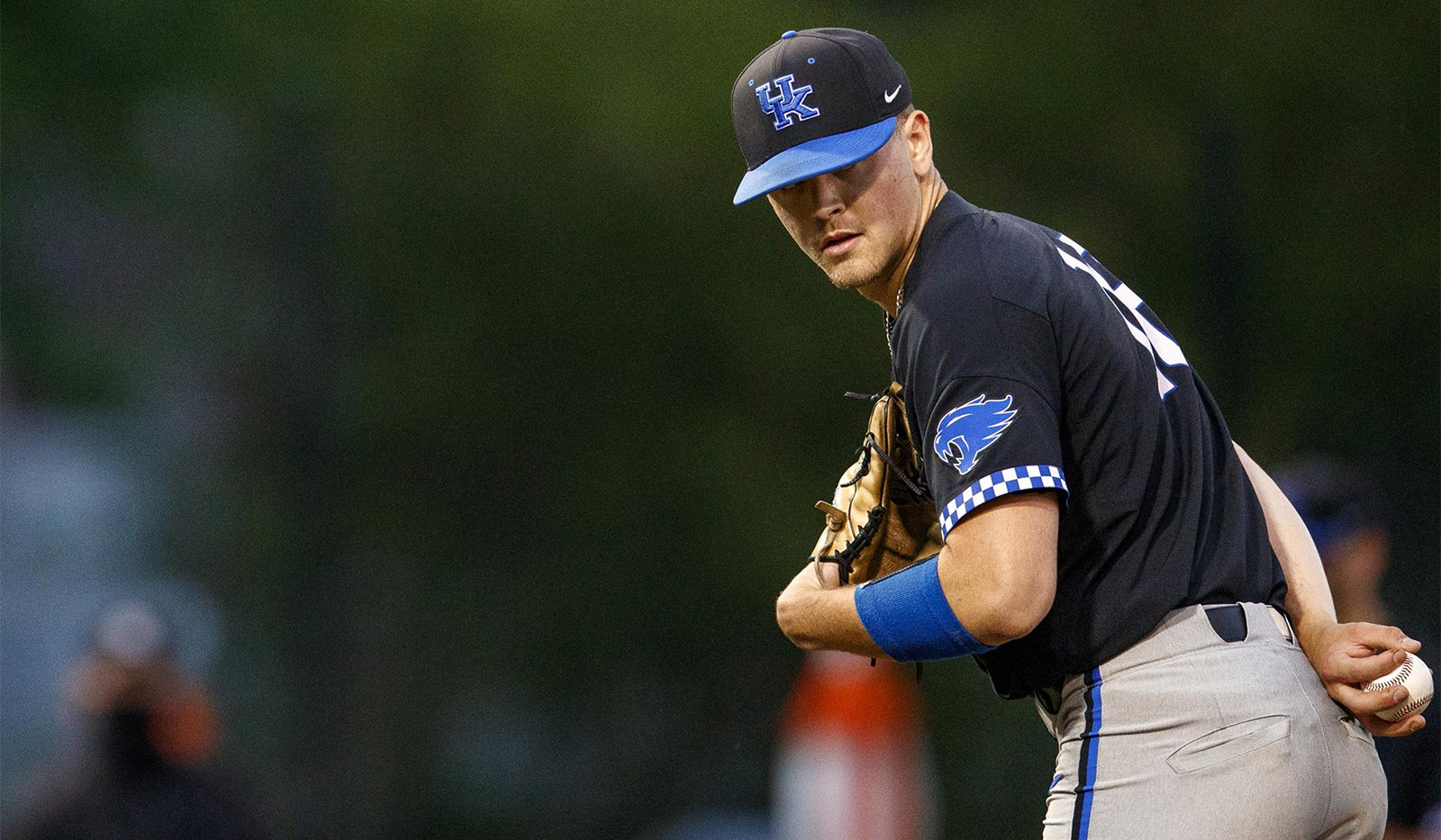 LEXINGTON, Ky. – Pitchers Cole Stupp and Daniel Harper each were selected on the final day of the 2022 Major League Baseball Draft, with Stupp going to Detroit in the 12th round and Harper to Philadelphia in the 17th.
UK now has had 31 total draft picks under head coach Nick Mingione and his staff since 2017.
The Wildcats selected on Monday included right-handed pitchers Tyler Guilfoil (8th round, Houston) and Sean Harney (8th, Tampa Bay), and infielder Chase Estep (9th, New York Mets).
Stupp, a junior from Milton, Georgia, was UK's Friday night starter for two years before an elbow injury prematurely ended his 2022 campaign. He had a career 5.48 earned run average in 25 games that belied his effectiveness. His tenacity set the tone for the Cats and he owned a 124:31 strikeout:walk ratio.
Harper, a senior from Fairway, Kansas, is second on the school's all-time appearances list with 100 and capped his career with a splendid season, going 4-1 with a save and 2.72 ERA in 26 games. In Southeastern Conference play he was nearly unhittable, posting a 1.37 ERA in 19.2 innings.
Signee Caden Dana was selected in the 11th round by the Los Angeles Angels of Anaheim.