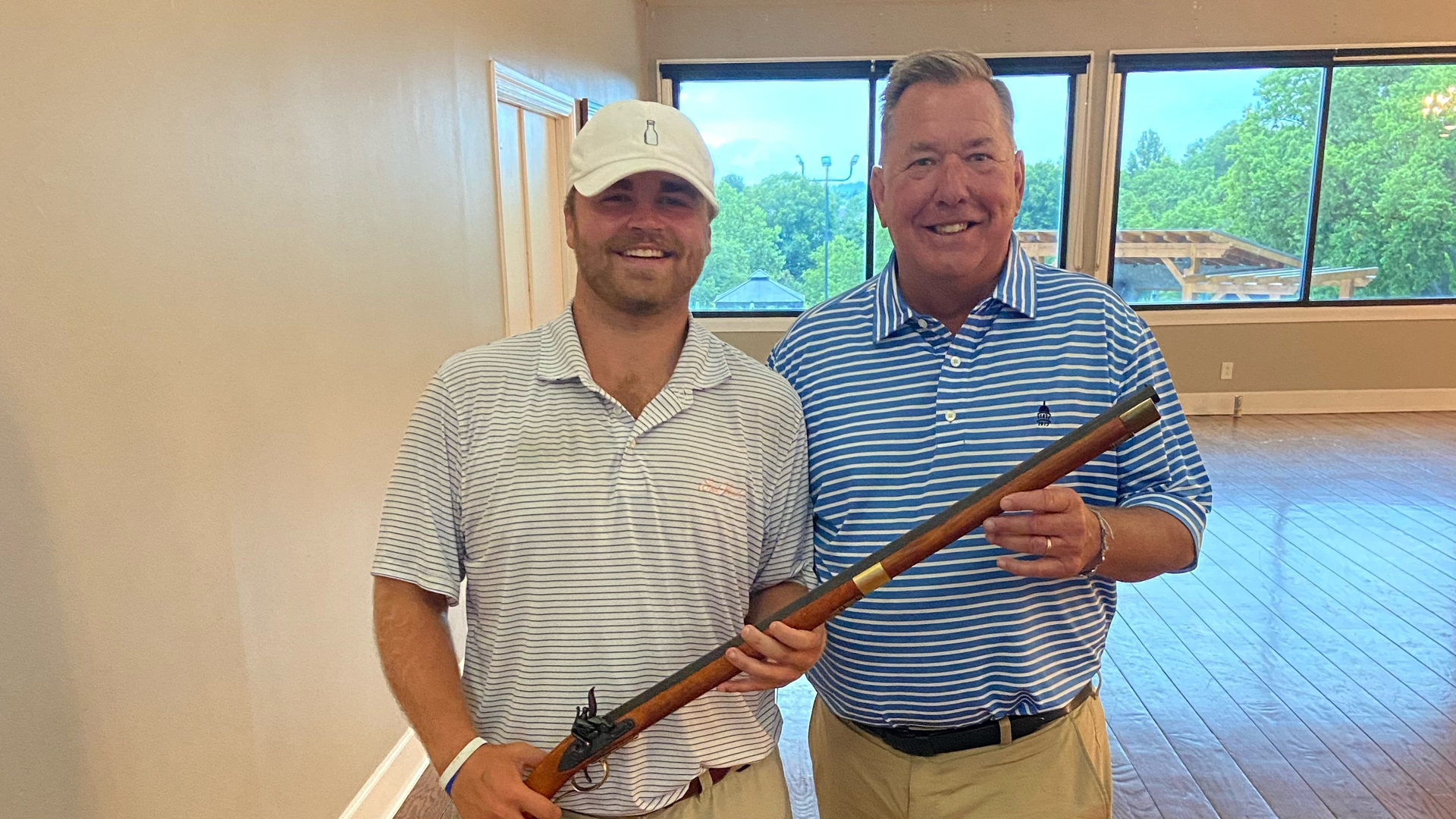 Campbell Kremer Wins Daniel Boone Invitational
LEXINGTON, Ky. – A week after qualifying for the 2022 United States Amateur Championship, Kentucky men's golfer Campbell Kremer added a win at the Daniel Boone Invitational to his impressive summer.
Kremer fired rounds of 73-67-69 in the event and captured the win with a birdie on the first playoff hole outdueling UK graduate Jay Kirchdorfer.
Last week, Kremer qualified for the US Amateur Championship with an impressive 2-under par 69 in the first round and clinched the top qualifying spot with a 5-under par 66 in the second round. His overall winning score was a 7-under par 135. Kremer had five birdies in the first round and five birdies and an eagle in the second round. He clinched the top qualifying spot by three strokes.
The 2022 U.S. Amateur Championship will be held Aug. 15-22 at The Ridgewood Country Club and Arcola Country Club in Paramus, New Jersey. He will join fellow UK men's golfer Garrett Wood, who also qualified for the championship.
Kremer saw action in nine events and made eight starts, including all seven events during the spring schedule during the 2021-22 season as a sophomore. He logged a career-best 72.89 stroke average during the season, generating 12 par-or-better rounds with two top-20 finishes. Kremer produced a tie for 16th at the Steelwood Collegiate Invitational, firing a 3-under par 54-hole total of 213. The score and finish were both career bests.
For the latest on the Kentucky men's golf team, follow @UKMensGolf on Twitter and on the web at UKathletics.com.