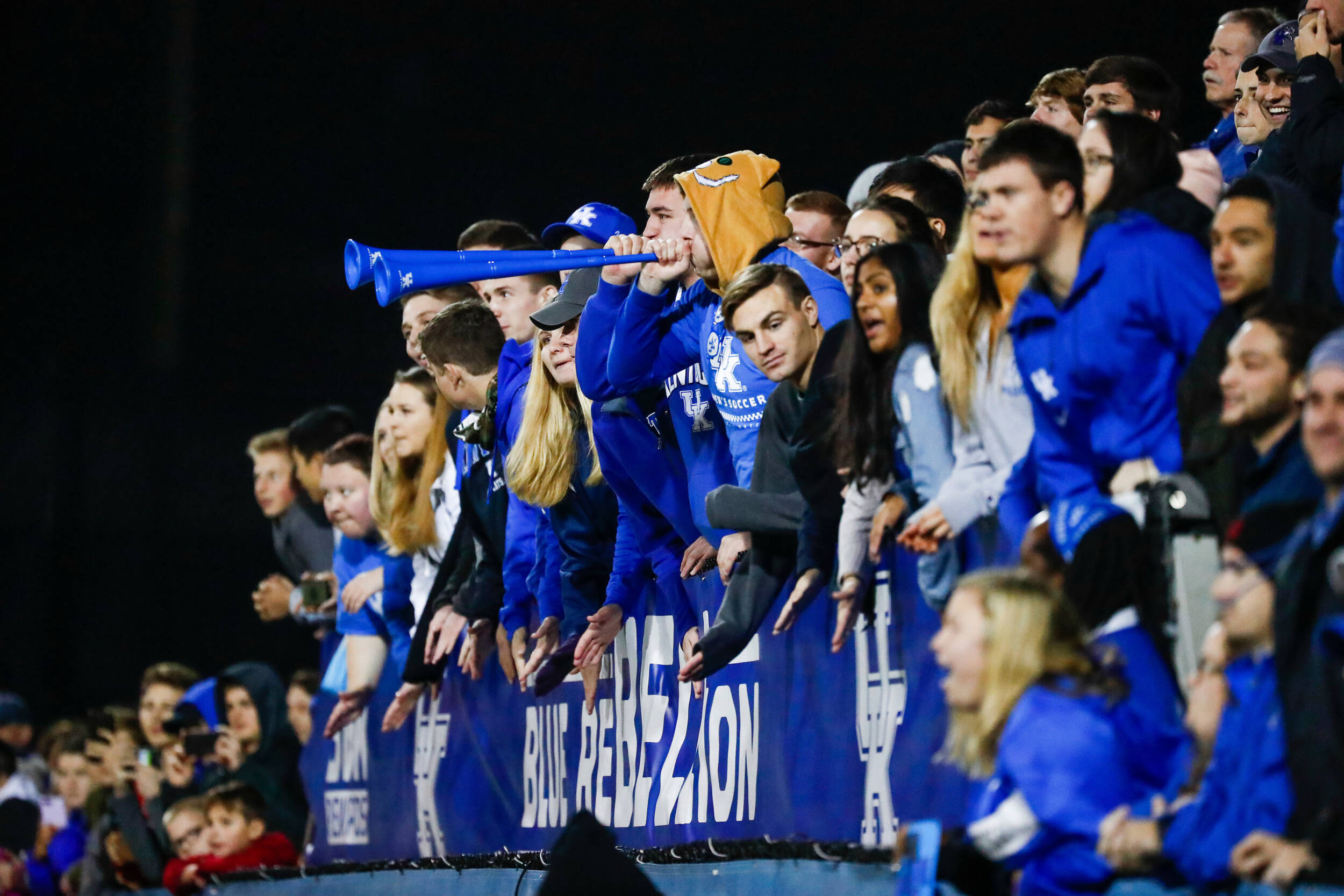 Kentucky Women's Soccer Announces 2022 Schedule
LEXINGTON, Ky. – The Kentucky Women's Soccer team announced its 2022 schedule including dates, opponents and locations, Tuesday morning featuring a 10-game Southeastern Conference schedule and 11 games at the beautiful Wendell & Vickie Bell Soccer Complex.
Kentucky will open its season with two friendly matches, playing Lipscomb (Aug. 6) and Miami University (Aug. 13) at The Bell.
The 2022 regular season for UK kicks off Thursday, Aug. 18 against the Ball State Cardinals at The Bell before opening weekend concludes in Martin, Tenn., on Aug. 21 against the Skyhawks of UT Martin.
Kentucky then will open a two-match home weekend against Big Ten reps Purdue on Aug. 25 and in-state foe Eastern Kentucky on Aug. 28 at The Bell.
UK's second non-conference road trip will be two hours south as the Wildcats will play at Western Kentucky on the night of Sept. 1.
Iowa state then commences a four-match homestand for the Wildcats with games against the Cyclones (Sept. 4), Wright State (Sept. 8), Eastern Michigan (Sept. 11) and Southeastern Conference opening night on Sept. 16 against Ole Miss.
Kentucky will play five home SEC matches and five on the road with Ole Miss marking the first of UK's five home matches. Those home matches will be joined this season by Tennessee (Sept. 25), Auburn (Oct. 6), Florida (Oct. 16) and Georgia on Oct. 23.
The 2022 SEC Soccer Tournament will be held Oct. 30-Nov. 6 in Pensacola, Florida with the winner clinching the SEC's automatic bid into the 2022 NCAA Tournament.
Game times and television assignments will be announced at a later date in conjunction with UK's television partners, ESPN, ESPN2, ESPNU and the SEC Network.
For the latest on the Kentucky women's soccer team, follow @UKWomensSoccer on Twitter, Instagram and Facebook, as well as on the web at UKathletics.com.