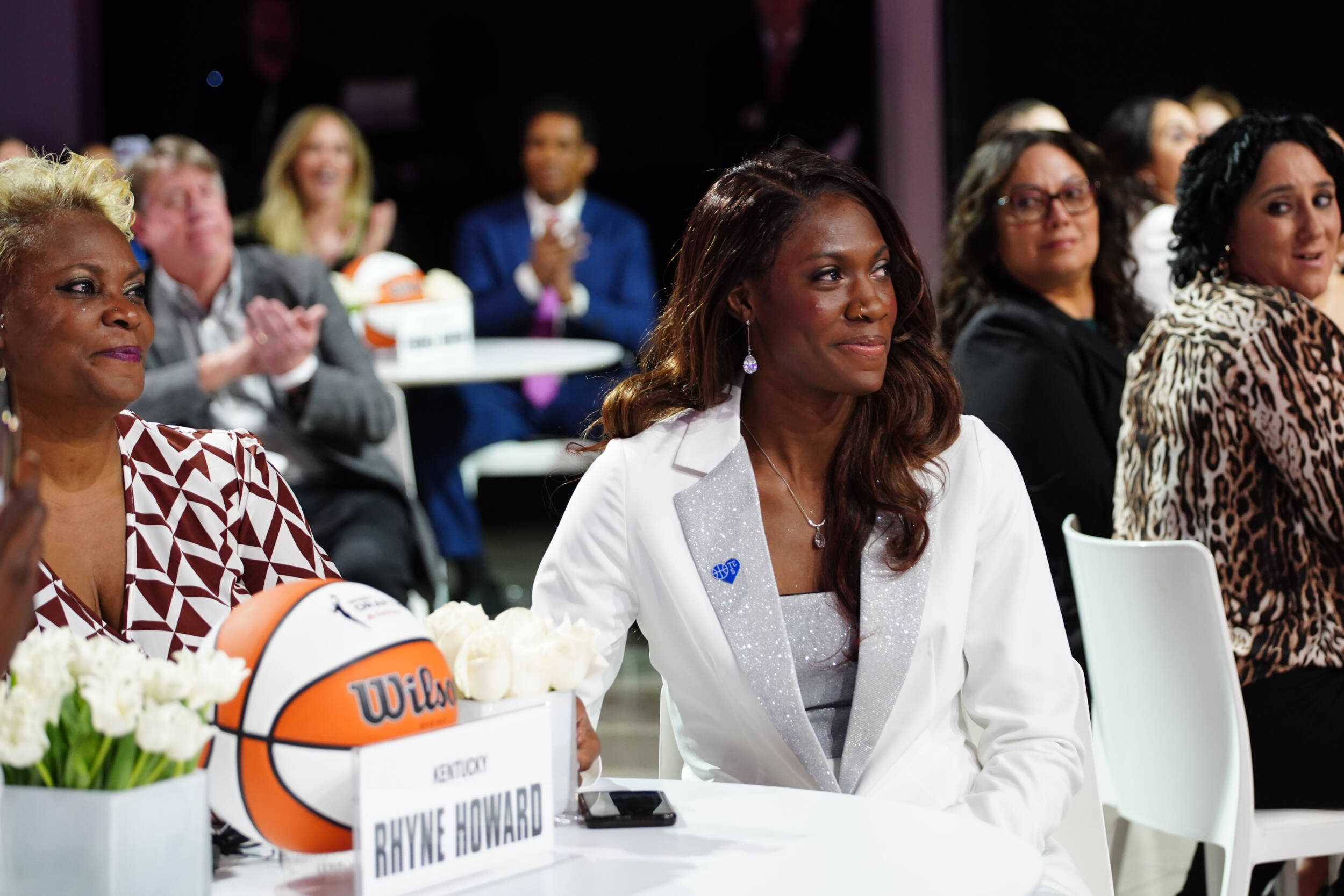 Rhyne Howard Selected to Participate in 2022 AT&T WNBA All-Star Game
LEXINGTON, Ky. – The University of Kentucky women's basketball program will be represented at the 2022 AT&T WNBA All-Star Game at Wintrust Arena in Chicago on Sunday, July 10 at 1 p.m. ET on ABC. Wildcat great Rhyne Howard will make her first career appearance in the All-Star Game, which is the centerpiece of a weekend full of WNBA action.
The co-captains of the All-Star Game, A'ja Wilson (Las Vegas Aces) and Breanna Stewart (Seattle), will select their respective rosters from the pool of starters and reserves during ESPN's broadcast of the WNBA All-Star Team Selection Special on Saturday, July 2 at 3 p.m. ET.
Eighteen games into her rookie season in the league, the No. 1 WNBA Draft selection has led the Atlanta Dream to an 8-10 record in 2022. Howard has played and started in all 18 games thus far, scoring 16.2 points per game on 38.3 percent from the field and 37.3 percent from long range. She has also added 3.7 rebounds, 2.7 assists and 1.6 steals per game.
Her 16.2 points per game is currently ranked 13th in the WNBA, while her 47 three-point field goals made rank fourth among league players this season.
Howard got off to a hot start in the WNBA, when she became the first rookie in league history to record four blocks and make four three-point field goals in their league debut thanks to her 16 points, a team-high four blocks and two steals in the Atlanta's win at Dallas on May 7.
That would be the start of a showstopper season thus far for Howard, as she would go on to become the WNBA Eastern Conference Player of the Week and the Associated Press Player of the Week after she scored 33 points in the Dream's win over the Fever just one week later. Howard was the first rookie to win the award in the first week of their WNBA career since Tamika Catchings did so in 2022 and the first Dream rookie to ever tab WNBA Player of the Week honors.
In her very next game, Howard eclipsed 100 career points to combined for 123 points through five games. It marked the seventh-most by a rookie in their first five games in league history.
The All-Star Teams will be led by co-captains Wilson (Las Vegas Aces) and Stewart (Seattle), who led in fan voting. Sue Bird will be paired with Wilson and Sylvia Fowles will be paired with Stewart, as co-captains and retiring legends.
For more information on the Kentucky women's basketball team, visit UKathletics.com or follow @KentuckyWBB on Twitter, Instagram and Facebook.