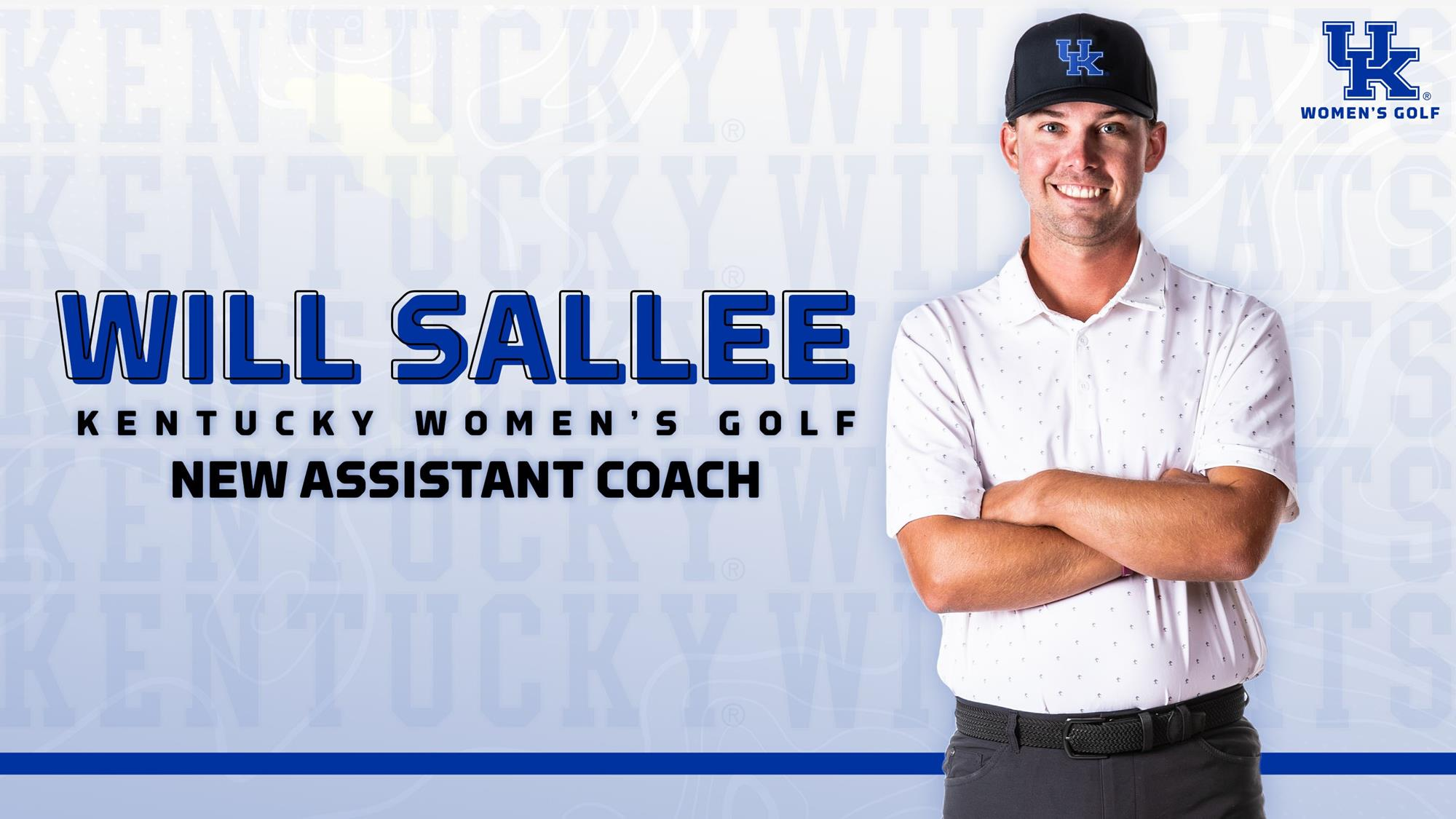 Lexington Native Hired as Assistant Women's Golf Coach
LEXINGTON, Ky. – Kentucky Women's Golf announced the hiring of Will Sallee as assistant coach of the program on Wednesday.
 
"I am excited to add Will to our coaching staff," exclaimed Kentucky Head Coach Golda Borst. "He has a strong passion for the game and has impressed me as a coach as I've watched him develop over the last several years in our profession."
 
Sallee, a native of Lexington, has spent his last year as the assistant coach for EKU's women's and men's golf programs. He helped the women's program to four top-5 performances, a pair of tournament wins, a third-best scoring average in program history, and a second-place finish at the Ohio Valley Conference championship. Sallee also assisted in leading the men's program to five top-10 finishes in the 2020-21 season.
 
"I could not be more excited to join the Kentucky Women's Golf family and am extremely grateful to Golda and the administrative staff for this opportunity," said Sallee. "When visiting campus and meeting with Golda, it was clear that the vision she has for Kentucky Women's Golf aligned with my core values as a coach."
 
Prior to his assistant coaching position with the Colonels, he served as a graduate assistant for both golf programs at EKU during the 2019-20 season. Sallee came to EKU's coaching staff from Transylvania where he was the assistant men's coach during the 2018-19 season before spending his summer as a caddy for professional golfers on the European Tour, Korn Ferry Tour, and Mackenzie Tour.
 
"Growing up in Lexington, it has been a dream of mine to be an official member of the BBN my entire life," exclaimed Sallee. "I look forward to the opportunity to compete and coach at the highest level and look forward to getting started with Kentucky Women's Golf!"
 
The Lexingtonian earned his bachelor's degree in sport management from Eastern in May 2018 and completed his master's degree in exercise and sports science with an emphasis in sport administration in the fall of 2020. While at EKU, Sallee was a member of the men's golf team where he earned All-Ohio Valley Conference honors and was a three-time member of the OVC All-Tournament team. He was chosen as a Srixon/Cleveland Golf All-America Scholar twice by the Golf Coaches Association of America.
 
"I'm looking forward to working with Will as we continue to work to develop our players and grow our program," said Borst.
 
For the latest on Kentucky Women's Golf, follow the team on Twitter, Facebook and Instagram, as well as on the web at UKathletics.com.