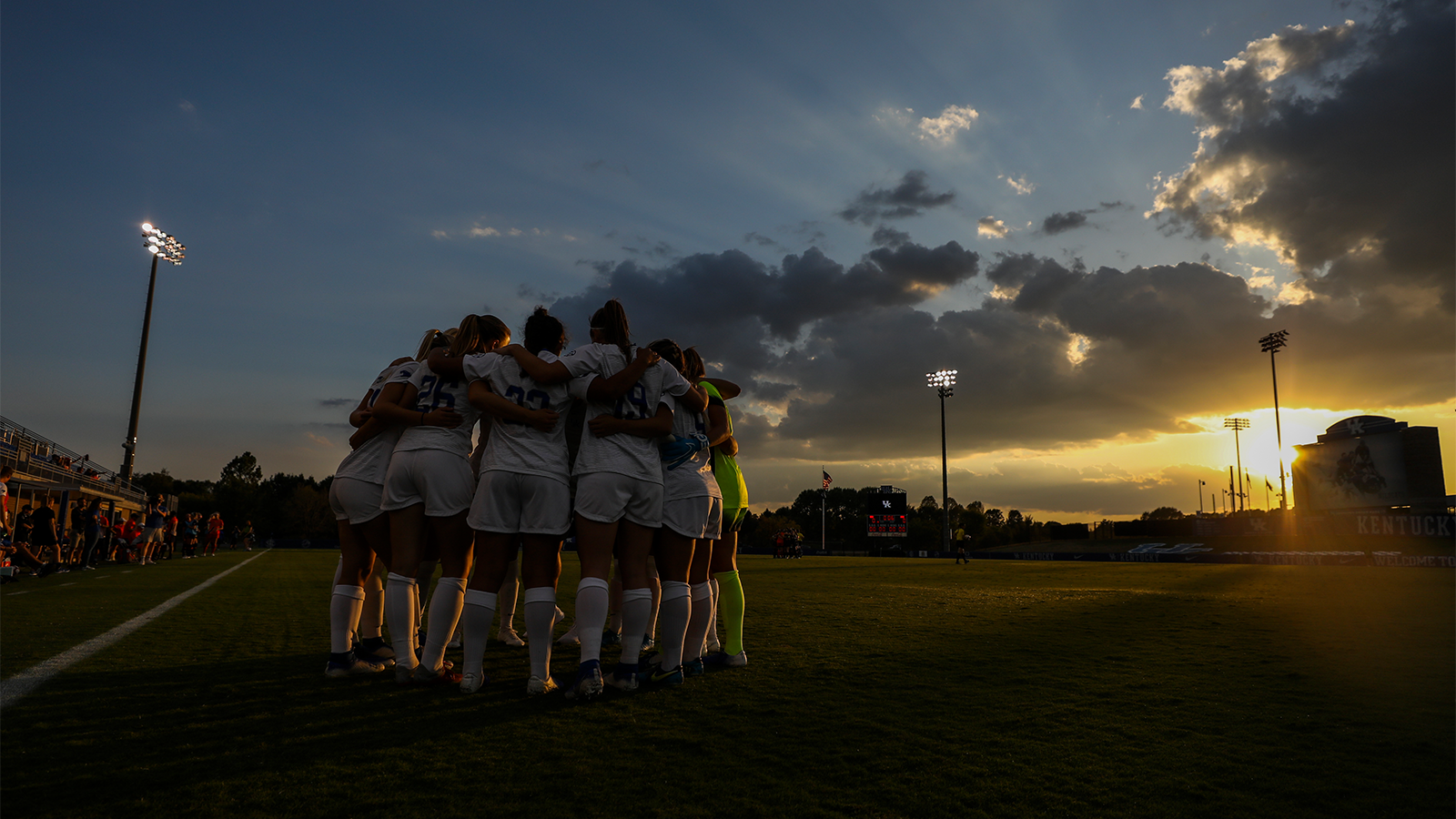 Kentucky Women's Soccer Announces Roster Additions for Fall 2022
LEXINGTON, Ky. – Kentucky women's soccer will welcome a total of 13 newcomers to Lexington for the fall 2022 season, as announced by head coach Troy Fabiano on Thursday.
In addition to inking two freshmen and five transfers during the spring, the Wildcats also signed incoming first-years Maddie Eastman, Mya Gerak, Mallory Glass, Maddie Jones, Haley Hannah and Ava Hellner during the fall signing period.
"We are excited about these additions to our program this fall, both as players and as people," said Fabiano. "They are all skilled athletes who will fit into our culture here at Kentucky on and off the field. Along with the existing roster, these newcomers are also focused on the winning mentality. I, along with the staff and team, are ready to get to work this season."
In total, the seven spring signees represent five different states – Georgia, Minnesota, Ohio, Texas and Wisconsin – and feature one midfielder, two forwards, and four defenders.
Dana Dahm – Defender
Year: Sophomore
Hometown: Blue Ash, Ohio
Former School: Xavier
Club Team: Ohio Elite
High School: Ursuline Academy
Taylor Hattori – Midfielder
Year: Graduate student
Hometown: Hartland, Wisconsin
Former School: Milwaukee
Club Team: SC Waukesha
High School: Arrowhead
Lesley Kiesling – Forward
Year: Redshirt sophomore
Hometown: North Canton, Ohio
Former School: Milwaukee
High School: Hoover
Rafferty Kugler – Defender
Year: Graduate student
Hometown: St. Louis Park, Minnesota
Former School: Milwaukee
Club Team: Minneapolis United Inferno
High School: St. Louis Park
Njeri Lewis – Defender
Year: Freshman
Hometown: Alpharetta, Georgia
Club Team: Tophat
High School: Alpharetta
Taylor Rinzel – Defender
Year: Freshman
Hometown: New Berlin, Wisconsin
Club Team: SC Wave
High School: Eisenhower
Hadley Williams – Defender
Year: Junior
Hometown: Prosper, Texas
Former School: North Texas
Club Team: Solar
High School: Prosper
The upcoming fall campaign will mark Fabiano's first season at the helm of the program after being named head coach on Nov. 30, 2021. He previously spent seven years at Milwaukee where he compiled an impressive overall record of 101-16-13 (.827) with a 58-2-4 (.938) mark in Horizon League play. Milwaukee also punched its ticket to the NCAA Tournament for the fourth consecutive year in 2021 under Fabiano's direction.
Fabiano named Michele Dalton and Steve Golas assistant coaches back in January.
For the latest on the Kentucky women's soccer program, follow @UKWomensSoccer on Twitter and on Instagram, on Facebook and on the web at UKathletics.com.