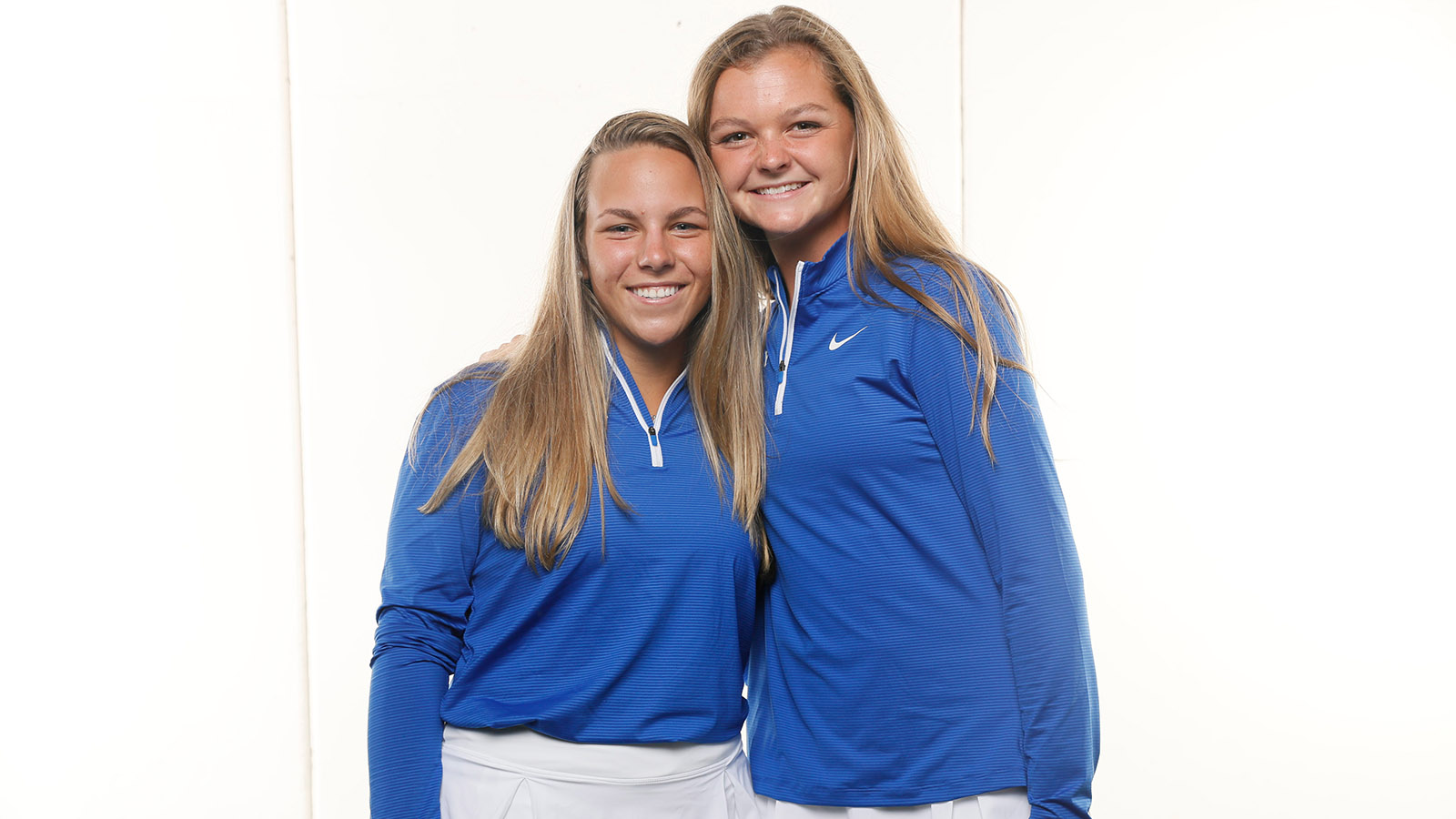 Jensen Castle, Laney Frye Complete Day 1 of U.S. Women's Open
LEXINGTON, Ky. – Kentucky women's golfers Jensen Castle and Laney Frye played in the first round of the 2022 United States Women's Golf Open on Thursday at Pine Needles Lodge & Golf Club in Southern Pines, North Carolina.
Castle, who got into the event by winning the U.S. Women's Amateur title last season, teed off in the morning wave. She was paired with defending champion Yuka Saso of Japan and three-time major winner Anna Nordqvist of Sweden.
The day started very well for Castle, who birdied the par-5 first hole to begin her round. However, she would bogey the par-4 second to drop back to even par.
From there, Castle would make eight consecutive pars to remain at even par on her round. That's when she ran into a bit of trouble, carding bogeys on the 11th, 12th and 13th holes to slip to 3-over par on her round.
Castle bounced back with five consecutive pars to finish her round. Her round of 3-over par 74 leaves her in need of a better round tomorrow in order to make the cut.
Frye also started her round on the front side. The Lexington native made six consecutive pars to start her round. That streak ended with a bogey on the par-4 seventh hole. But Frye bounced back to par the eighth, then birdied the ninth to shoot an even par 35 on her front nine.
She carried that momentum with her as she started her inward nine. Frye would birdie the 10th hole to get into red figures for the first time in her Thursday round. She would par the next two holes to remain at 1-under through 12.
However, Frye experienced difficulties down the stretch. She would bogey the par-3 13th hole to slip back to even par. Then, she would double bogey the par-4 14th hole, dropping to 2-over par.
After a par on the 15th hole, Frye double bogeyed the par-3 16th hole, falling to 4-over par on her round. She parred the 17th hole but finished with a bogey to shoot a 5-over par 76.
Frye will tee off early on Friday morning, with a 7:11 a.m. ET starting time. Castle will be in the afternoon wave, teeing off at 1:47 p.m.