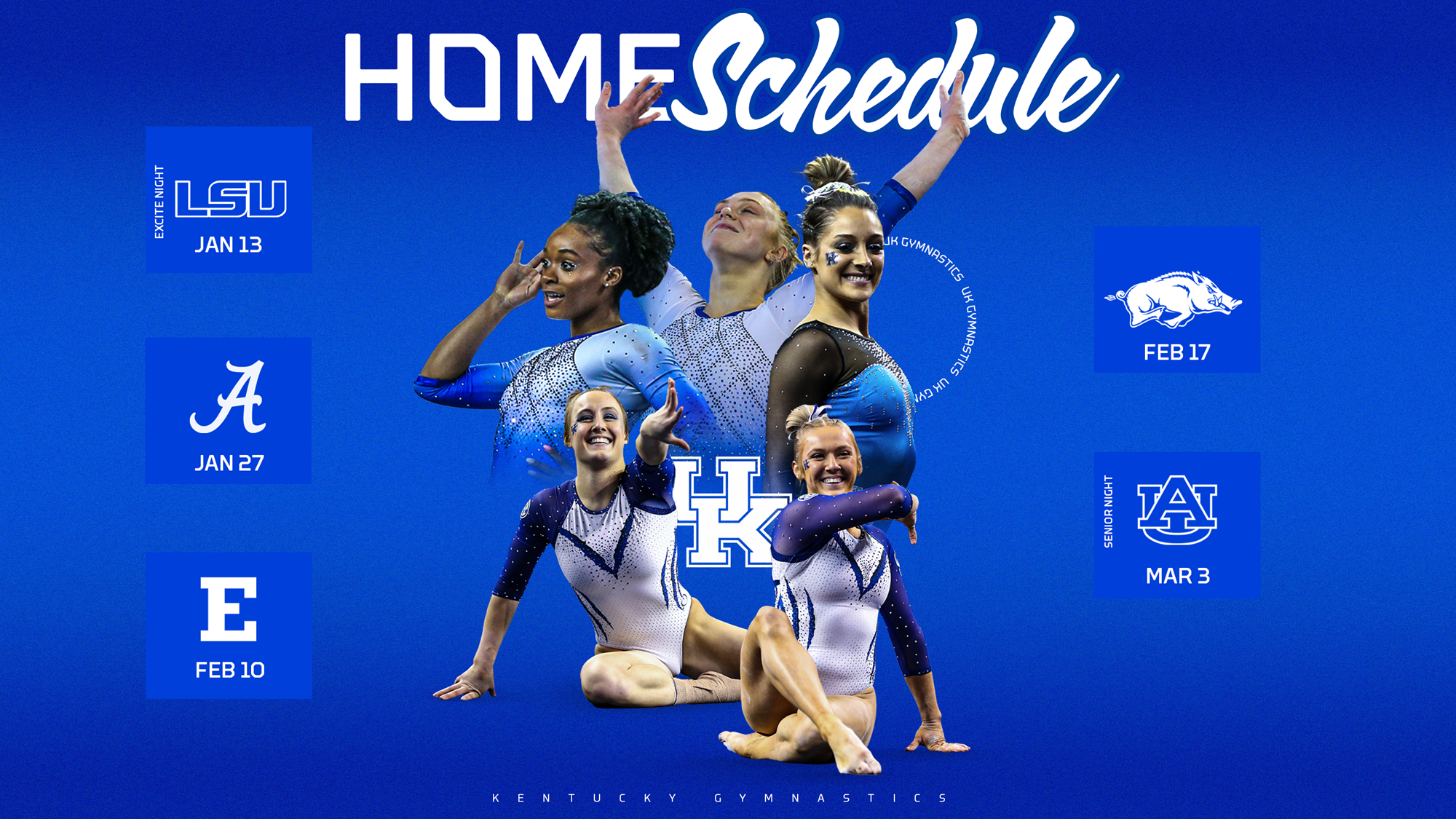 Kentucky Gymnastics Releases 2023 Home Schedule
LEXINGTON, Ky. – Kentucky Gymnastics has announced its upcoming home schedule for the 2023 season with the opportunity for fans to soon get a head start on purchasing season tickets.
With Tim Garrison at the helm of the program for his 12th season, the Wildcats will kick things off with the Blue-White Meet which is still to be announced.
Kentucky will officially ring in the new year at Rupp Arena for Excite Night on January 13 hosting SEC rival, LSU.
Team 49 will continue with its strong home schedule at Memorial Coliseum by hosting another SEC foe, Alabama, on Jan. 27. Before continuing with conference competition, Kentucky will host MAC opponent Eastern Michigan on February 10. Finishing out the month of February, the Cats will host the Arkansas Razorbacks on the 17th.
Closing out the home schedule with a Senior Night celebration, Kentucky will take on Auburn on March 3rd before entering post-season competition.
Information about television coverage and meet times will be announced closer to the beginning of the approaching season.
For information on tickets and pre-season ticket requests, click here.
Follow along with the Wildcats on Twitter, Facebook and Instagram, and on the web at UKathletics.com.