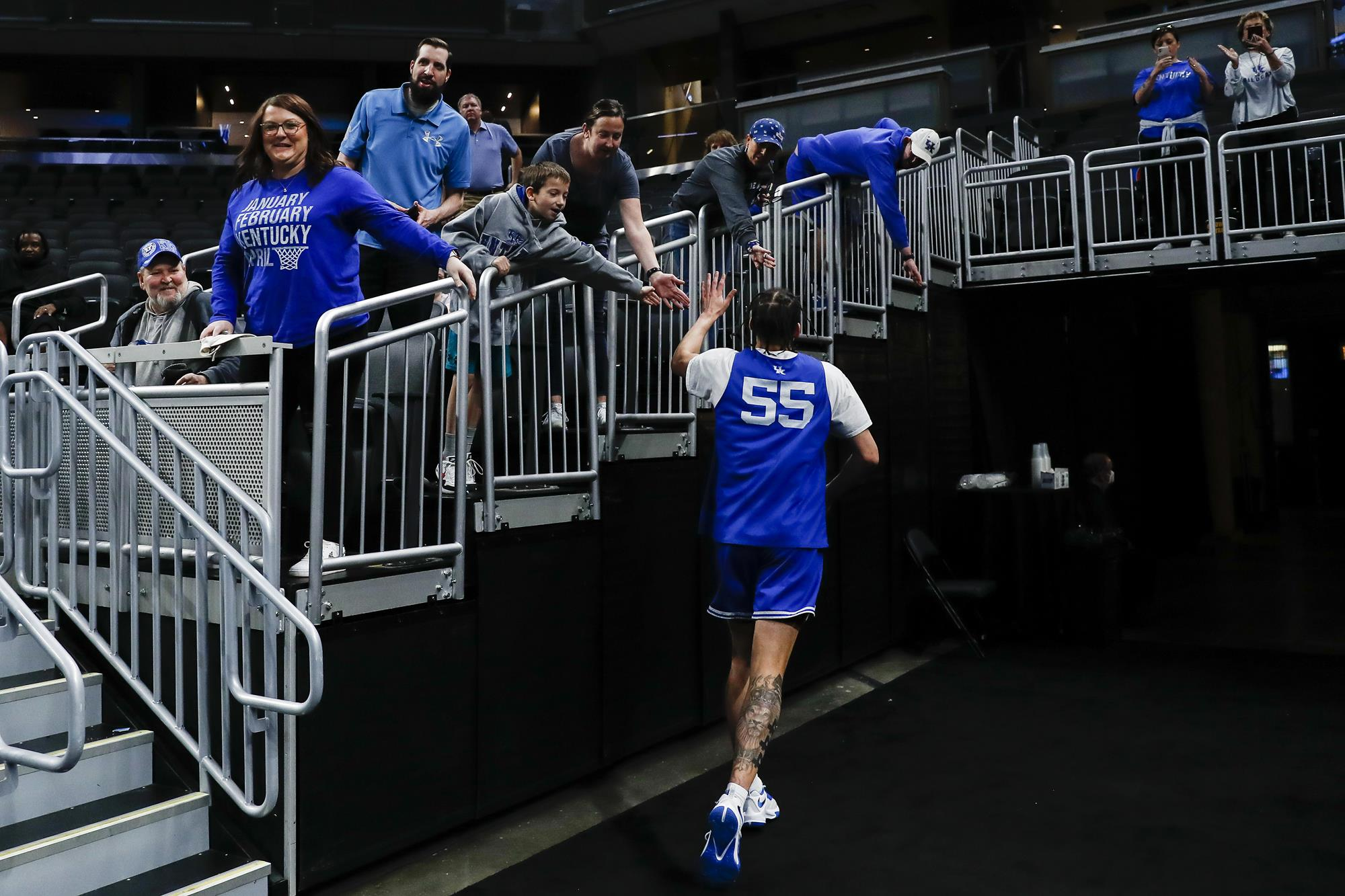 Lance Ware, Kareem Watkins Traveling to Brazil with Sports Reach
LEXINGTON, Ky. – Kentucky men's basketball players Lance Ware and Kareem Watkins will travel to Brazil with Sports Reach for a 10-day outreach trip that combines competition with service to local communities.
 
The Kentucky duo will travel to the likes of São Paulo, Campinas and Valinhos to compete in at least four games, while also conducting several clinics for local Brazilians. Included in the competition is a game against Paul Metters, one of São Paulo's top clubs.
 
Ware has seen action in 49 games and made three starts over his two-year career. He was named to the 2021-22 Southeastern Conference Community Service Team, while setting career highs in points scored, blocks and field-goal percentage during his sophomore campaign. The Camden, New Jersey native played a season-high 16 minutes in the SEC Tournament Semifinals against Tennessee and snared six rebounds. Another key performance this season came in the upset win at Kansas where Ware had four points and four rebounds in 10 effective minutes.
 
Watkins has appeared in 10 games during his two-year career. In limited minutes, Watkins has still found ways to contribute. He amassed a pair of steals in wins over North Florida and High Point. He also dished out two assists in wins over Albany and Western Kentucky. The Camden, New Jersey native had rebounds in victories over North Florida and Central Michigan.
 
Ware and Watkins are not the first Wildcats under John Calipari to have participated in the cultural exchange opportunity. Other players who have participated include Josh Harrellson, Jon Hood, Eloy Vargas and Dominique Hawkins. Harrellson's trip came in the summer of 2010 and was followed by a breakout senior campaign in which he averaged 7.6 points and 8.7 rebounds per game while shooting 61% from the field and helping UK to its first Final Four appearance in the Calipari era.
 
Founded in 1986 by Robby Speer, Sports Reach attempts to reach the world through sports. For more information on Sports Reach, visit sportsreach.org.
 
For the latest on the Kentucky men's basketball team, follow @KentuckyMBB on Twitter, Facebook, Instagram and TikTok, and on the web at UKathletics.com.