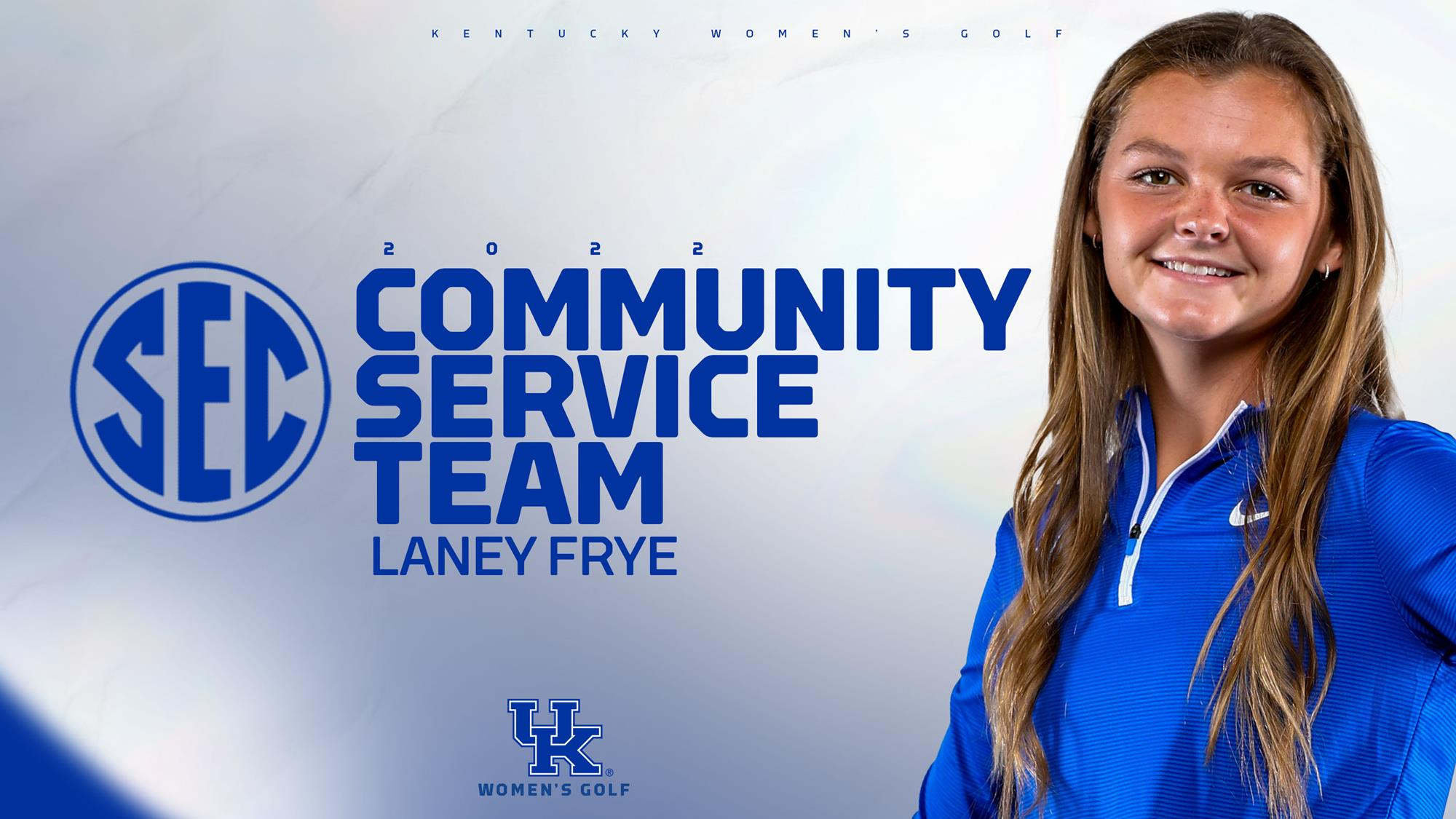 Frye Named to SEC Community Service Team
LEXINGTON, Ky. – Kentucky Women's Golf sophomore Laney Frye was named to the Southeastern Conference Community Service Team on Thursday. 
 
The Kentucky-native has spent most of her service hours volunteering with Southland Christian Church in Lexington. Her favorite charity event, Christmas Joy, takes play around the holidays. It includes a children's ministry as well as serving underprivileged families in Lexington and surrounding areas.
 
She also volunteers packing and delivering food boxes on behalf of God's Pantry.
 
Kentucky Women's Golf is honored to celebrate Frye and her time spent volunteering. One student-athlete from each program is named to the SEC Community Service Team each year.
 
Frye was joined by Carolina Caminoli (Alabama), Ela Anacona (Arkansas), Ashley-Sinclair (Auburn), Clara Manzalini (Florida), Caroline Craig (Georgia), Alden Wallace (LSU), Ellen Hutchinson-Kay (Ole Miss), Abbey Daniel (Mississippi State), Noelle Beijer (Missouri), Louise Rydqvist (South Carolina), Mikayla Bardwell (Tennessee), Brooke Tyree (Texas A&M), and Jayna Choi (Vanderbilt) to be honored with the award.
For the latest on Kentucky Women's Golf, follow the team on Twitter, Facebook and Instagram, as well as on the web at UKathletics.com.