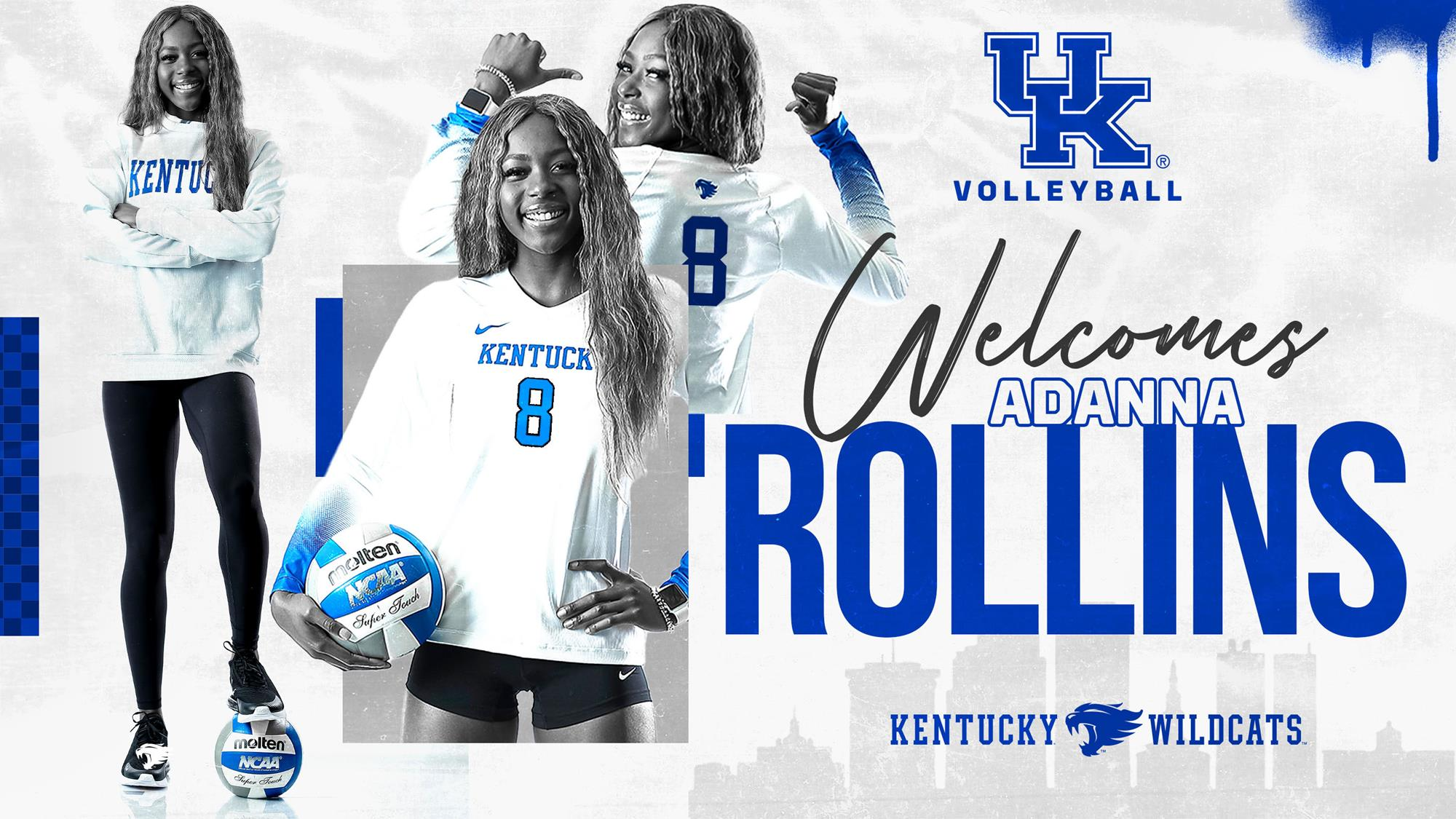 April 15, 2022 - 04:01 PM
Kentucky Volleyball Adds Transfer Adanna Rollins
LEXINGTON, Ky.– The Kentucky Volleyball team and head coach Craig Skinner announced the addition of Adanna Rollins to the 2022 roster Friday afternoon. She comes to Kentucky as a transfer from Penn State and will play as an outside hitter for the Wildcats.
Last season at Penn State, Rollins played in 117 sets and 32 matches, averaging 2.45 kills per set for the Nittany Lions and 2.90 points per set. She also averaged over 2.2 digs per set and blocked at a 0.49 stuffs per set clip.
"We are thrilled to add Adanna to this talented team," UK head coach Craig Skinner said. "She has played at the highest levels in our sport from the time she was 13, and will make an impact right away for us. She has been a part of championship teams in club and college and knows what is required for success. She's an excellent athlete and a five-tool player who can execute all the skills on the court. We are looking forward to taking her game to the next level to help us compete for championships this fall.
Rollins hails from Carrolton, Texas where she attended Hebron High School and the University of Minnesota before playing at PSU.
In her collegiate career, Rollins has been an American Volleyball Coaches' All-American honorable mention player, two-time AVCA All-Region member, two All-Big Ten awards and several academic honors.
She will compete for Kentucky beginning in the fall of 2022.
Follow along with the Wildcats on Twitter, Facebook and Instagram, and on the web at UKathletics.com.