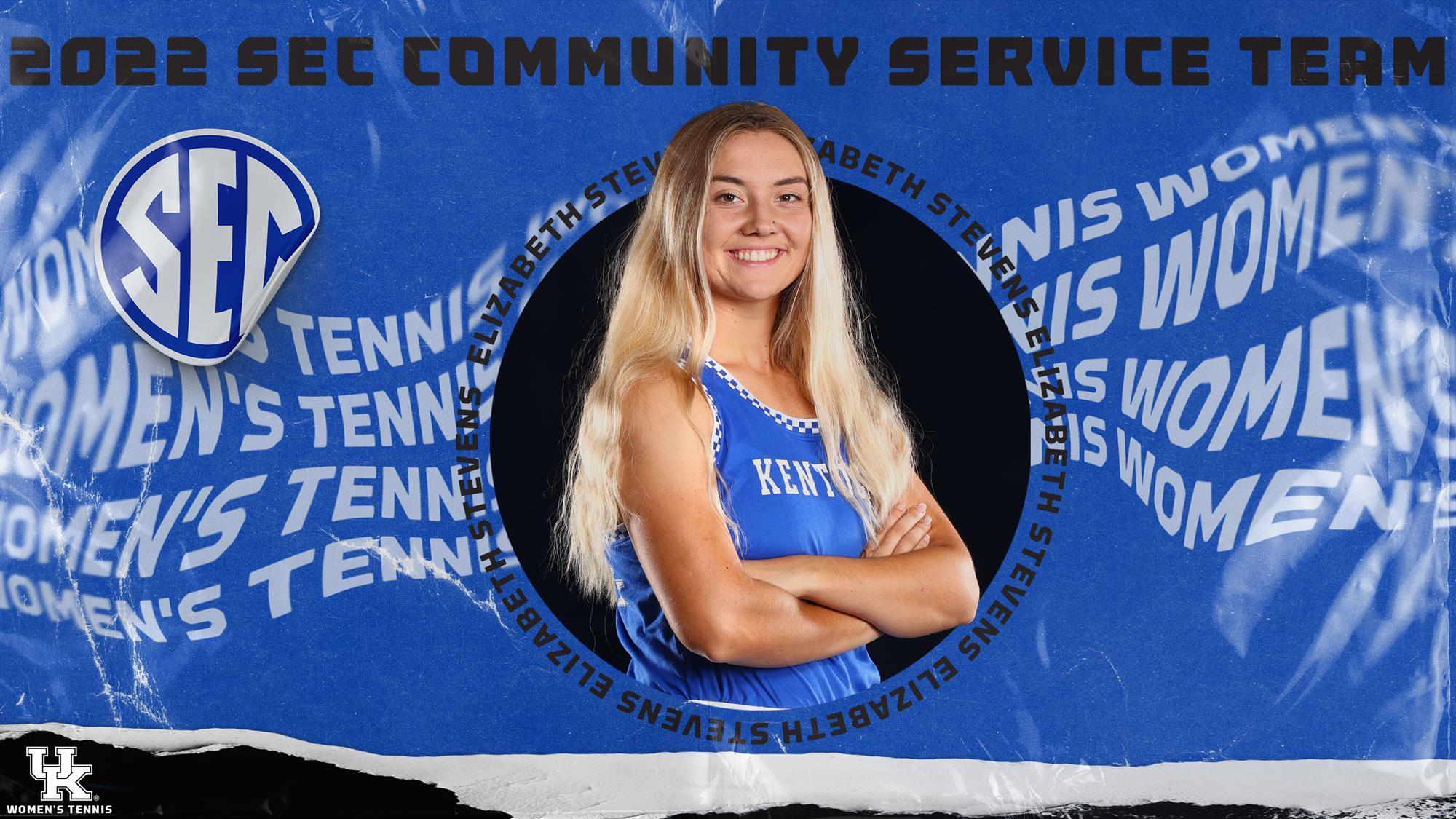 April 13, 2022 - 12:00 PM
Elizabeth Stevens Tabbed to SEC Community Service Team
LEXINGTON, Ky. – Kentucky women's tennis player Elizabeth Stevens has been named to the 2022 Southeastern Conference Women's Tennis Community Service Team for her exemplary commitment to serving the Lexington community. The sophomore has dedicated 25 hours of community service so far this year.
The SEC sponsors community service teams for all 21 league sponsored sports. The community service team looks to highlight a student-athlete from each school who gives back to their community in superior service efforts.
Some of the organizations Stevens has volunteered with are EESA, the Kentucky Tennis Clinic, James Lane Elementary School, Southern Lights and the Julie Ditty Foundation. Her community service projects have included helping children in the classroom, assisting with 5k runs and providing tennis lessons to both children and adults.
Stevens saw action in two matches at the start of the 2022 campaign – earning the clinching point for the Wildcats in both contests – before a season-ending injury. During the fall season, she advanced to the doubles main draw finals at the Intercollegiate Tennis Association Regional and qualified for the singles main draw Round of 16.
Also a leader in the classroom, Stevens owns a 3.41 grade-point average as an elementary education major. The Tigard, Oregon native was named an ITA Scholar-Athlete and landed on the SEC First-Year Academic Honor Roll in 2021.
For the latest on the Kentucky women's tennis program, follow @UKWomensTennis on Twitter and Instagram, on Facebook, and on the web at UKathletics.com.