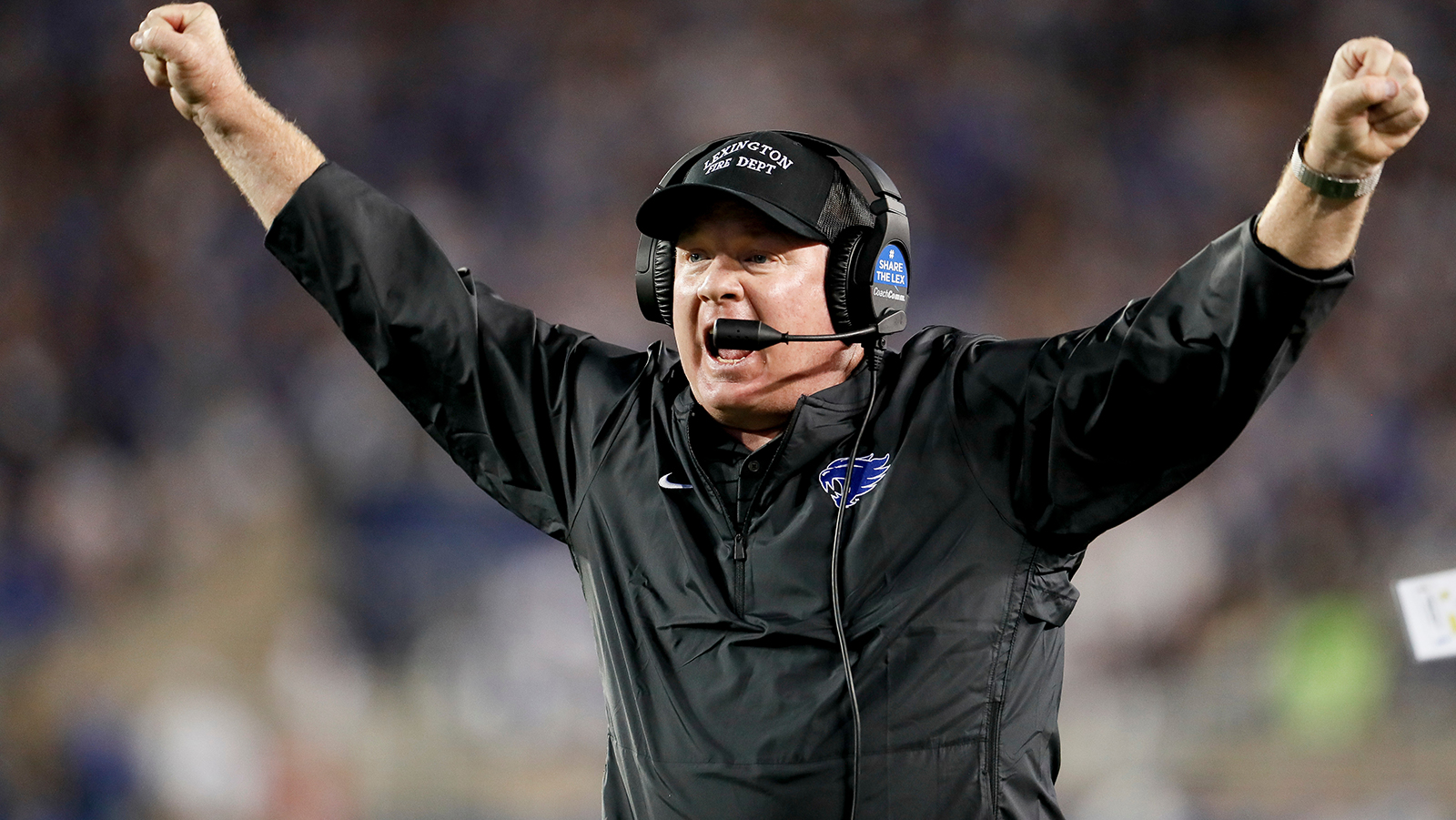 The Kentucky football team wrapped up its spring drills on Wednesday with the final practice of the period. Head coach Mark Stoops thinks his team accomplished a lot in the spring, but he also knows that some of the work starts now.
"Overall, definitely feel like we got a lot of work done," Stoops said. "I think everybody's ready (to be finished with the spring practice). We've got in-depth player evaluations (coming) and coaches doing evals. We'll meet with everybody next week. There's still a lot to do but as far as wrapping up spring, I think it's time."
Stoops knows that the evaluations can help both the players and the coaching staff.
"We've put a lot of work into this spring and getting better as a football team," Stoops said. "Now, we've really got to wrap some of this up with the in-depth evaluations we do. We put a lot of time into that. Then, we've really got to get honed in on the recruiting."
After those evaluations, and with the evolution of the NCAA Transfer Portal, Stoops expects there to be players departing over the next couple of weeks.
"We've got to have some discussions with some guys over the next week," Stoops said. "It benefits everyone if it's done by May 1st."
This spring, the UK coaching staff had some new coaches going through spring drills for the first time. Stoops liked how the transition from former to new coaches went.
"Getting on the same page, getting a rapport, that's relatively easy," Stoops said. "We have a good environment here. The opportunity to spend time with guys, getting to know them, we're in here quite a bit. That part of it really isn't an issue. Guys really like working here, enjoy being around here. The transition has been relatively smooth."
Among the players who impressed this spring, some should still be finishing their final semester of high school. But Stoops likes how the early enrollees contributed during spring practice.
"These young guys that come in, the high school guys that are early enrollees, each and every year, they kind of surprise me with how well they handle things," Stoops said. "They adapt very well. These young men are more mature than they used to be. They really do a good job and they've been some great additions."
Stoops will always be a defensive-minded head coach. He likes where the defense is after spring practice, but he knows the work there is not done.
"Overall, I feel good. I know Brad (White) and the coaches will put them in position to be successful," Stoops said. "But we've certainly got to look at some areas in certain situations last year where we didn't play up to the level that we need to. For us to continue to grow and take another step as an organization, we need to do better."
Overall, the spring was a success for the Cats. Now, the staff and players will turn their attention to continued improvement and, eventually, preparation for the regular season.