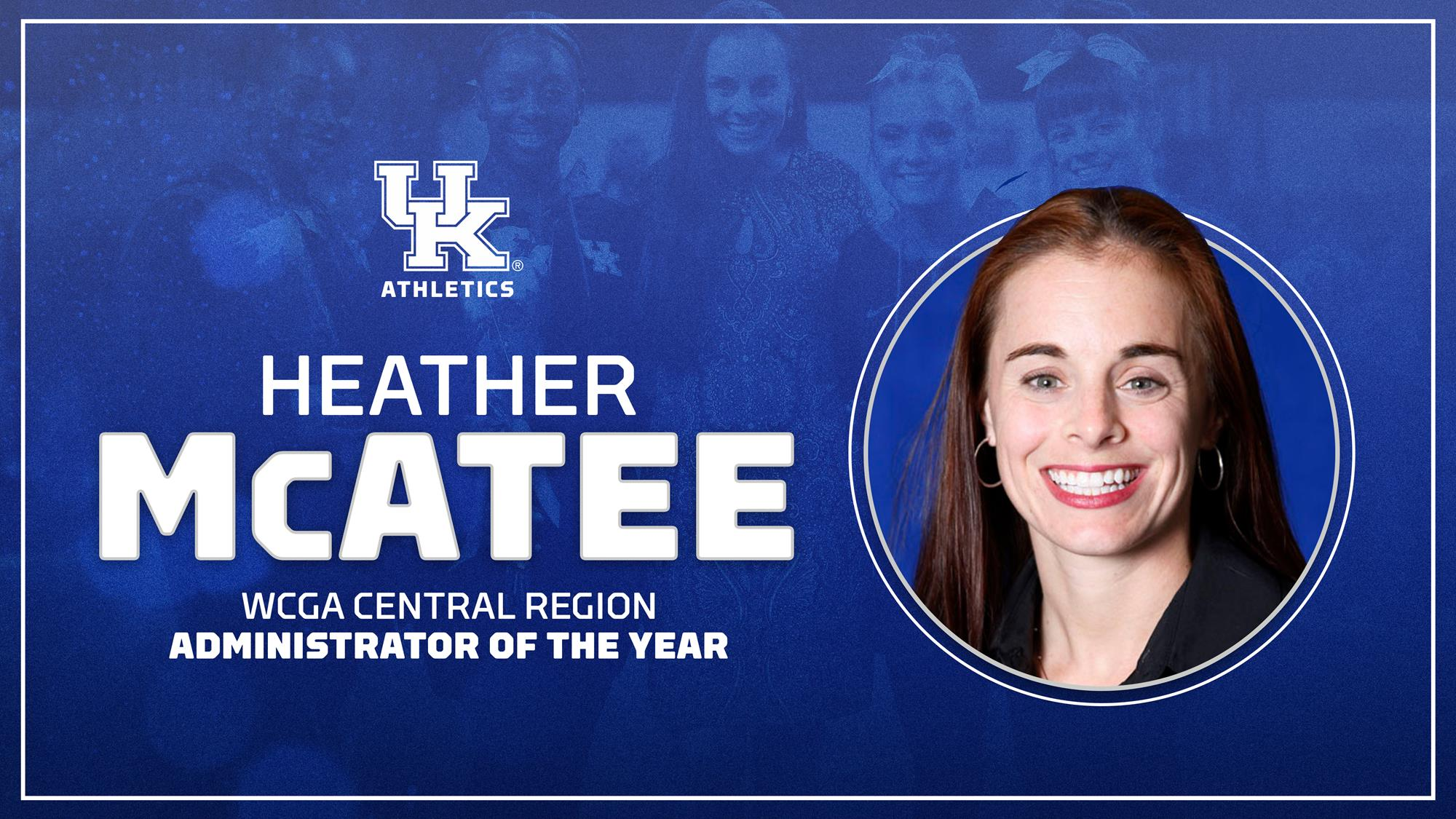 McAtee Named Central Region Administrator of the Year
LEXINGTON, Ky. – Heather McAtee was announced as Administrator of the Year for the Central Region, the Women's Collegiate Gymnastics Association (WCGA) announced Thursday afternoon. 
 
McAtee is an Assistant Athletic Director for Academics and Eligibility at the University of Kentucky. She serves as the administrator for the Kentucky Gymnastics program which consists of budgetary assistance with the program, staffing, overseeing meet operations, working with the Southeastern Conference and other administrative duties with the team. 
Day-to-day, McAtee is responsible for the eligibility of student-athletes across the University of Kentucky's campus, including sports other than gymnastics. She works with the main bridge of UK's campus to obtain transcripts, academic reports, class schedules and more. She additionally serves as a member of UK Athletics' senior staff. 
 
Since working for UK Athletics since 2006, the Youngstown, Ohio native has served as the gymnastics liaison since the 2007-08 season.
 
Her energy and positive demeanor have brought a valuable light to the program as she is commonly seen on the competition floor with the team. 
Follow along with Kentucky Gymnastics on Twitter, Facebook and Instagram, and on the web at UKathletics.com.