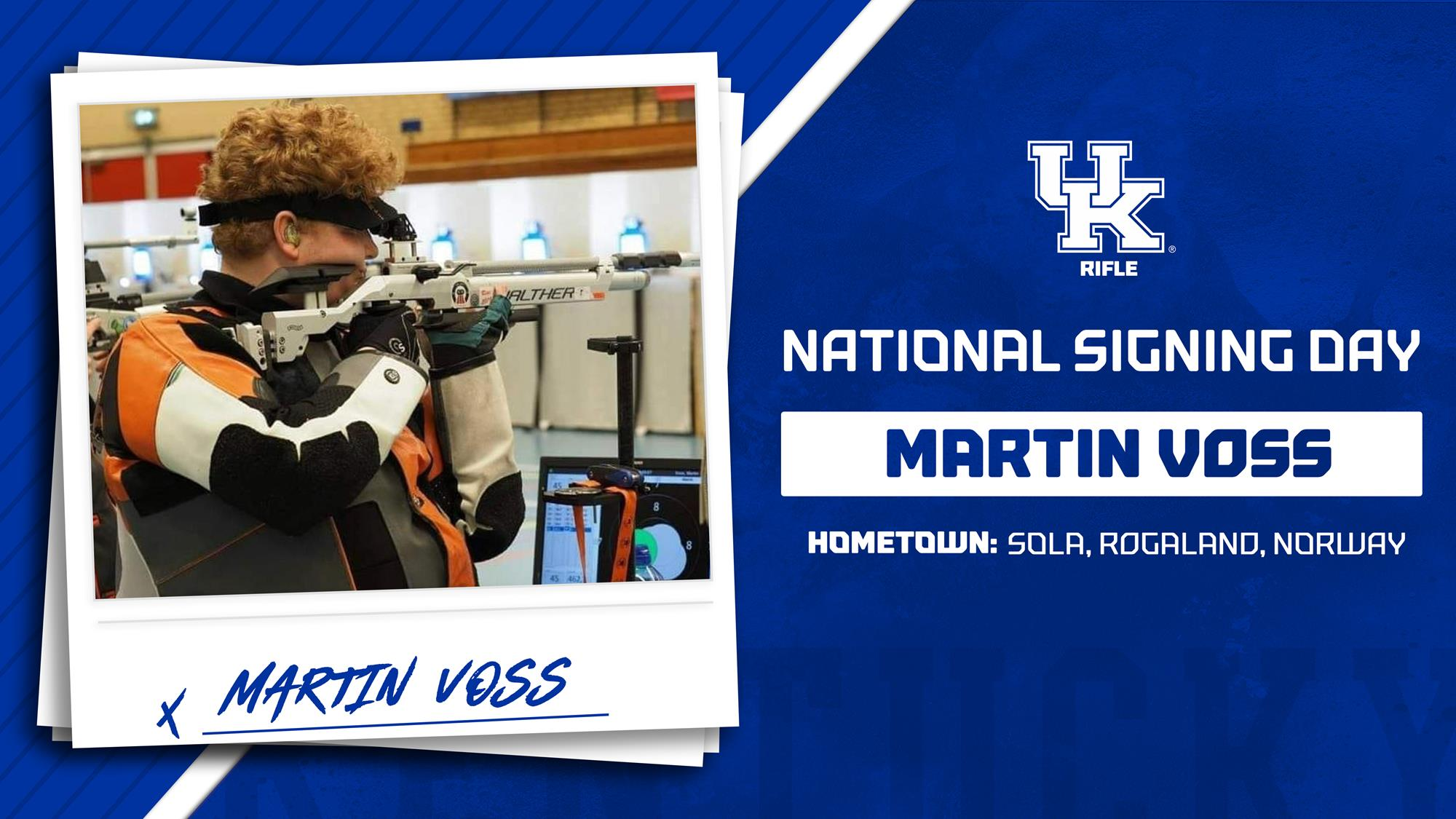 LEXINGTON, Ky. – Martin Voss, who is from the same high school as former Kentucky national champion and All-American Henrik Larsen, has signed a National Letter of Intent to join the Kentucky rifle program, head coach Harry Mullins announced Wednesday.
 
"We are very excited to welcome Martin Voss to Big Blue Nation," Mullins said. "Martin is a terrific young man, who is going to bring a wealth of experience and accomplishment to Lexington. We have been so impressed with how mature he is both on and off the range and think he is going to fit perfectly with our team. We cannot wait to see him on campus later this year and get to work."
 
Voss will come to Lexington as a decorated performer having won several competitions in Norway. Most recently, Voss won a bronze medal in team mix at the national championships in February. At the 2021 Nordic Championships in Denmark, Voss won bronze in the prone senior division and gold in the youth division. In the 2020 Denmark Open Air competition, Voss was silver in the rifle final. Voss has won countless other medals and honors in Norway and international competition.
 
Voss is joined in the 2022 signing class by Italian Olympian Sofia Ceccarello (Ravenna, Italy) and American Anthony Hotko (Batavia, Illinois).
 
For more information on the Kentucky rifle team, visit UKathletics.com or follow UKRifle on Twitter, Instagram and Facebook.