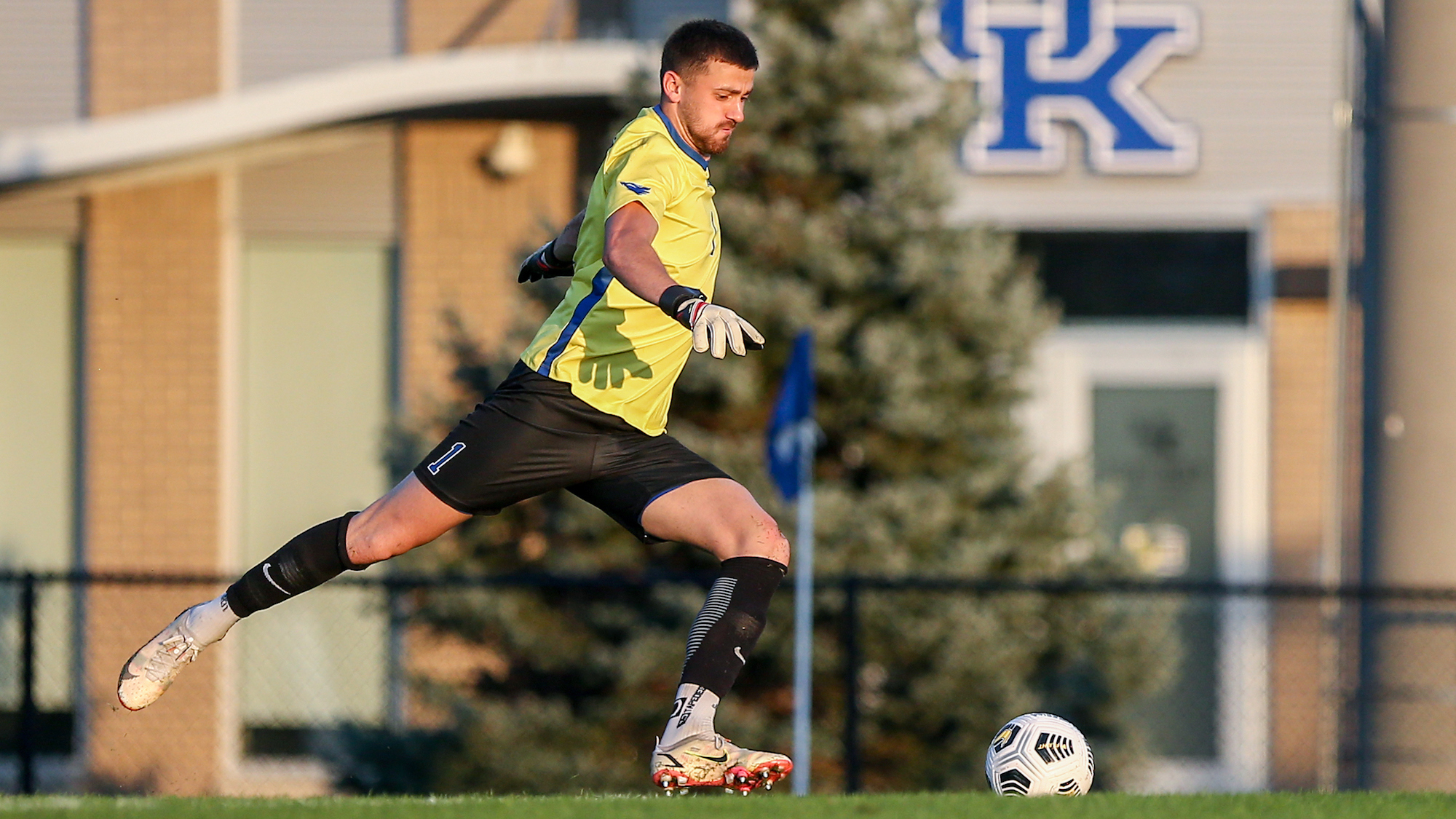 November 19, 2021 - 10:34 AM
UK Soccer Hopes 'Strength in Numbers' Continues to Carry Team
Kentucky men's soccer coach Johan Cedegren believes in the power of strength in numbers. And he believes that his 2021 Wildcats have shown that strength all season long.
After winning the Conference USA tournament last week in Charlotte, Kentucky earned the number nine national seed in the NCAA Tournament. The Cats will face Santa Clara on Sunday night at the Wendell & Vickie Bell Soccer Complex on the UK campus.
Cedegren has truly enjoyed working with his 2021 squad.
"It's been a very good season. This has been a very good group to work with," Cedegren said. "It's challenging to have 25 young men and to get them going in the same direction but this group, this year, has been unbelievable. Strength in numbers is something that we've used to our advantage all season."
He's also proud of what this team has accomplished so far.
"Really proud of the group, it's been a really good year," Cedegren said. "We're 19 games into the season and we've only lost once."
That sparkling 14-1-4 record is largely due to the UK defense. The Cats are second in the nation in goals against average, at .446. Cedegren knows that holding opponents at bay is a team effort and that it's very important.
"When you don't get scored on, it's really hard to lose games," Cedegren said.
Goalkeeper Jan Hoffelner leads the nation in goals against average (.349). Cedegren loves his keeper but also knows that defense is a team effort.
"I don't know if we're the best, or one of the best, in the country in scoring defense," Cedegren said. "Jan is one of the best goalkeepers I've ever worked with but he also benefits back four in front of him in the country. So I do think that we do a really good job of making it easier for Jan. But also, his size and experience is something we haven't had in a while."
When talking offense for the Cats, there's not really one standout scorer on the team. Instead, the Cats use a balanced effort to get the job done.
"Normally, when you have a team that's ranked and have had the success that we've had to this point, you usually have one or two guys that score a lot more goals," Cedegren said. "But, going back to strength in numbers, the quality that we have in the group, I do think when you're able to rotate guys in and out of the lineup, you just wear the other teams down.
As the Cats start their NCAA Tournament journey on Sunday at the Bell, Cedegren is hoping that the team effort that has propelled Kentucky all season long continues in the postseason.