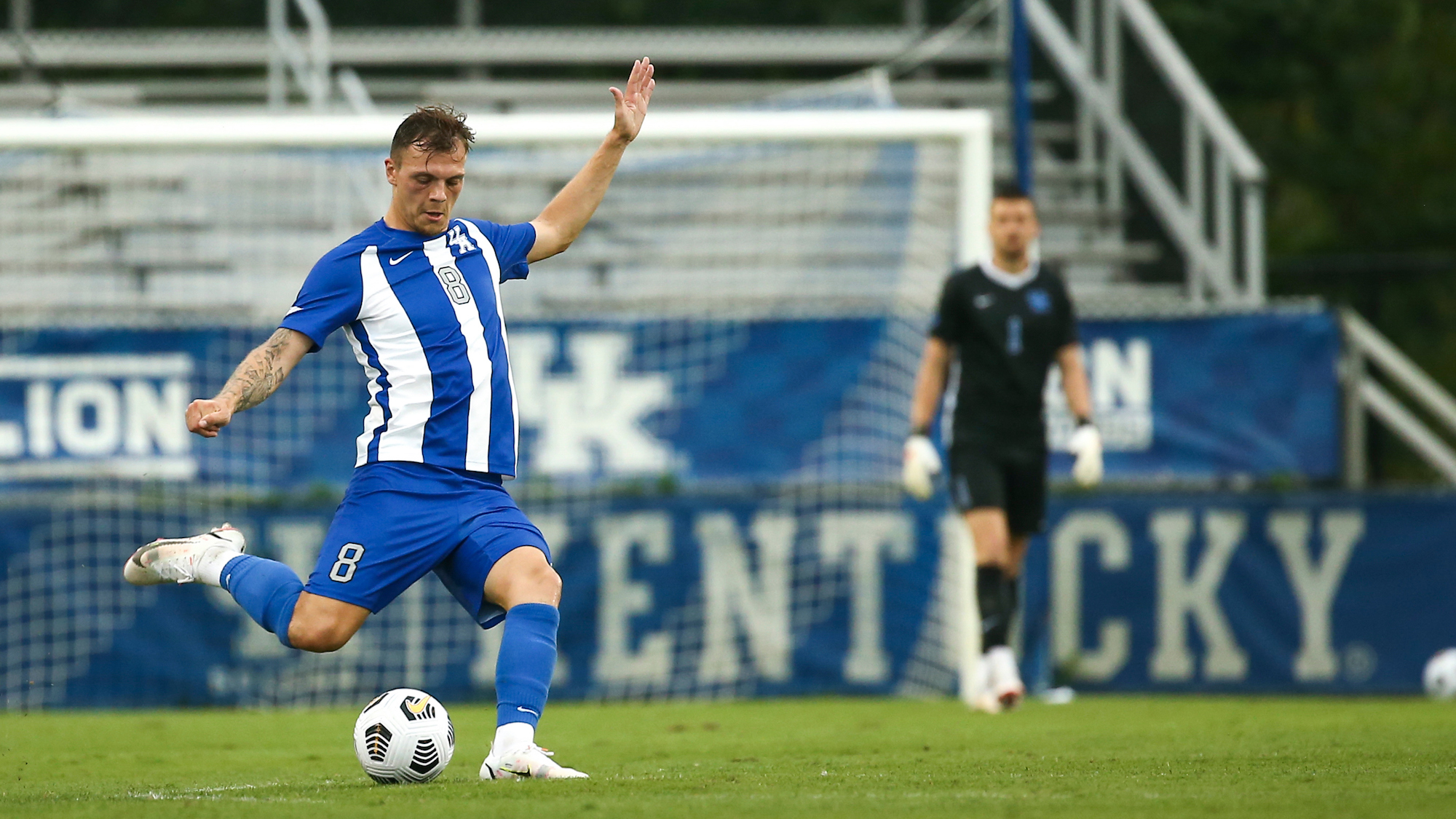 September 28, 2021 - 05:21 PM
No. 10 Kentucky to Visit Dayton on Wednesday
LEXINGTON, Ky. – Coming off their second tie of the season, the undefeated 10th-ranked Kentucky Wildcats (5-0-2) are set to hit the road once again for a matchup with the Dayton Flyers (3-4-2) on Wednesday at 7 p.m. ET, broadcast live on ESPN+.
 
Last weekend, Kentucky resumed Conference USA action with a scoreless draw against No. 5 Marshall after two overtime periods in Huntington, West Virginia. The shutout was the Wildcats' fifth of the season, as well as their second ranked test.
 
Kentucky enters Wednesday 5-0 in non-conference play, including a 3-1 win at Louisville on Sept. 7.
 
Dayton is fresh off a 2-0 loss at VCU last Saturday, the latest installment in a five-game winless streak. During the stretch, the Flyers lost a 3-0 contest against their only ranked foe—then-No. 4 West Virginia—and a 3-0 decision to Western Michigan, which Kentucky defeated 1-0 in its last home match.
 
Dayton defeated C-USA member UAB by a score of 5-1 to open the season on Aug. 27.
 
Wednesday marks the third all-time meeting between Kentucky and Dayton. The Wildcats claimed a 2-0 win in Lexington on Aug. 26, 2011, only for Dayton to return the favor with a 4-3 win at home exactly one year later.
 
Admission to all 2021 UK soccer matches at Wendell & Vickie Bell Soccer Complex is free to the public. For the latest on the Kentucky men's soccer team, follow @UKMensSoccer on Twitter, Facebook and Instagram, as well as on the web at UKAthletics.com.