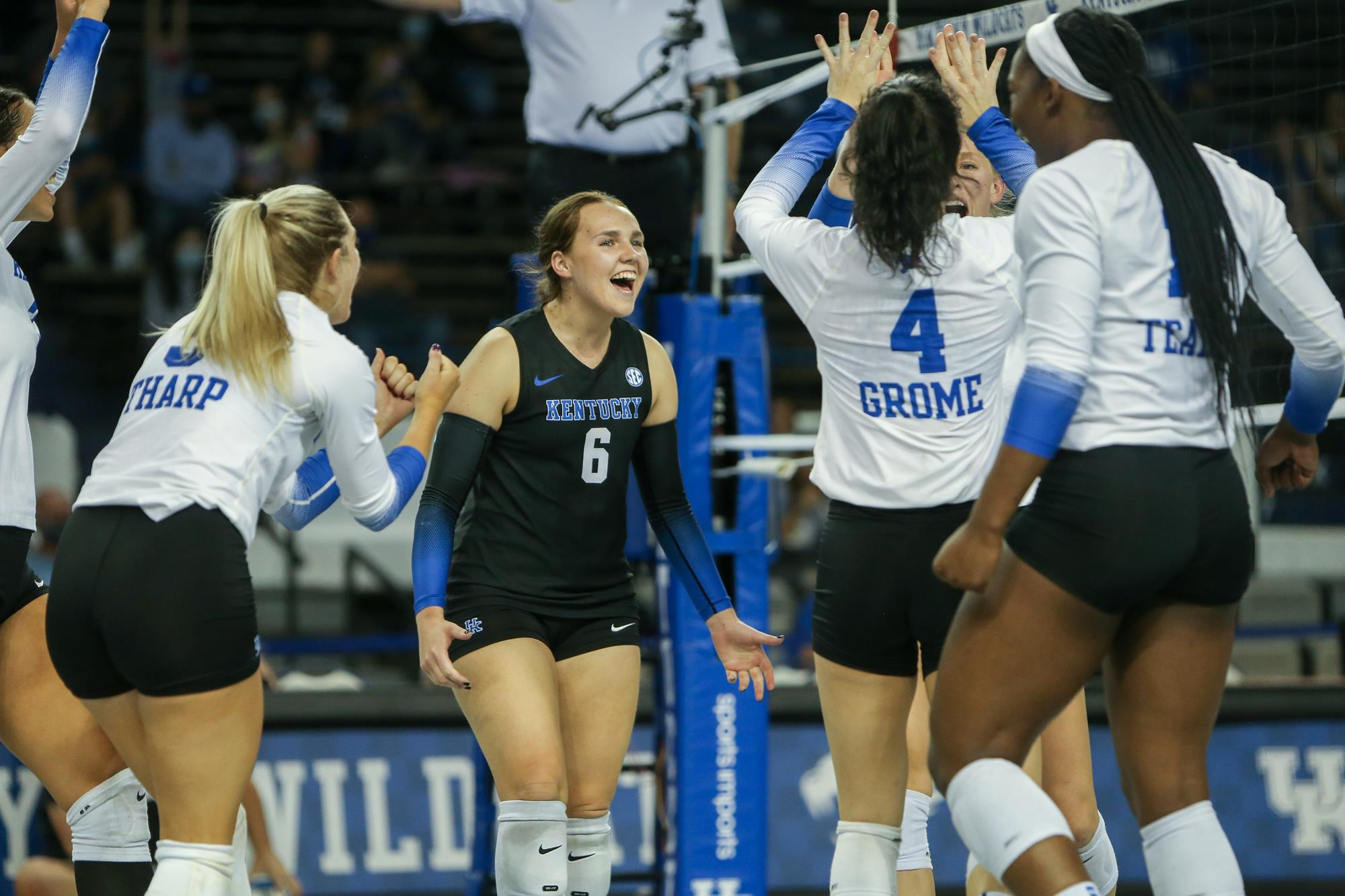 September 27, 2021 - 04:27 PM
Emma Grome and Eleanor Beavin Win SEC Weekly Awards
LEXINGTON, Ky. – Emma Grome and Eleanor Beavin won their first-career Southeastern Conference weekly awards on Monday afternoon as Grome was named the SEC Co-Setter of the Week and Beavin was named the SEC's Freshman of the Week.
 
It is also the first weekly honors for Kentucky Volleyball this season.
 
Grome, a freshman from Loveland, Ohio, had 41 assists in her first SEC match and helped UK record a .306 hitting percentage in Friday's win over Missouri. Grome averaged 13.6 assists per set in the match and also had four digs in the SEC opener.
 
Beavin, a libero from Louisville, Ky., tied her career high with 17 digs in Kentucky's SEC opener vs. Missouri to average 5.67 digs per set this week. Beavin also added three assists in the three-set match. She now has five-straight matches of 10+ digs.
 
Kentucky travels to (RV) Mississippi on Wednesday night for a 7 p.m. ET matchup against the 12-0 Rebels. The match will be shown live on the SEC Network+, ESPN3 and the ESPN app.
 
SEC Weekly Awards – Week 5
SEC Offensive Player of the Week – Shania Cromartie, Mississippi State
SEC Defensive Player of the Week – Danielle Mahaffey, Tennessee
SEC Co-Setters of the Week – Emma Grome, Kentucky; Natalie Hatward, Tennessee
SEC Freshman of the Week – Eleanor Beavin, Kentucky
 
Follow along with the Wildcats on Twitter, Facebook and Instagram, and on the web at UKathletics.com.