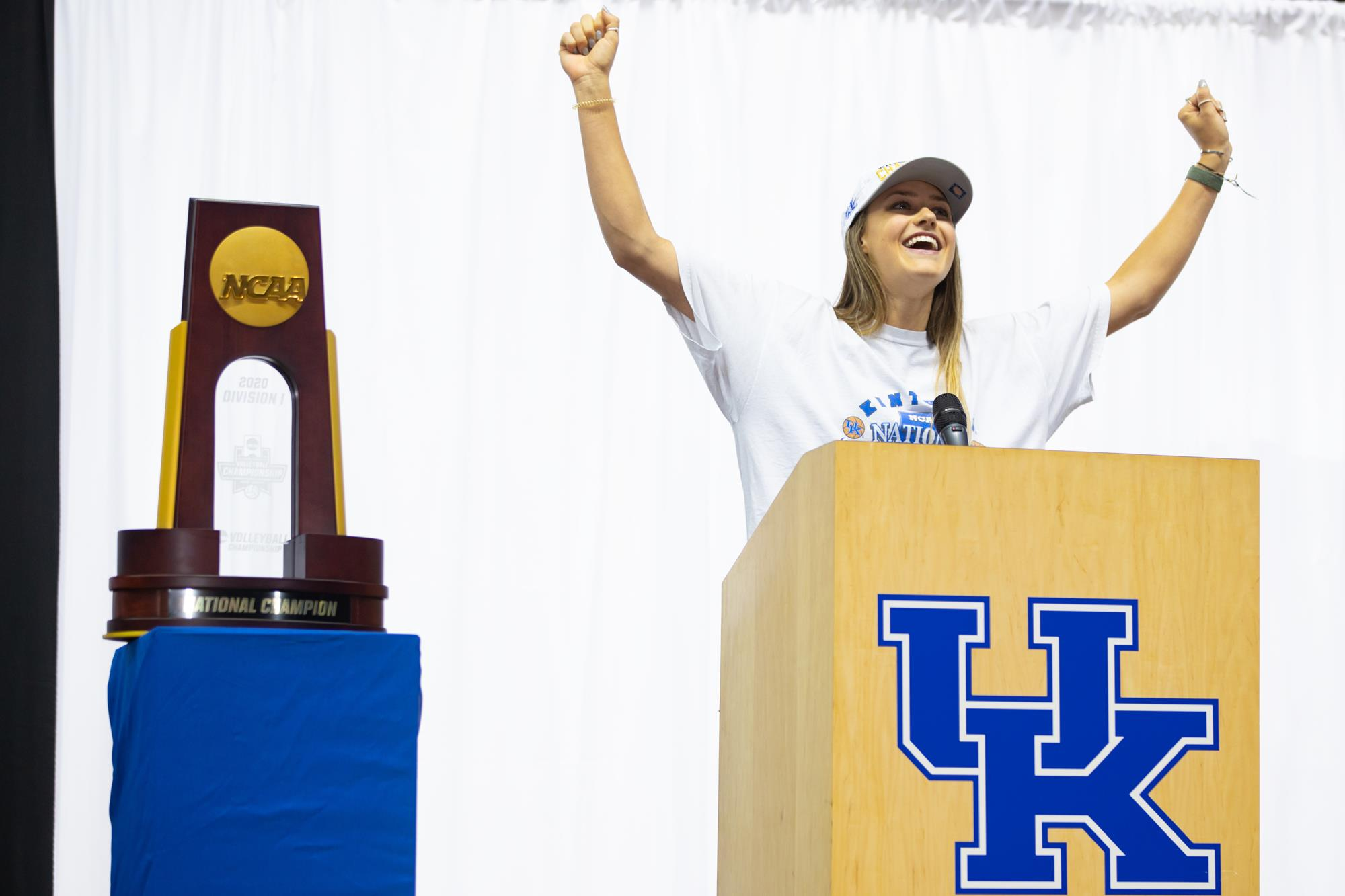 September 20, 2021 - 11:39 AM
Madison Lilley Named Finalist for AAU James E. Sullivan Award
ORLANDO, Fla. – Former Kentucky Volleyball player Madison Lilley has been named a finalist for the 2020-21 AAU James E. Sullivan Award presented by Eastbay.
 
The AAU Sullivan Award has been presented annually since 1930 to the most outstanding athlete in the United States. Representatives from the Amateur Athletic Union (AAU) created the Sullivan Award with the intent to recognize contributions and achievements from athletes across the country. 
 
The finalist voting round opens at 10 a.m. on Monday, September 20 and closes at 11:59 p.m. on Monday, September 27. The AAU James E. Sullivan Award presentation will be held at the Rosen Centre in Orlando, Fla. on Friday, October 22 with a special recognition reception in conjunction with the Orlando Magic later that night.
 
Fans can vote here.
 
Madison Lilley, 2020-21
NCAA National Champion
AVCA National Player of the Year
ESPY Finalist for Best Female NCAA Athlete
NCAA Tournament Most Outstanding Player
2020-21 SEC Roy F. Kramer Female Athlete of the Year
HONDA Award Winner for Volleyball
AVCA First Team All-America
SEC Player of the Year
AVCA All-Region Player of the Year
All-SEC
AVCA First Team All-Region
First Team CoSIDA Academic All-American
 
Follow along with the Wildcats on Twitter, Facebook and Instagram, and on the web at UKathletics.com.