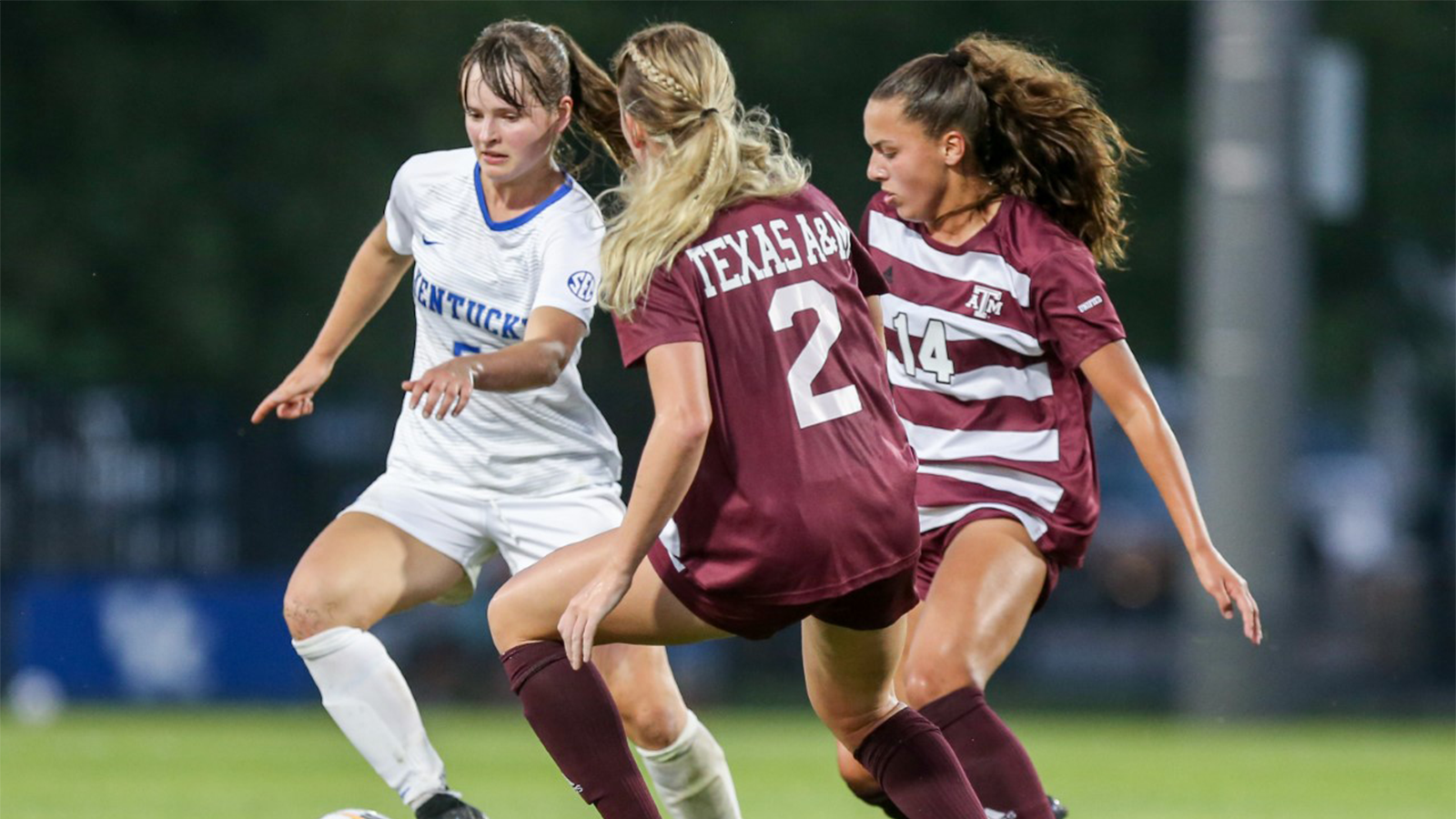 September 17, 2021 - 09:30 PM
Kentucky Drops Conference Opener to Texas A&M, 3-0
LEXINGTON, Ky. – Unable to overcome a three-goal deficit at the half, the University of Kentucky women's soccer team dropped a 3-0 decision to Texas A&M in the Southeastern Conference opener at the Wendell and Vickie Bell Soccer Complex on Friday night. 
Following the loss, the Wildcats fall to 5-2-2 on the year while the Aggies move to 5-2-1.
Texas A&M struck first in the 17th minute before doubling its lead 10 minutes later after converting a penalty kick. The Aggies then extended their advantage in the 41st minute as the Wildcats trailed by three heading into the break.
UK came out with vengeance in the second frame, firing off back-to-back shots that were ultimately denied by Texas A&M's goalkeeper Kenna Caldwell. The Wildcats' best chance to get on the board came in the 75th minute from Maria Olsen, but her shot sailed above the crossbar. 
Kentucky's back line limited Texas A&M to just three shots in the second half and concluded the match with 14 shots to the Aggies' eight. Both the Wildcats and the Aggies had three corner kicks while Caldwell made seven saves in net.
The Wildcats conclude their three-game home stretch on Sunday, Sept. 19 when Bellarmine comes to Lexington for UK's non-conference finale at 7 p.m. ET. 
For the latest on the Kentucky women's soccer program, follow @UKWomensSoccer on Twitter and on Instagram, on Facebook, and on the web at UKathletics.com.