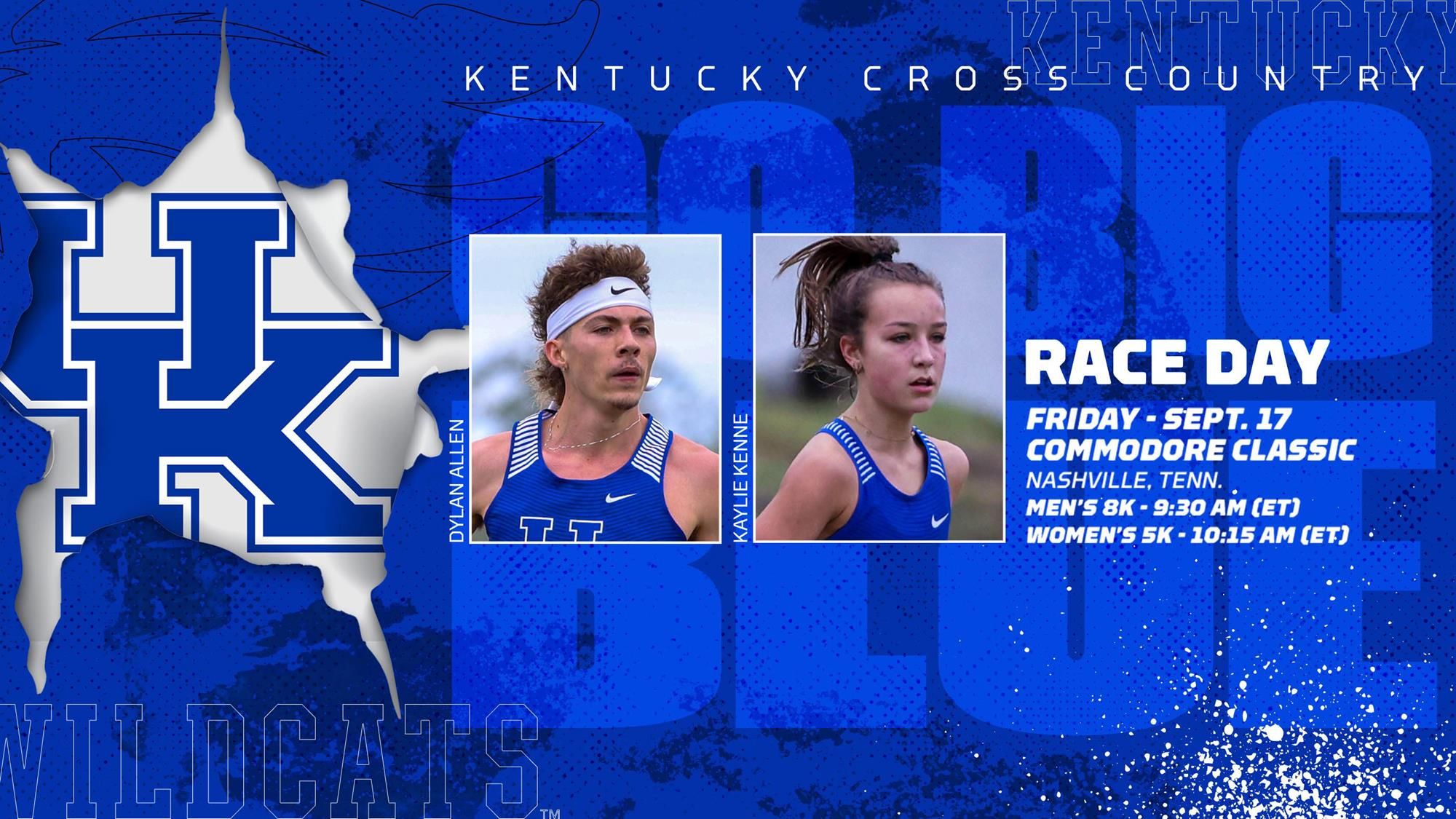 September 16, 2021 - 10:30 AM
UKXC to Face Off Against 12 Teams in Commodore Classic
NASHVILLE, Tenn. — University of Kentucky cross country will compete in the Commodore Classic at Percy Warner Park hosted by Vanderbilt University on Friday, September 17 for the second meet of the season.
The men's 8K race will begin at 9:30 a.m. ET and the women's 5K starts at 10:15 a.m. ET. 
Three Southeastern Conference teams will also be competing in the meet in Tennessee, Missouri and Vanderbilt. 
Kaylie Kenne, Tori Herman and Perri Bockrath highlight the women competitors while Harper Moore, Dylan Allen and Andre Bollam-Godbott are expected to compete for the men's team. 
Kentucky men's cross country comes to Nashville following a team win at the Missouri Opener on September 3. Ethan Kern also earned a win for the Wildcats, finishing first in the men's 6K (17:36.9). 
Kern was named SEC Men's Runner of the Week due to his outstanding performance at Missouri. 
In addition to Kern, the men's team saw three more runners finish in the top 10 at Missouri with Matt Duvall finishing third, Jake Allen coming in sixth and Bollam-Godbott finishing eighth.  
The women's team finished fourth in the Missouri Opener with Kentucky's top time coming from Perri Bockrath, finishing in ninth with a time of 17:28.3. 
Kaitlyn Lacy (13th), Rachel Boice (21st) and true freshman Julz Williams (25th) rounded out the top 25 for the Wildcats. 
After the Commodore Classic, Kentucky cross country will travel to South Bend, Indiana to compete in the Notre Dame Invitational on Friday, October 1. 
Follow Kentucky Track and Field and Cross Country on Facebook, Instagram, Twitter and at UKathletics.com.