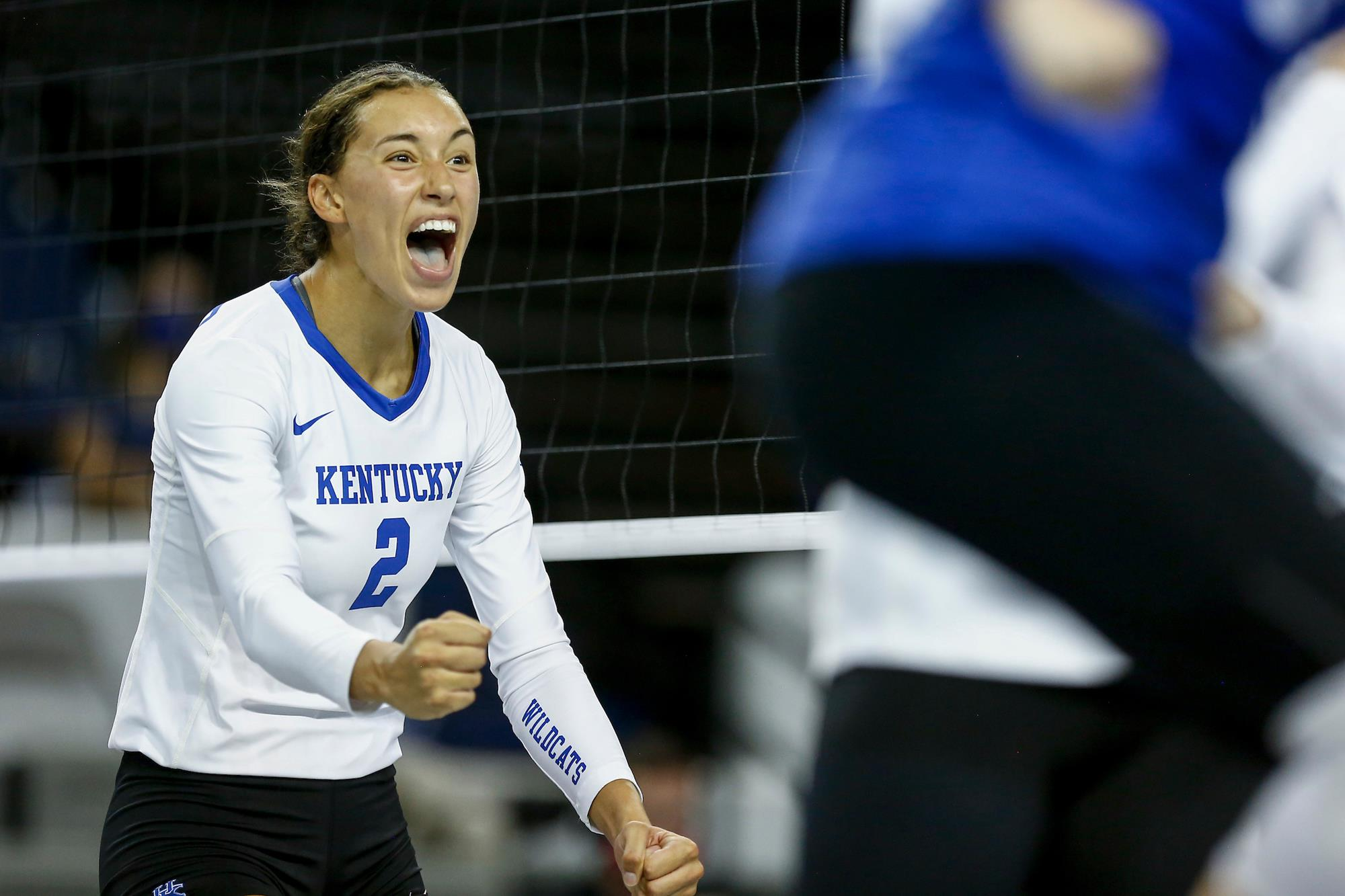 September 9, 2021 - 09:57 AM
No. 8 Kentucky Travels to No. 2 Wisconsin, Marquette
MADISON, Wisc. – The No. 8 Kentucky Volleyball team will be traveling to the Badger State this weekend to face off against the No. 2 Wisconsin Badgers and the (RV) Marquette Golden Eagles for a pair of high-level matches Friday and Saturday.
 
Kentucky's match at Wisconsin will be at 9 p.m. ET on the Big Ten Network with Larry Punteney and former Penn State setter Salima Rockwell on the call from the UW FieldHouse. Saturday night's match will be at 8 p.m. ET and shown live on the Big East Digital Network powered by FLOsports.
 
Friday night will be the sixth all-time meeting between UK and UW, with Kentucky leading the series, 4-2. The last meeting came in 2008, a Badger sweep of the Wildcats. UK's last win in the series came in 1992.
 
Both matches this weekend were on the Wildcats' 2020 original non-conference schedule, but the match was moved to 2021 due to teams not playing non-conference last season. Kelly Sheffield and Craig Skinner have a connection back to Muncie, Indiana as the co-coached a junior varsity team growing up.
 
Madi Skinner leads Kentucky averaging 3.67 kills per set on offense with Alli Stumler right behind at 3.39 kills per set. Skinner is hitting a monster .422 this season with 66 kills on 128 total attempts. Freshman setter Emma Grome is pulling the strings of the Kentucky offense with 10.2 assists per set and five players averaging over two kills per set for UK (Skinner, Stumler, Tealer, Goetzinger and Rutherford).
 
On defense, Azhani Tealer's 1.56 blocks per set leads the way for UK with Skinner a 0.89 and Elise Goetzinger at 0.82 blocks per set. Kentucky's opponents are hitting .111 for the season and Riah Walker's 4.06 digs per set leads all Wildcats.
 
Tickets for both matches are available through the Wisconsin and Marquette ticket offices.
 
Follow along with the Wildcats on Twitter, Facebook and Instagram, and on the web at UKathletics.com.