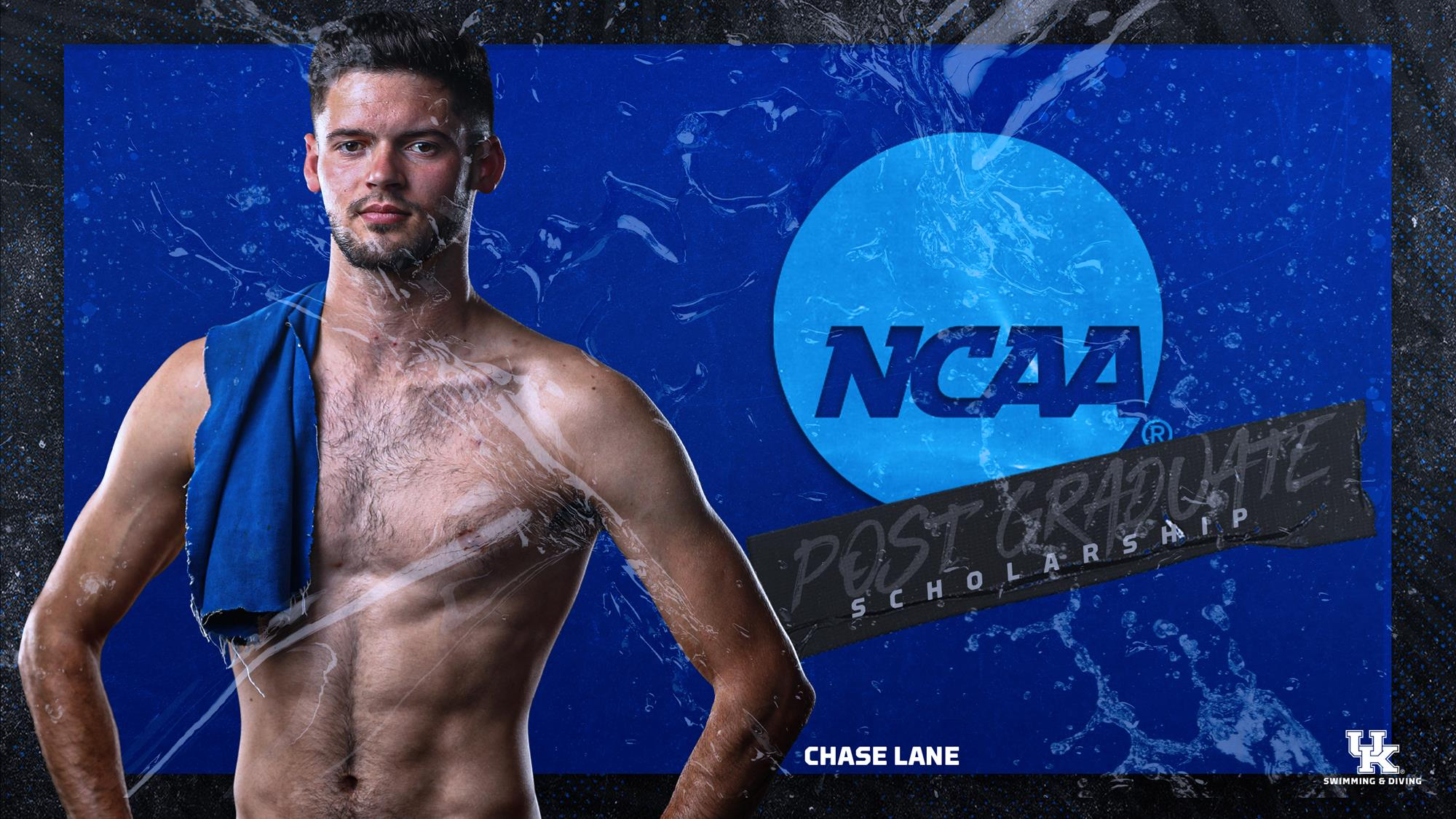 Chase Lane Awarded NCAA Postgraduate Scholarship
INDIANAPOLIS, Ind. – Recent graduate Chase Lane continues to bring in the academic honors as he was recently selected as a recipient of the prestigious NCAA Postgraduate Scholarship.
The NCAA presents up to 126 postgraduate scholarships annually to student-athletes who excel academically and athletically and who are at least in their final year of intercollegiate athletics competition. 
To qualify, they must maintain a minimum cumulative grade point average of 3.2, perform with distinction in their sport, and be nominated by their institution's faculty athletics representative. The award is valued at $10,000.
Lane compiled a 3.64 grade point average as a kinesiology major. The Tallahassee, Florida, native is planning on pursuing post-graduate work in physical therapy this upcoming fall.
He was also named the 2020-21 SEC Men's Swimming and Diving Scholar-Athlete of the Year, which recognizes one male in the sport of men's swimming and diving for his accomplishments in the classroom and in the water.
Lane was named to the CSCAA Scholar All-America First Team in both 2018 and 2020 and earned the CSCAA Scholar All-America Honorable Mention in 2019. During his time on campus, he served as the men's and women's swimming and diving Student-Athlete Advisory Committee representative and was a prominent leader in UK's Mental Health Initiative.
On the boards, Lane recorded nine top-8 finishes at the SEC Championships during his career, highlighted by back-to-back second-place finishes on the platform in 2019 and 2020. In 2021, he dove to fifth on both the 1-meter and platform while taking seventh on the 3-meter.
At the NCAA Championships this past season, Lane earned All-America Honorable Mention honors after diving to ninth on the 1-meter. He was twice named an All-American in 2020 and was the 2018 SEC Male Freshman Diver of the Year. He also owns the second-best score on platform in school history and ranks seventh on both the 1- and 3-meter.
Lane, who was a member of the 2020 USA Diving High Performance Team, is set to compete on platform at the USA Diving Olympic Trials on June 8 at the Indiana University Natatorium in Indianapolis.
For the latest on the Kentucky swimming and diving program, follow @UKSwimDive on Twitter and on Instagram, on Facebook and on the web at UKathletics.com.