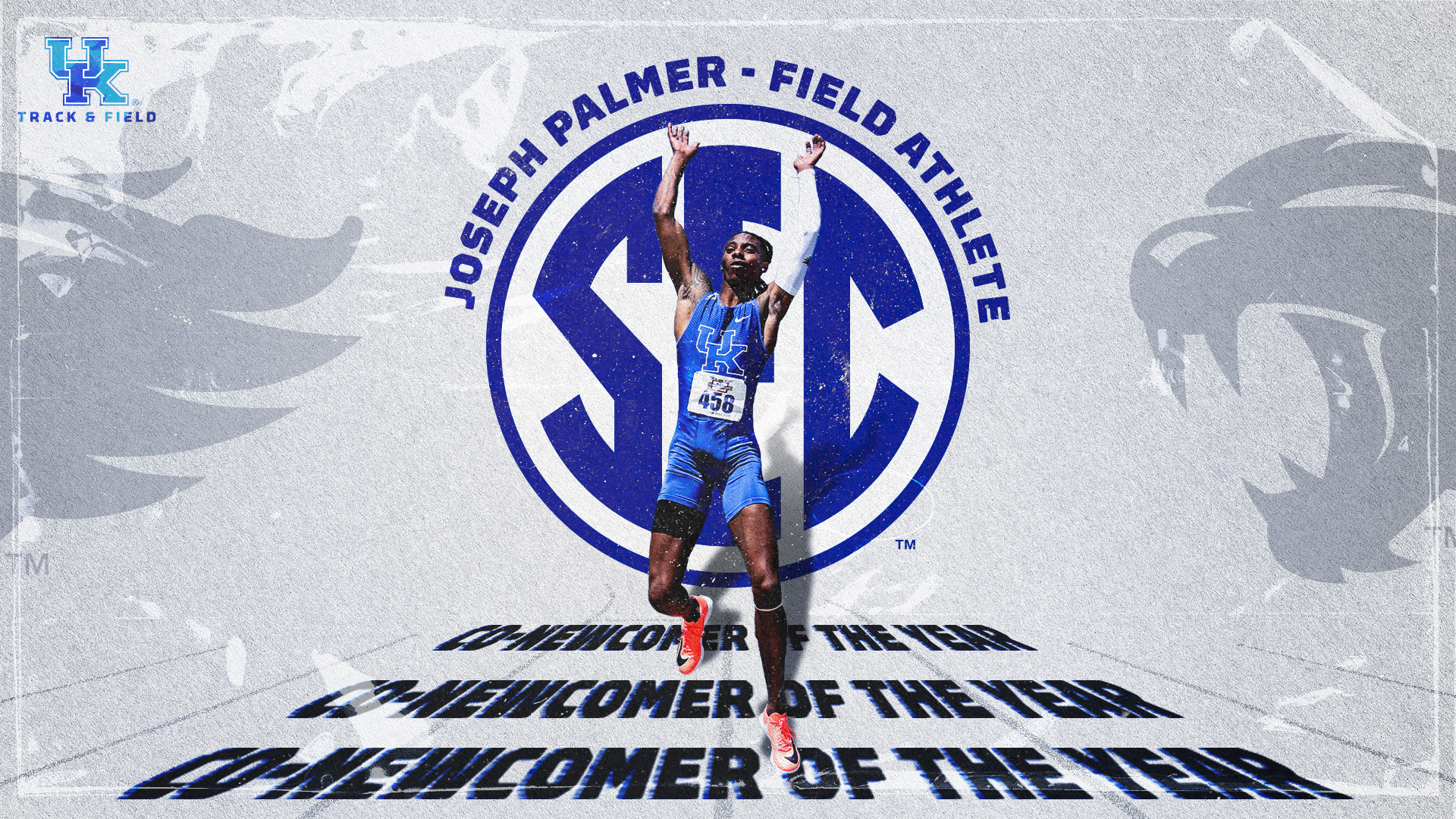 Joseph Palmer Named SEC Field Athlete Co-Newcomer of the Year
LEXINGTON, Ky. – University of Kentucky triple jumper Joseph Palmer has been named Southeastern Conference Field Athlete Co-Newcomer of the Year as voted by SEC coaches and announced Wednesday by the league office.
The SEC's Newcomer awards are a special distinction, for this year only, awarded to redshirt freshmen who were unable to participate in outdoor track and field in 2020 because of Covid restrictions. A recipient of a Newcomer award had to be on the team's roster a year ago. 
Palmer competed in six meets in the triple jump event during the 2021 outdoor season.  He won the Rick Erdmann Twilight Meet, hosted by Eastern Kentucky University, with a leap of 45'1.75″/13.76m.  In his next outing, he placed second at the Kentucky Invitational by covering 48'8″/15.37m.
Palmer posted his personal best at the Southeastern Conference Championships with a mark of 50'5.25″/15.37m, earning Newcomer All-SEC for being the top redshirt freshman in that event.  That effort ranks No. 6 on the all-time UK outdoor triple jump list.
Palmer reached a qualifying mark for the NCAA postseason and represented UK last week at the NCAA East Preliminaries with a jump of 48'2″/14.68m.
Palmer shares the SEC Co-Newcomer of the Year Award with Tzuriel Pedigo of LSU and Mitch Weber of Missouri.
Follow along with the Cats on Facebook, Instagram, Twitter and on the web at UKathletics.com.