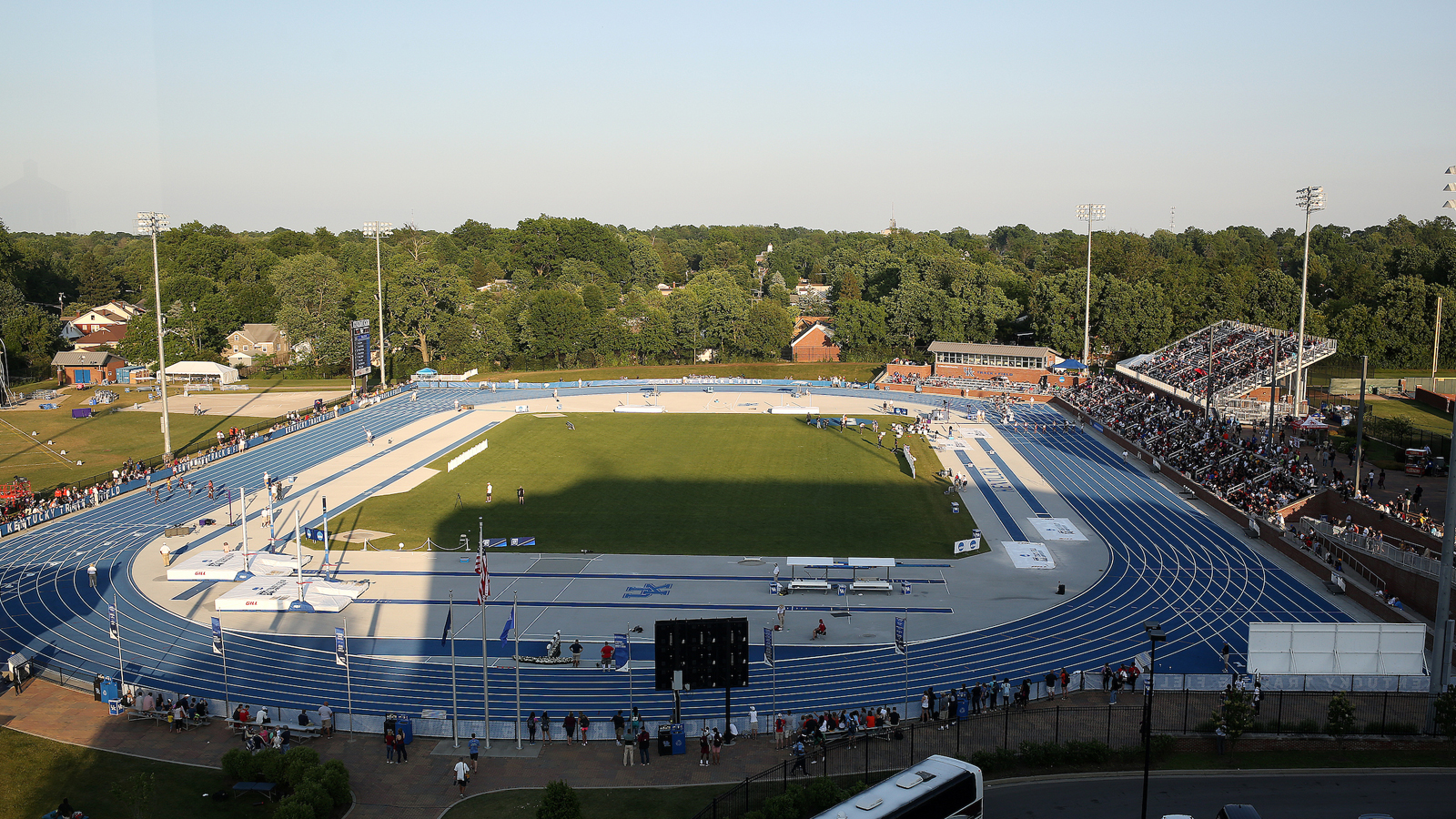 April 29, 2021 - 12:07 AM
Track & Field to Conclude Regular Season with Kentucky Invitational
LEXINGTON, Kentucky  – The Kentucky track and field program will conclude the 2021 outdoor regular season by welcoming 15 schools to the annual Kentucky Open on Friday and Saturday at the UK Outdoor Track & Field Complex.
The Teams
Kentucky will play host to Austin Peay, Bellarmine, Cincinnati, Eastern Illinois, Eastern Kentucky, Findlay, Indiana State, Marshall, Morehead State, Murray State, Pittsburgh, Southeast Missouri, Tennessee State, Western Kentucky and Xavier.
Spectator Information
Admission is free for both days. 
Parking is available in the lots adjacent to the outdoor track. Please be mindful of the track parking signage for specific locations.
All seating is general admission.
Spectators will be physically distanced based on state and local guidelines that include capacity restrictions.
Spectators will remain separated from all meet personnel (student-athletes, coaches, officials, etc.).
Concessions and restrooms will be available.
Event Schedule and Senior Ceremony
Friday, April 30: The UK Outdoor Track & Field Complex will open for spectators at 1 p.m.  Field events are scheduled from 2-4 p.m. and track events from 4-6 p.m.
Saturday, May 1: The Complex will open for spectators at 11 a.m.  Field events are slated from 12:30 to 2 p.m. while track events go from noon to 4 p.m.
Kentucky will honor its 2020 and 2021 senior classes in a ceremony at approximately 12:20 p.m.  
What's at Stake
As the last regular-season meet, this is the Wildcats' final effort before the postseason.  UK will contest the Southeastern Conference Outdoor Championships May 13-15 at Texas A&M.
Follow along with the Cats on Facebook, Instagram, Twitter and on the web at UKathletics.com.