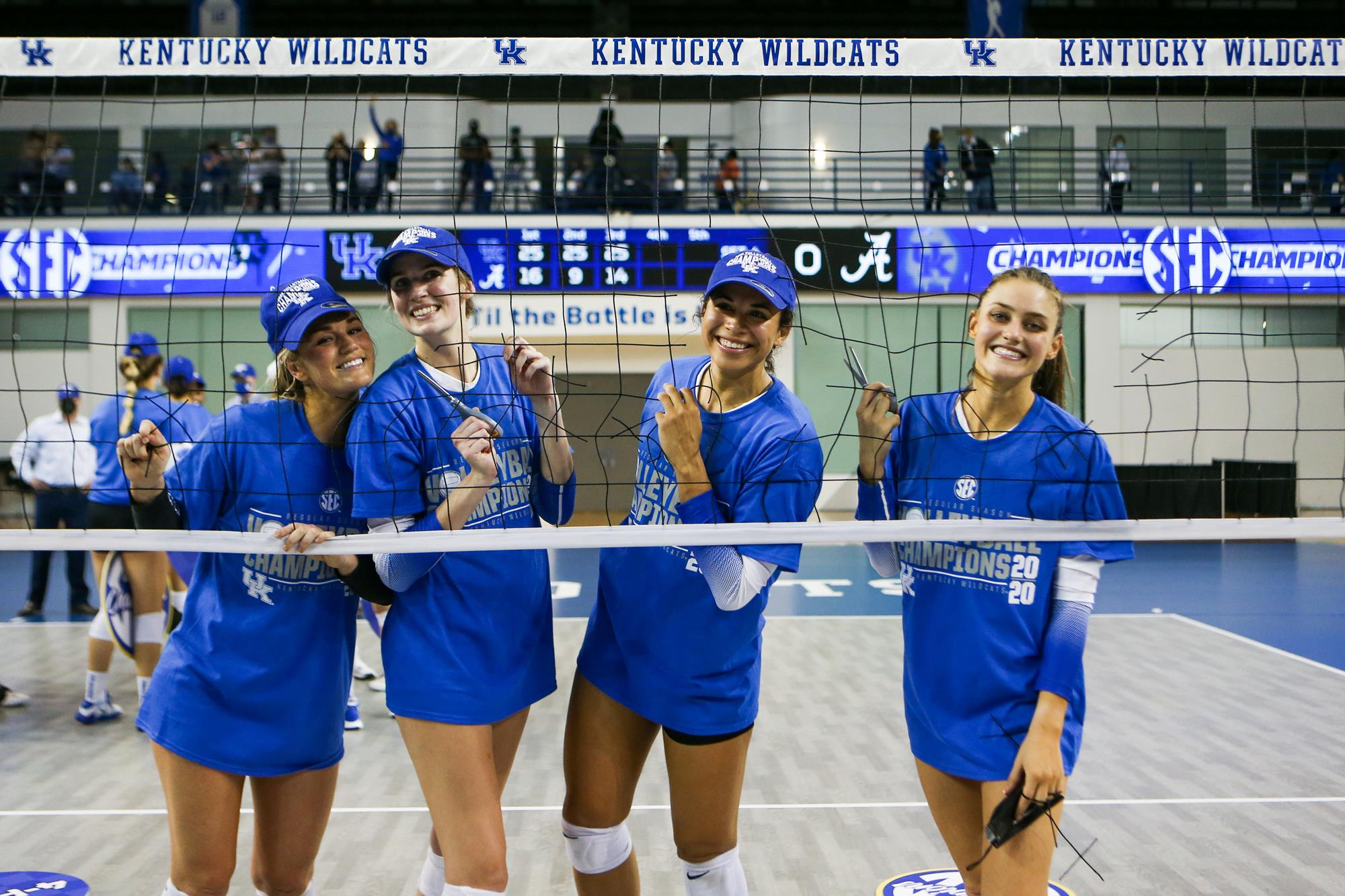 April 29, 2021 - 07:28 AM
Kentucky Volleyball Seniors Moving Into Next Chapters of Life
LEXINGTON, Ky. – Kentucky Volleyball seniors Gabby Curry, Madison Lilley, Kendyl Paris and Avery Skinner all announced Thursday that they will be forgoing their extra year of eligibility with Kentucky Volleyball, and moving on to the next chapters in their lives and volleyball careers.
 
Curry, Lilley and Paris will not return to NCAA Volleyball in the fall of 2021. Paris will begin pursuing her Doctor of Physical Therapy.
 
Avery Skinner has been accepted into her desired graduate school for Communication Sciences and Disorders at a different institution and hopes to utilize her final season of eligibility.
 
"The 2020-21 senior class will forever hold a special place in Kentucky Volleyball history," UK head coach Craig Skinner said. "This class has worked tirelessly together to build Kentucky into a national champion. They came in during the 2017 season and had the goal of winning a national title, and they were able to deliver while doing things the right way. We know that Madison, Kendyl and Gabby will go on to wonderful careers in the workforce, and I'm excited to follow Avery continue the high level of education she aspires for in graduate school and advance her NCAA Volleyball career. This class has given so much to Kentucky Volleyball and it's fitting that they go out together."
 
This graduating senior class won the Southeastern Conference championship all four years it was at UK, advanced to the program's first-ever Final Four, appeared in two Elite Eight's, and was in the Sweet 16 all four years.
 
Kentucky won its first NCAA national championship Saturday night, defeating No. 4 Texas, 3-1. It was also the first national championship for the Southeastern Conference in the sport of volleyball.
 
Follow along with the Wildcats on Twitter, Facebook and Instagram, and on the web at UKathletics.com.