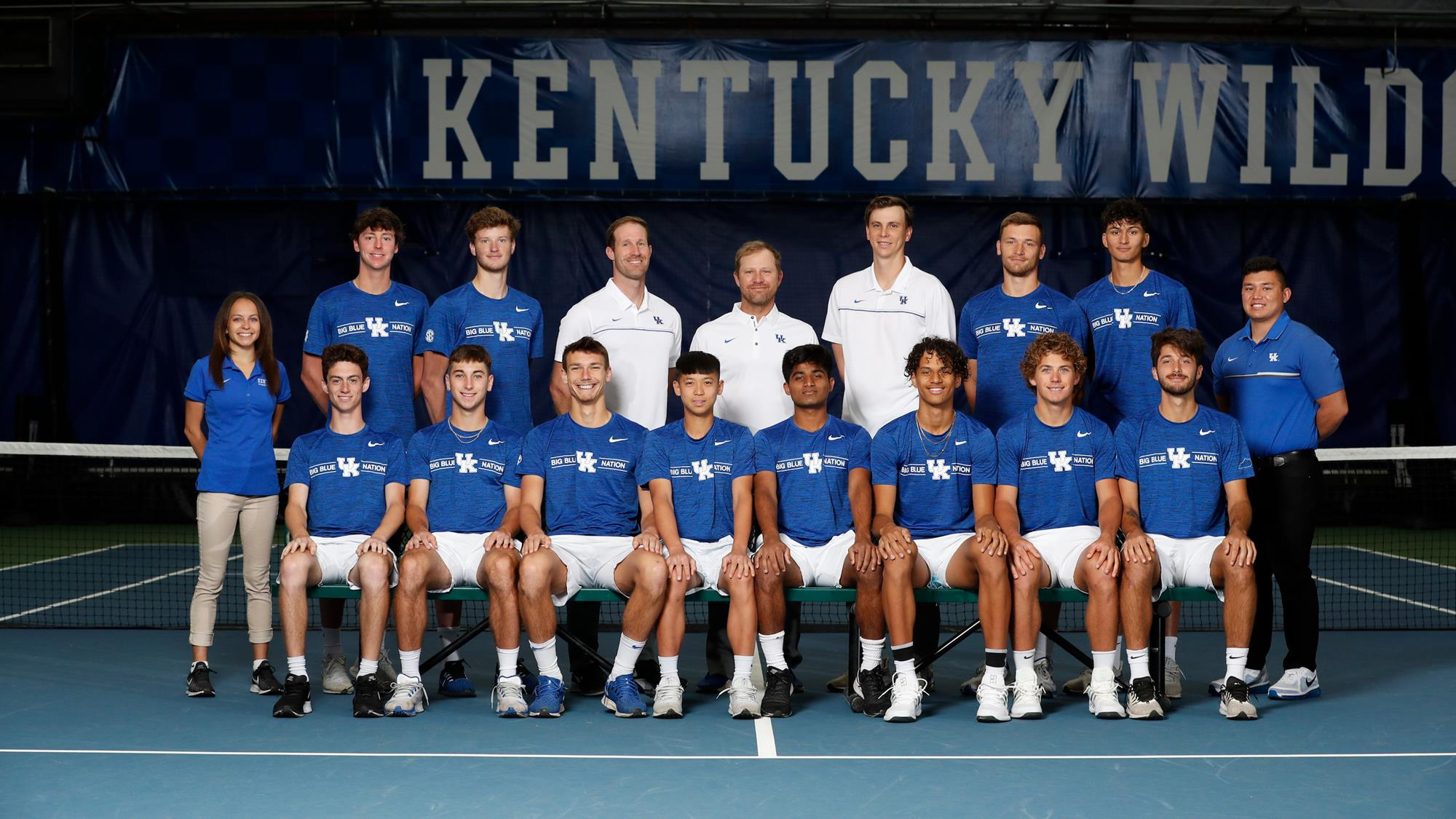 April 27, 2021 - 07:03 PM
UK Men's Tennis Named UTR ITA Team of the Month
LEXINGTON, Ky. – After earning their three biggest wins of the season across the month of April, the Kentucky Wildcats were awarded UTR ITA Team of the Month by the Intercollegiate Tennis Association on Tuesday.
 
Universal Tennis Rating is a global rating system intended to produce an objective, consistent and accurate index of players' skill in the game of tennis. The UTR ITA Team of the Month award was inaugurated this spring, honoring both the men's and women's programs from all five collegiate divisions that produced the largest increase in UTR Power 6 Rating over the course of each month.
 
Kentucky led NCAA Division I with a 0.75 increase in its UTR Power 6 Rating at 78.83.
 
In April, the Wildcats faced six opponents—all of which were ranked in the top 40 of the Oracle ITA Rankings—and came out 4-2. Kentucky earned its first top-10 win against No. 10 South Carolina on April 2 and completed a perfect 15-0 season record at home with a win over No. 12 Ole Miss on April 9 and a sweep of No. 16 Mississippi State on April 11.
 
The Cats swept No. 36 Arkansas for the second time this season on the road in the second round of the SEC Championship on April 20, while their only losses were at No. 1 Florida on April 4 and against No. 8 Texas A&M in the SEC Championship quarterfinals last Wednesday.
 
For the latest on the Kentucky men's tennis team, follow @UKMensTennis on Twitter and Facebook, @kentuckymenstennis on Instagram, and on the web at UKAthletics.com.