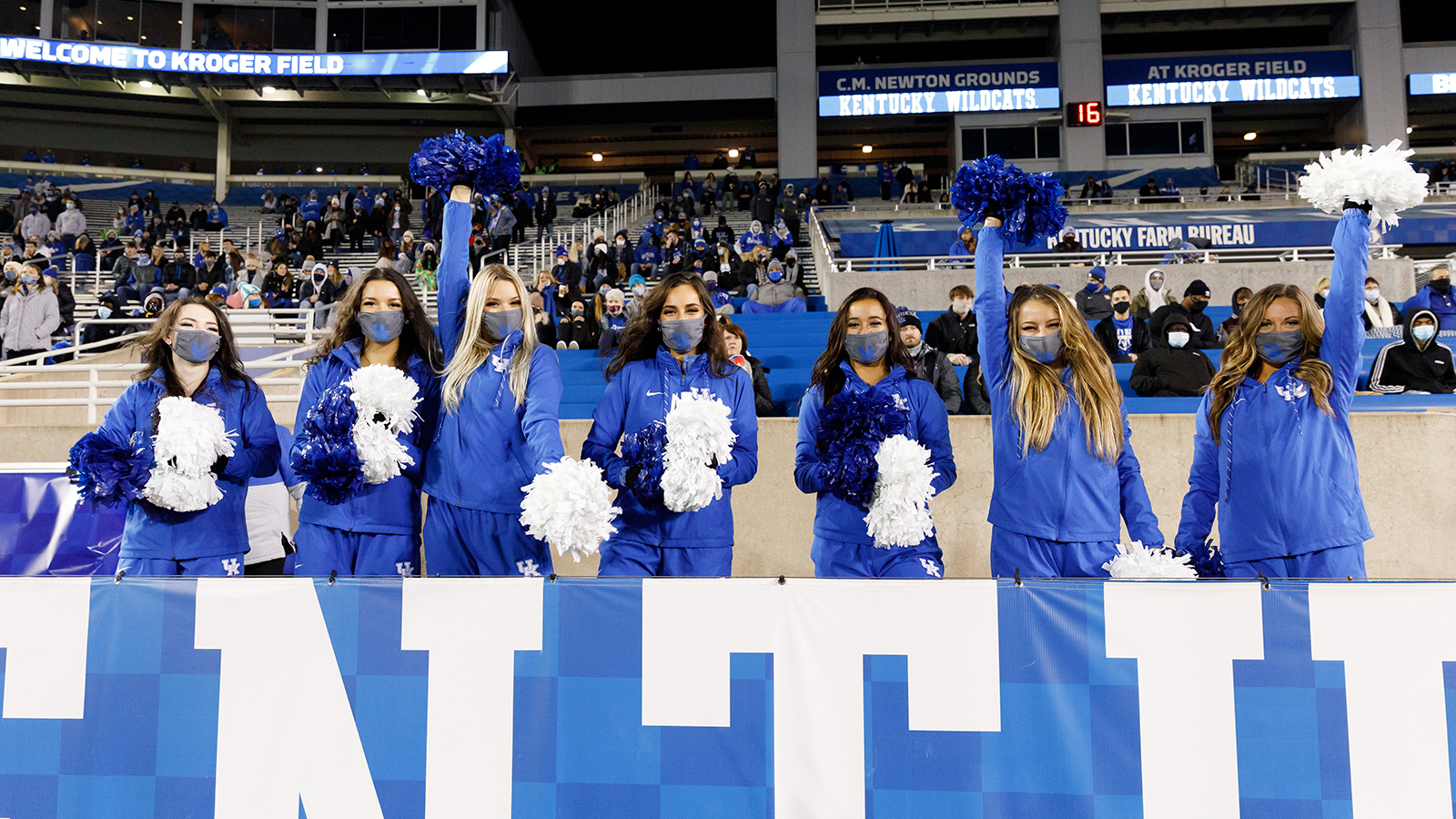 April 26, 2021 - 11:31 AM
UK Dance Team to Compete in UDA National Competition
LEXINGTON, Ky. – The Kentucky dance team will compete in the Universal Dance Association national championships beginning on Tuesday in Orlando.
UK will perform on Tuesday at approximately 9:30 a.m. ET in the game day portion of their performance, followed by a 4:30 start for their hip hop performance. Each of those will count as half of the team's final scores in the two portions of the competition.
On Wednesday, Kentucky will have game day at 10 a.m. ET and hip hop at 2:45 p.m. ET. That performance will provide the other half of the squad's scores.
The winners will be announced on Wednesday evening.
Kentucky finished fifth in both game day and hip hop last year.
The UK Dance Team is led by head coach Dawn Walters, who is in her 12th season at the helm of the program.
For more information on the UK Dance Team, visit ukathletics.com/dance and following the squad on Twitter, Facebook and Instagram.