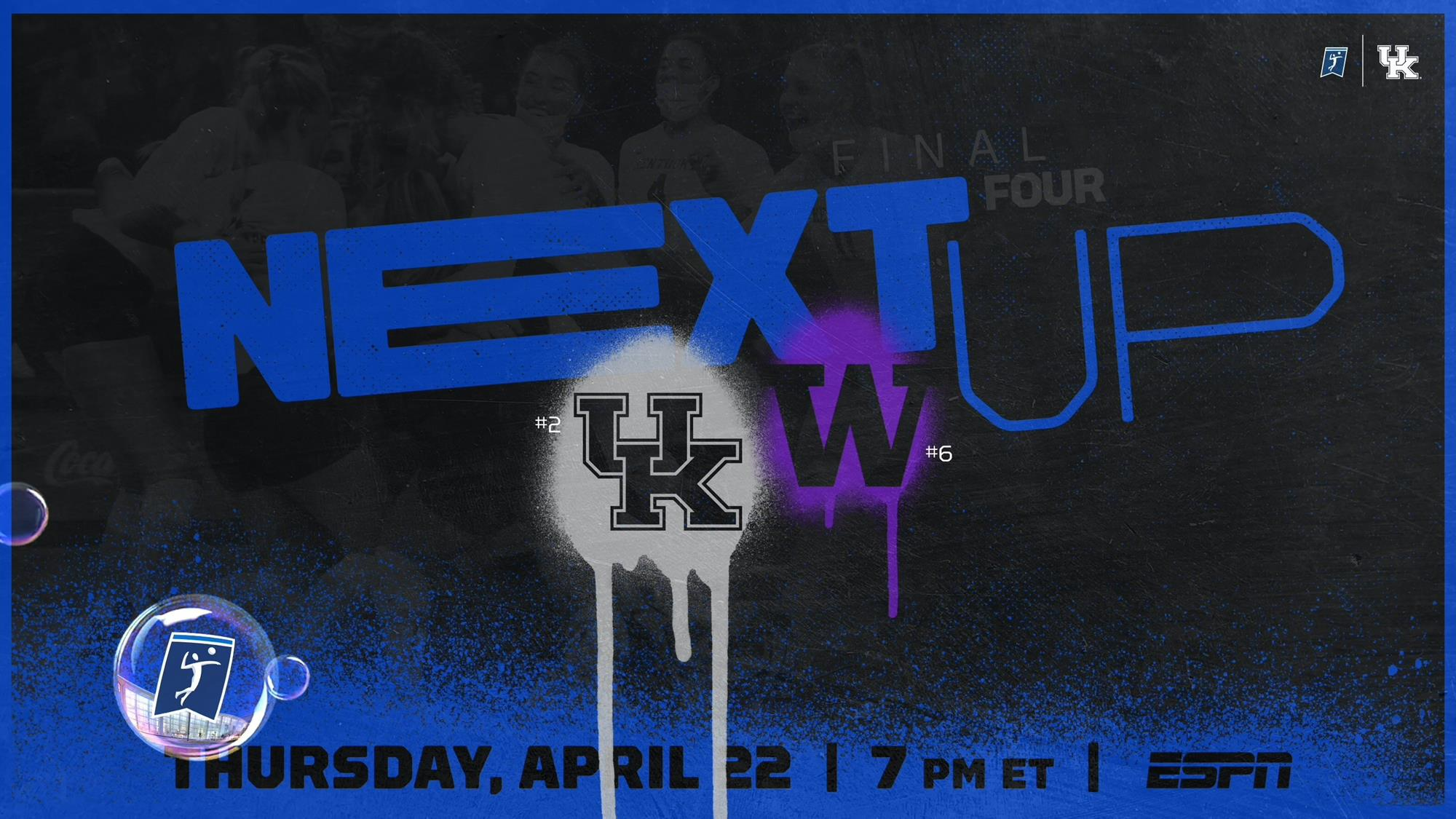 April 21, 2021 - 09:00 AM
Kentucky Volleyball Faces Washington in NCAA National Semifinals
OMAHA, Neb. – The No. 2 Kentucky Volleyball team will continue its run in the NCAA Tournament on Thursday night as it faces the sixth-seeded Washington Huskies in the first of two national semifinal matches from the CHI Health Center Arena in Omaha, Nebraska.
 
The match will begin at 7 p.m. ET and broadcasted live on ESPN with Paul Sunderland (pxp), Salima Rockwell (color) and Holly Rowe (sidelines) on the call from Omaha.
 
Kentucky is appearing in the national semifinal round for the first time in program history after a historic win over Purdue in the regional final Sunday night, 3-0. Junior outside hitter Alli Stumler posted another double-double against the Boilermakers, as she had 16 kills on 40 swings with 10 digs to her name. Also included was a SportsCenter Top-10 play, as she slotted in at the No. 3 position on the countdown.
 
UK is 3-1 all-time against Washington in program history, with its only win against the Huskies coming in September of 1988. In 2019, the last NCAA Tournament played, Washington ended Kentucky's season in the regional semifinal round in a 3-1 decision down in Waco, Texas.
 
Tickets are available for the match for as little as $33 by visiting the NCAA Ticketing Website here. Just over 4,500 fans are allowed into the CHI Health Center Arena for both the national semifinals and the national championship matches with proper COVID-19 protocols in place.
 
In addition to ESPN's televised coverage, fans can watch the match on ESPN3 and the ESPN app. Live stats will be available on UKathletics.com.
 
Follow along with the Wildcats on Twitter, Facebook and Instagram, and on the web at UKathletics.com.