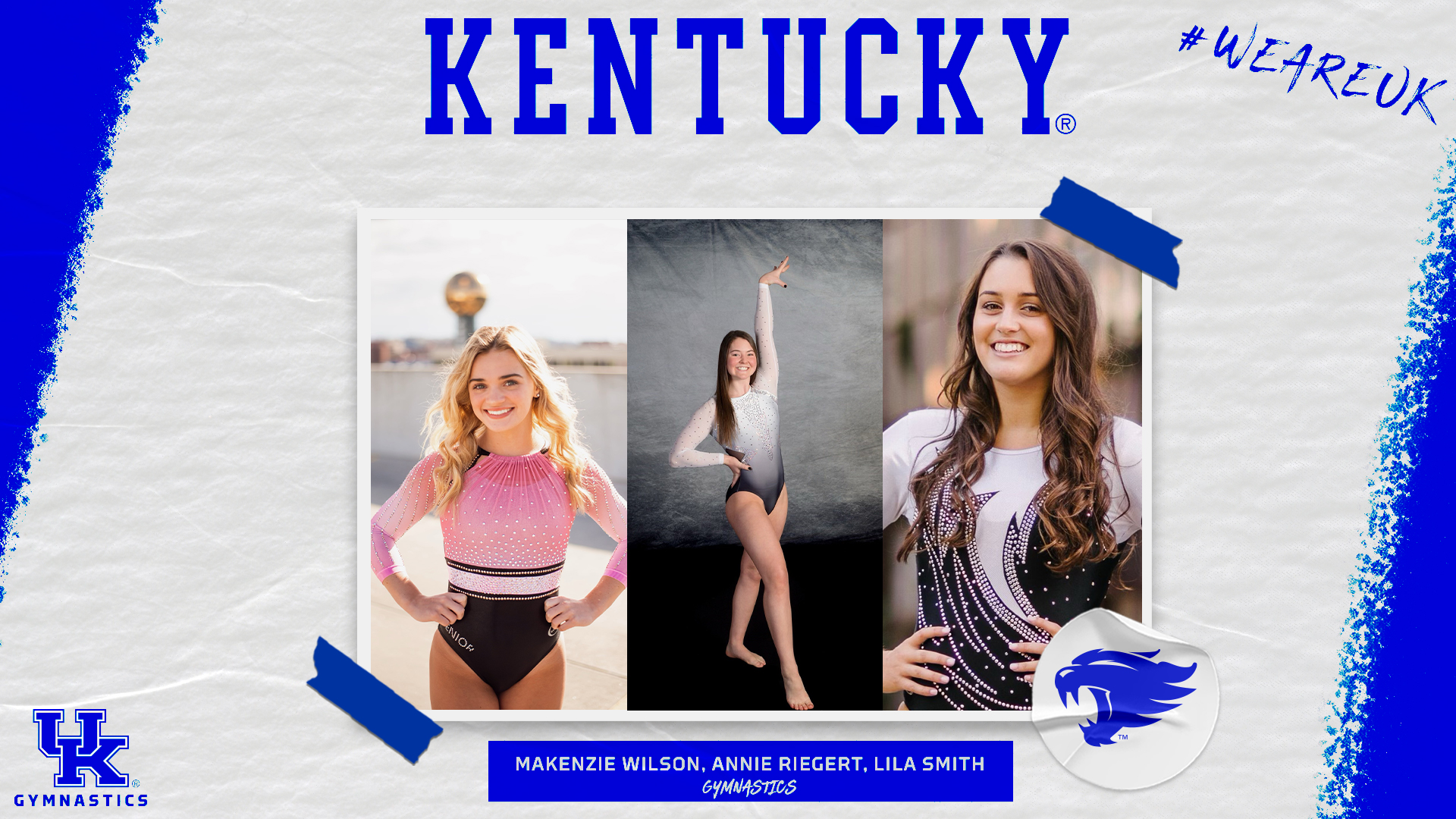 April 20, 2021 - 08:40 PM
UK Gymnastics Adds Three to 2021 Recruiting Class
LEXINGTON, Ky. – The University of Kentucky gymnastics team bolstered its 2021 recruiting class on Tuesday with the additions of Annie Riegert, Lila Smith and Makenzie Wilson.
 
The trio are set to join November signee Jillian Procasky as freshmen during the 2022 season.
 
Riegert comes to Lexington from William Mason High School in Mason, Ohio. She competed at Perfection Gymnastics School in nearby West Chester, where she was a Level 10 state champion on vault and balance beam.
 
Smith will graduate from North Oconee High School in Georgia, where she competed at Georgia Elite Gymnastics. She was an all-around state champion, as well as a state champion on beam, and qualified for Junior Olympic Nationals in 2018.
 
Wilson comes from Anderson County High School in Clinton, Tennessee. She performed club at Premier Athletics Knoxville, where she is the reigning all-around state champion. She is undefeated on vault so far this season, scoring a perfect 10 on the apparatus at the Warrior Classic last March.
 
Kentucky is set to graduate five seniors this spring.
 
For the latest on the Kentucky gymnastics team, follow @UKGymnastics on Twitter, Facebook and Instagram, as well as on the web at UKAthletics.com.