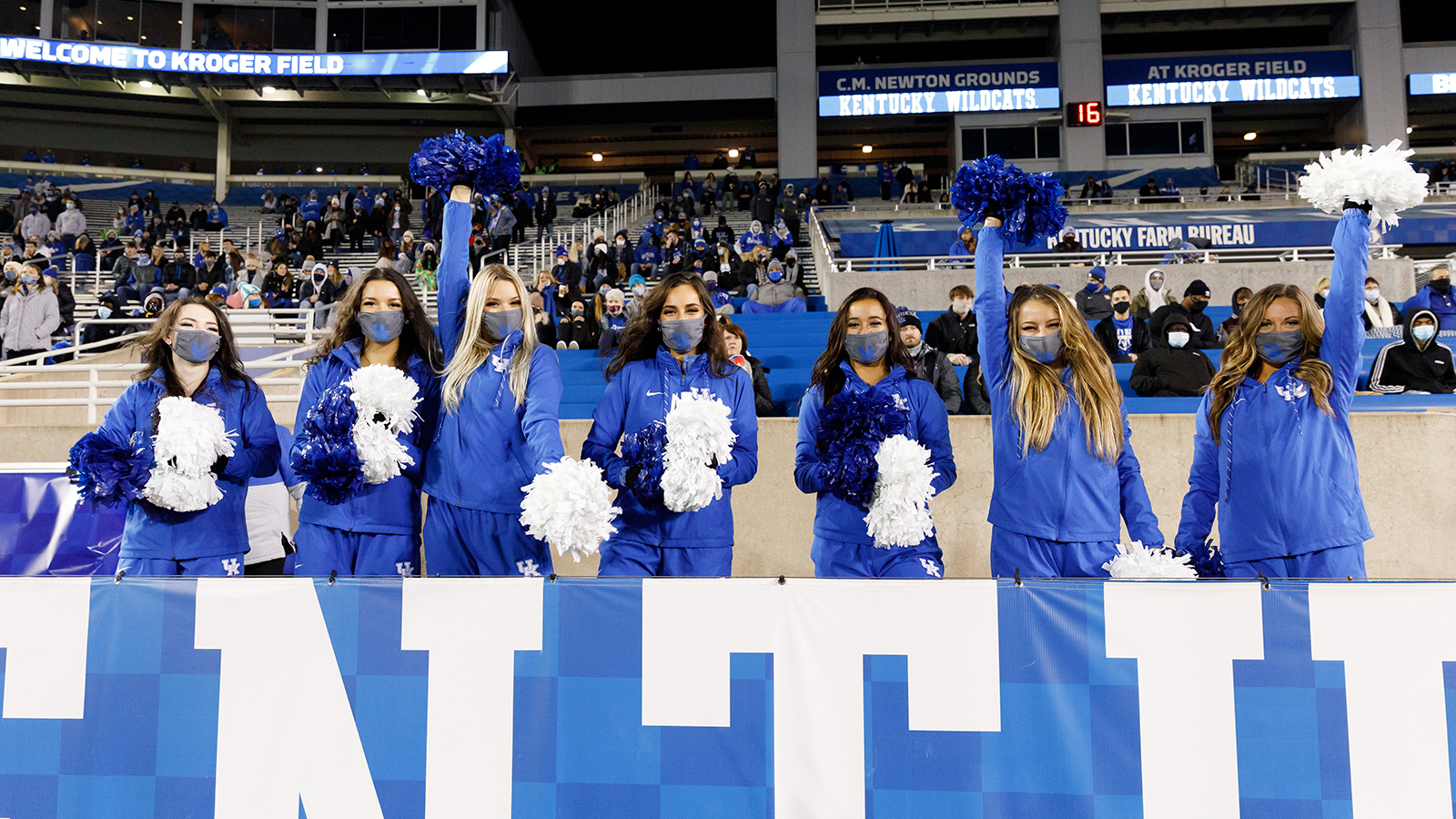 April 20, 2021 - 03:49 PM
Dance Team Seniors Have Made Lasting Memories
As the 2020-21 academic year comes to a close, so does the careers of the Kentucky Dance Team seniors.
The team is still preparing for the UDA National Dance competition in Orlando on April 27 and 28. But as they do, they are also reflecting on their time at UK. 
Kaelyn Buchholz (Lexington, Kentucky)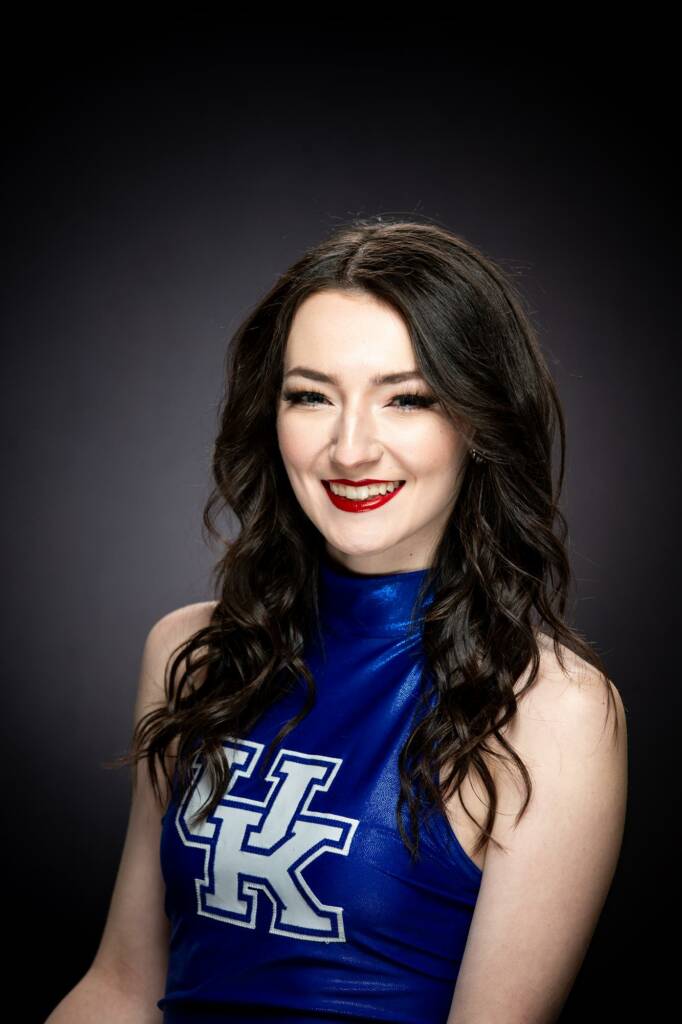 Buchholz grew up in London, Kentucky and attended North Laurel High School. She danced for an all-star team, not the school team, while in high school, which meant she had to learn some new things at UK.
"I had never danced for a school team before, so I didn't really know how to cheer to a crowd. Now, that's one of my favorite parts. I find that so enjoyable and I love seeing the audience and how much fun they're having and how much fun I have."
Buchholz will always cherish the time she has had on the UK Dance Team.
"I think overall, the experience has been amazing," she said. "It's more than I could have ever imagined. It's taught me so much about myself and my work ethic and my dedication."
As for her most memorable experience, Buchholz remembers competitions.
"The most rewarding parts are when we come off the stage at nationals, after finals, and we've just hit a perfect routine," she said. "I think that really is the most rewarding feeling. It feels like all of our hard work has paid off. It's very rewarding and fulfilling."
As for her future plans, Buchholz is still weighing her options.
"I don't know that I have any set in stone plans. I think when I get out, I'm going to explore my options. I may look into research or I may continue my education later."
Maddie Clinch (Lexington, Kentucky)
Clinch grew up in Lexington, attending Henry Clay High School, so being a Kentucky fan came naturally to her.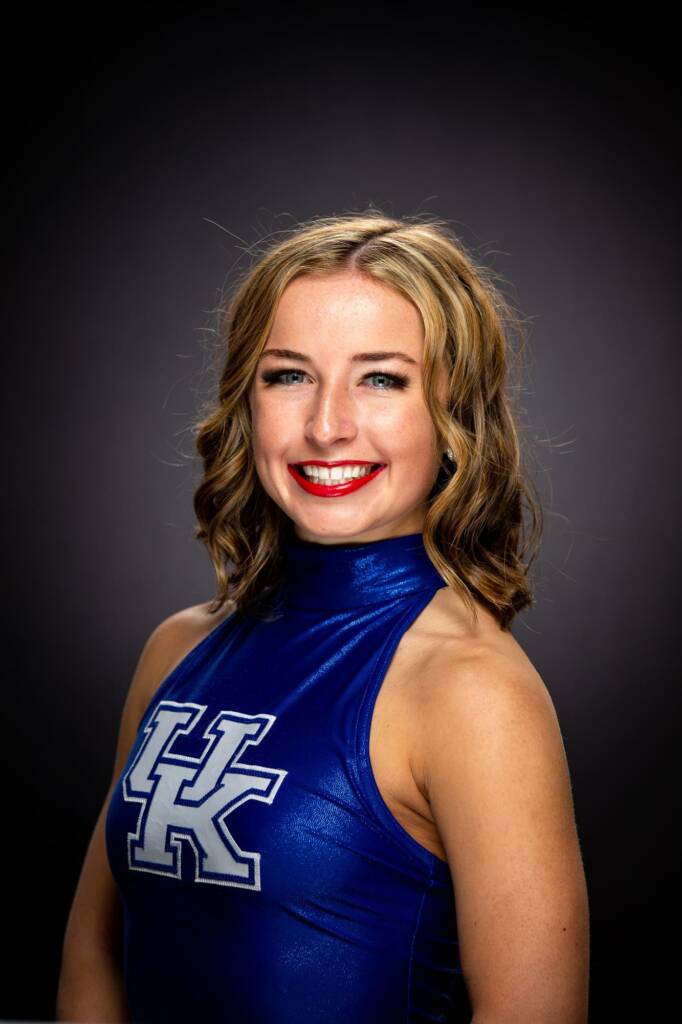 "Yes, ever since I was little," Clinch said. "My parents were, so I was."
In fact, she was able to attend a number of UK games growing up.
"I did, mainly football," Clinch said. "I hadn't been to basketball, but a lot of football games."
Clinch is actually about to earn her degree in just three years. She already has plans for the fall.
"I'm actually going to grad school in the fall for statistics. So, I hope to do something in bio stats with clinical trials when I grow up."
Clinch has a number of wonderful memories from her time on the UK Dance Team.
"My favorite thing ever was football games, especially my freshman year," she said. "We had such an amazing season and those are just memories that stick with me."
Clinch is thankful for the memories, and the friendships, that she has because of her dance team experience.
"The Dance Team makes college so easy because I met all of my best friends on the Dance Team," she said. "It's been so nice to grow with them with as people and dancers."
Olivia Dickerson (Erie, Pennsylvania)
Dickerson did not have a Kentucky connection when she was in high school. But she was impressed with what she had seen from the UK Dance Team.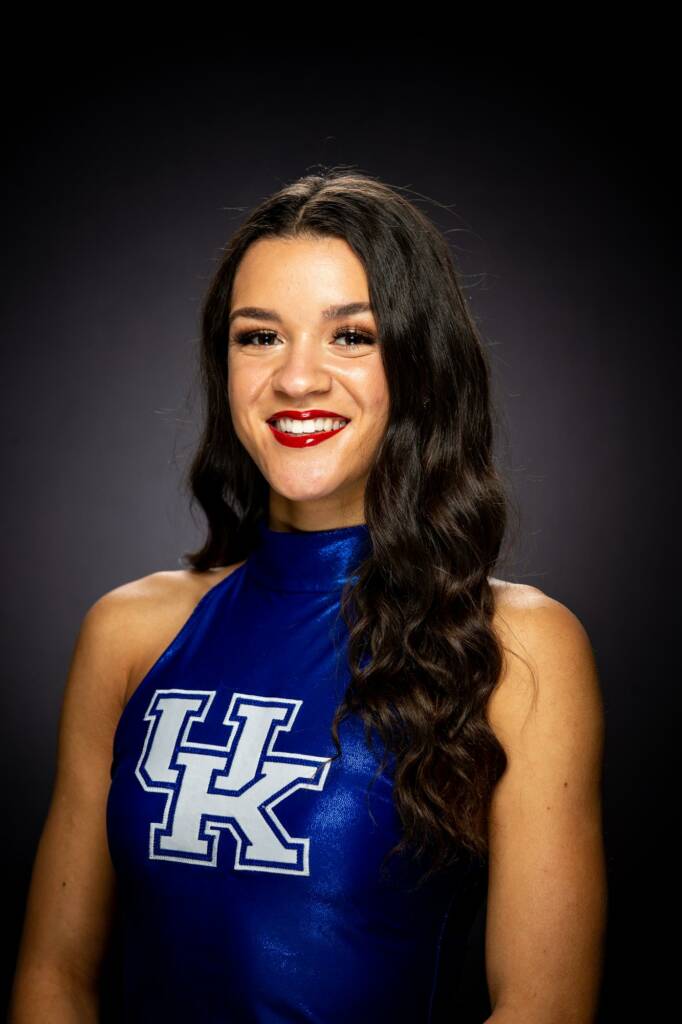 "My senior year, I just remember looking at UK and being like, wow, they are so good," she said. "Their routine that year got second at nationals. But I just loved their choreography, it was so different. So, I just went for it. I didn't know anybody in Kentucky. I was just wanting to dance in college."
When she got to Lexington and made the team, she was thankful to have help with her transition to a new town.
"It was incredible, actually. I was so lucky to have even made the team," she said. "Being able to come here and have that support system of the team really helped my transition a lot."
Dickerson has great memories of game day inside Rupp Arena.
"I think all of the crazy, big games in Rupp have been incredible. They are things that I still think about to this day," she said. "Obviously, just my friends and the memories that I've made with them and the relationships that I've made with them."
She's already started working toward her new career.
"I actually just started my own online boutique," Dickerson said. "I'm hoping to work in a fashion-ish type field in the next few years."
Kaitlyn Hornsby (Richmond, Kentucky)
Hornsby was born into a family of UK fans. Growing up in Richmond, she remembers one specific family member who loved the Cats.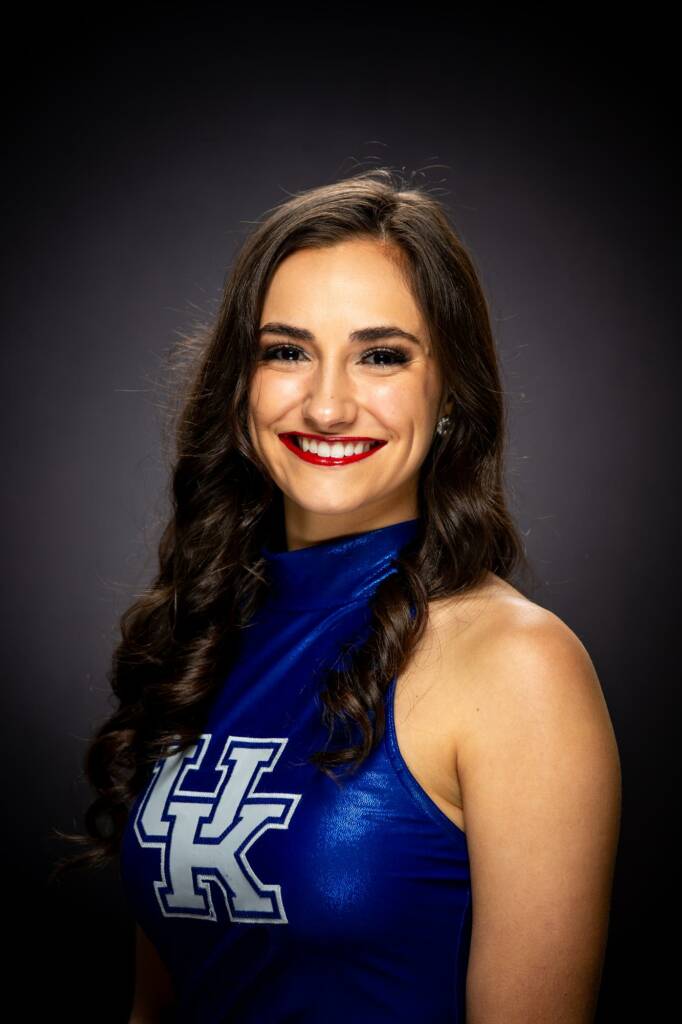 "My great grandma was a huge UK fan," Hornsby said. "She's from Jackson County and she knew everything about all of the players. So every time I went to her house, we watched UK games together."
Growing up, Hornsby tried other sports but dancing seemed to be in her blood.
"I played soccer but I don't really like running," she said. "And my mom said I would dance on the field, so my parents said this is not your thing, we should stick to dancing."
When it came time to choose a college, Hornsby considered other schools but had her heart set on UK.
"I did, but UK was definitely my dream school," she said. "I definitely wanted to go here more than anywhere else. I'm from Kentucky so I didn't really want to leave. I love Lexington and I've always looked up to the dance team."
As for memorable moments, Hornsby has a few.
"Meeting lots of people. One of the very first things I ever did was the (Big Blue) caravan," she said. "Doing the Cat Walk was always really fun. Taking pictures with little kids was always fun."
Hornsby is graduating with a degree in communications in just three years. She's unsure of her career plans at this point but she does know that she wants to work in sports.
Nicole Kaeka (Louisville, Kentucky)
Kaeka grew up in a family that actually rooted for another school.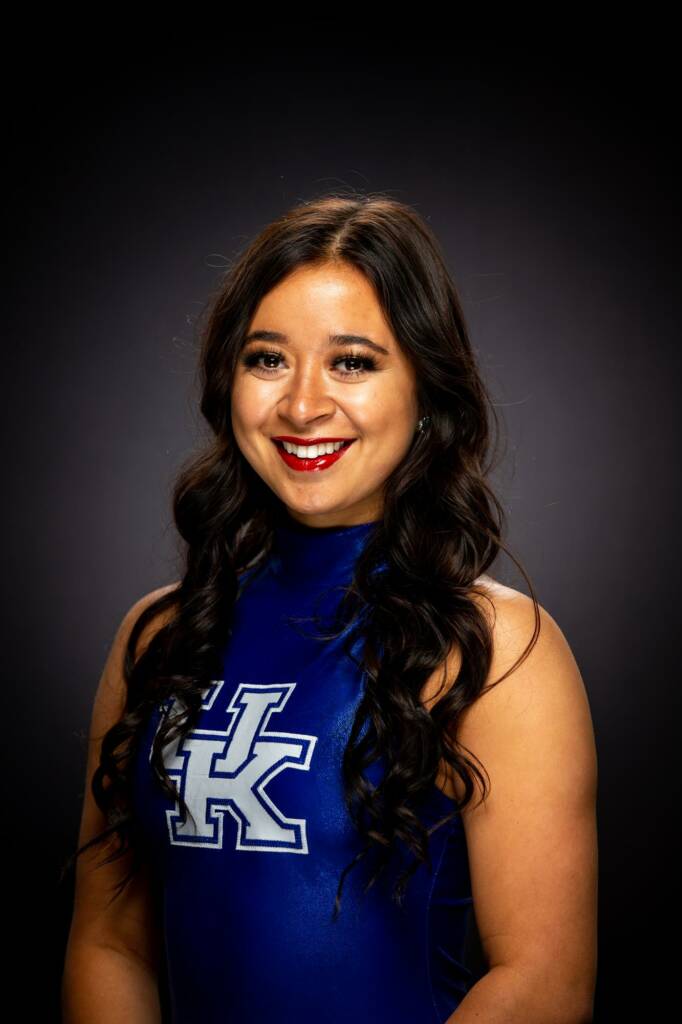 "I'm from Louisville and my whole family was diehard Louisville fans," Kaeka said. "And when I told them that I wanted to go to UK, they were like 'oh my gosh'."
However, she thinks she has converted her family from red to blue.
"But since my four years, my family has really supported me," she said. "And I think I've transferred them to Cats fans now."
As for a memorable experience, Kaeka enjoyed visiting Charlotte for the Belk Bowl.
"Another one of my favorite memories was the the Belk Bowl last year," she said. "It was so fun. The game, it was in the Panthers stadium, which was so cool to get to dance at. And then we got to spend so much time with everyone and we got to bond with everyone and feel closer, so that was one of my favorite memories."
Now, Kaeka has her sights set on a career in law.
"Right now, I'm applying to law school," she said. "I'm looking into civil and criminal law but we'll have to see. When I get there, I'm sure I'll find something that I love."
Felicia Marino (Milford, Ohio)
Marino grew up in Ohio but had a definite Kentucky connection during her childhood.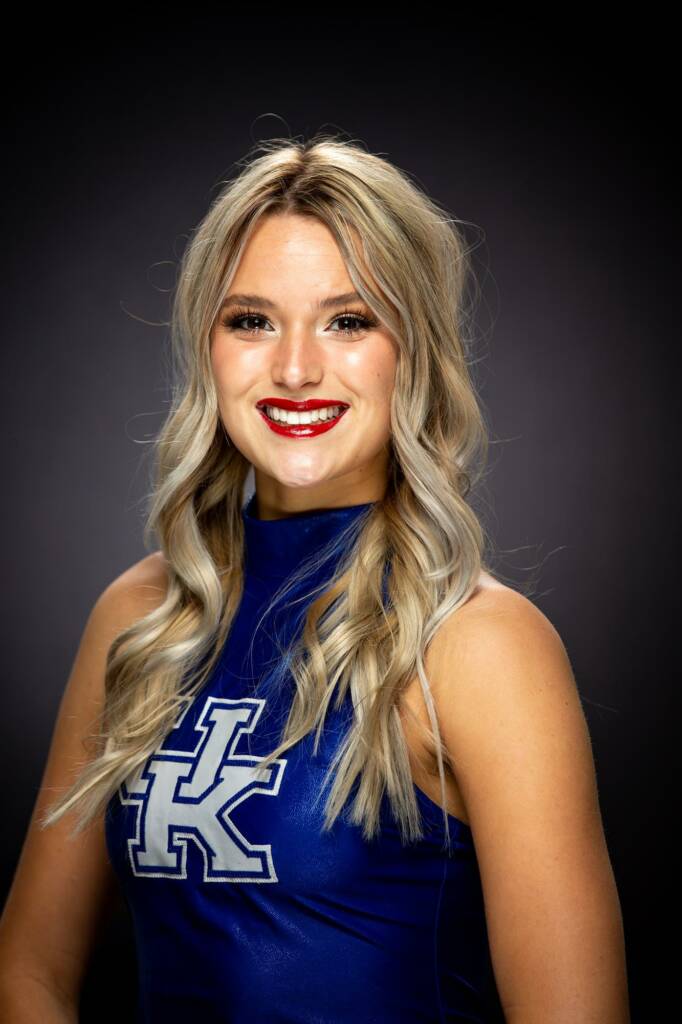 "My grandparents lived here so I would visit Kentucky all the time," Marino said. "I went to a few basketball games growing up."
So when it was time to choose a college destination, Kentucky was at the top of the list.
"It was always one of my top choices for sure."
Now that she has spent four years in Lexington, she's glad she made the choice to come to UK.
"Absolutely. It has exceeded my expectations," Marino said. "It's just been a dream here."
Marino has been on the dance team all four years at UK and she has many fond memories. There is one that sticks out to her.
"When we went to the Citrus Bowl, we drove there and it took 24 hours in a bus," Marino said. "It was just like a tragic situation but in ended up being so much fun because we were with all of our teammates and we just joked about it and had fun in the circumstances."
Kleine Powell (Richmond, Kentucky)
Growing up just south of Lexington, Powell was naturally a Kentucky fan.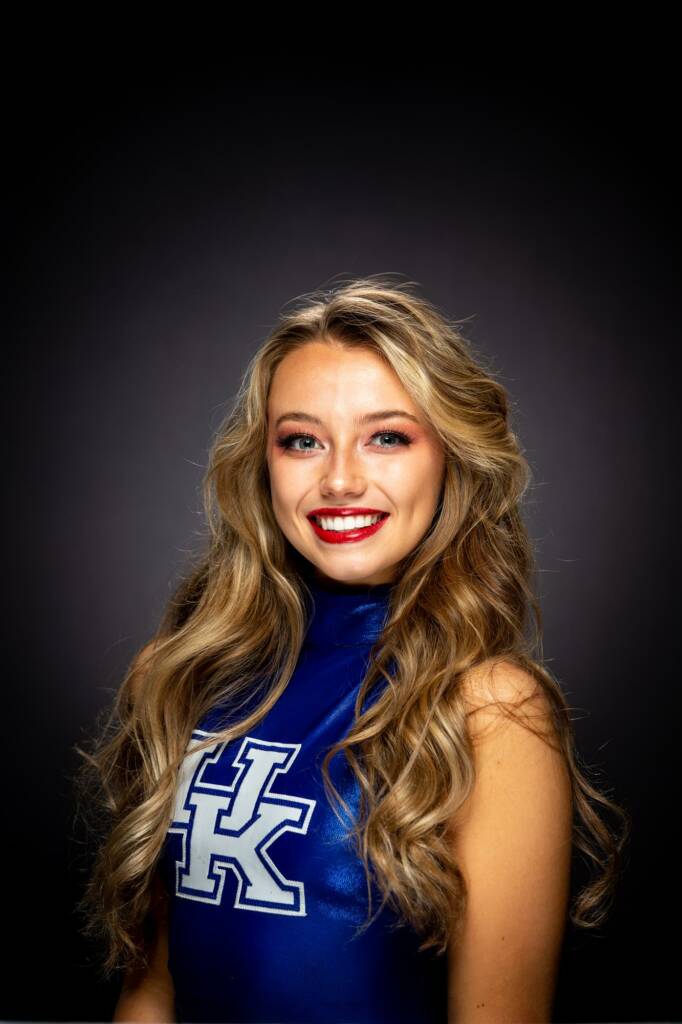 "I was, for sure," Powell said. "My dad went to school here, actually, so he kind of got me into it. Once I saw us win the championship, I was like 'I have to go there.'
Powell has been a member of the UK Dance Team for all four of her college years and has enjoyed every minute of it.
"It's been so awesome," Powell said.
She also has great memories of visiting Orlando for the Citrus Bowl.
"One of my favorite memories was actually getting invited to the Citrus Bowl my sophomore year," Powell said. "Going into it, I didn't know much about football, but when we got there and we actually won, it was the best feeling ever. Then they started playing Grove Street and we do our little ditty that we do for Grove Street, it was so awesome."
Now, Powell is getting ready to graduate and go into the workforce.
"I want to go into animation," she said. "Anything artistic, all mediums. I'm excited about doing all of that and continuing to do animating."
Katie Wesley (Ashland, Kentucky)
When it came time for Wesley to decide on a college to attend, there were never any doubts as to which school it would be.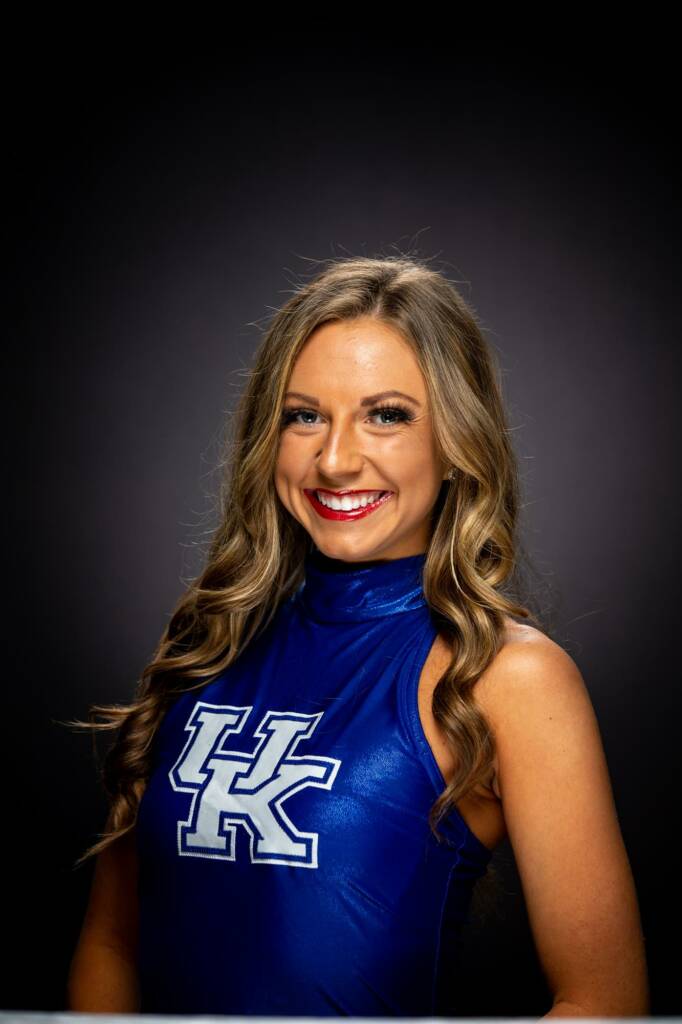 "I actually only applied to UK for college," she said. "Both of my parents went here, my brother, my aunt and uncle, my grandparents, my whole family bleeds blue. There was no question."
When Wesley tried out for the UK Dance Team, she already had friends on the squad.
"When I tried out, there were three seniors on the team that came from my high school so I was really fortunate to know them," Wesley said. "I was super anxious and nervous coming in but they really made me feel at home and welcomed me. Then, I got the email that I had made it and I was super excited."
A four-year member of the team, Wesley's fondest memory came in her freshman season.
"My favorite memory was probably freshman year when we got to dance at Big Blue Madness for the first time," she said. "Seeing that many fans in the stands and then Drake was there and I was dancing right in front of him. It was very surreal."
Upon graduation, Wesley is planning to continue her education.
"I am going to be starting physical therapy school this summer."
For the dance team seniors, it has been a wonderful experience at UK. They are relishing in their final weeks together on the team.