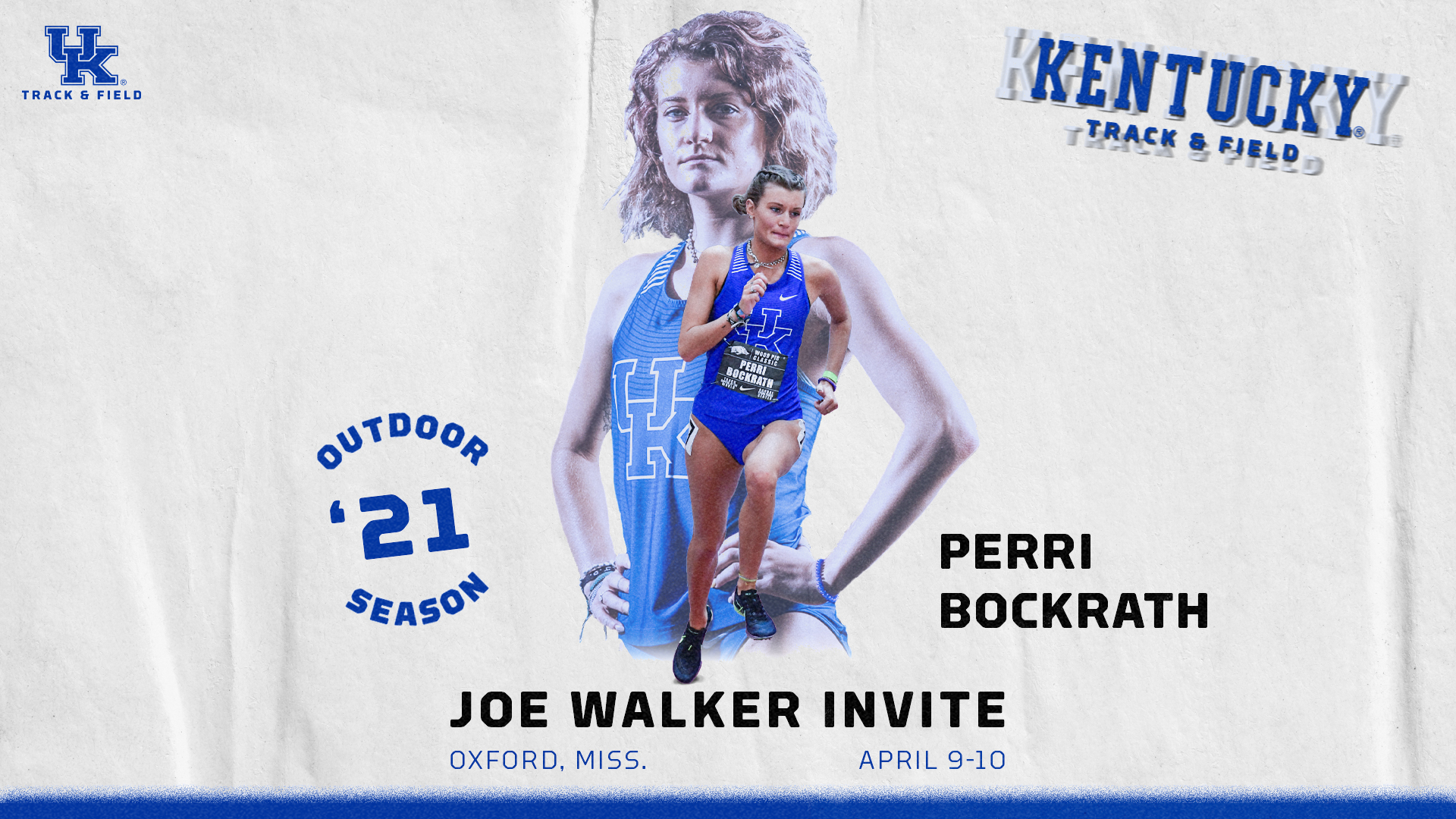 No. 9/10 Kentucky Track Teams Headed to Joe Walker Invite
OXFORD, Miss. – The No. 9-ranked Kentucky men's track team and No. 10-ranked women's team will participate in the Joe Walker Invite Friday and Saturday at the University of Mississippi.
Kentucky is not sending a complete squad to this week's meet, with the focus being primarily on distance events and limited sprint action.  UK is not sending any field events competitors to the meet.
Wildcats will compete in seven events Friday night, beginning at 7:40 p.m. ET at the Ole Miss Track & Field Complex.  Wildcats will run in two events Saturday, beginning at 3:50 p.m. ET.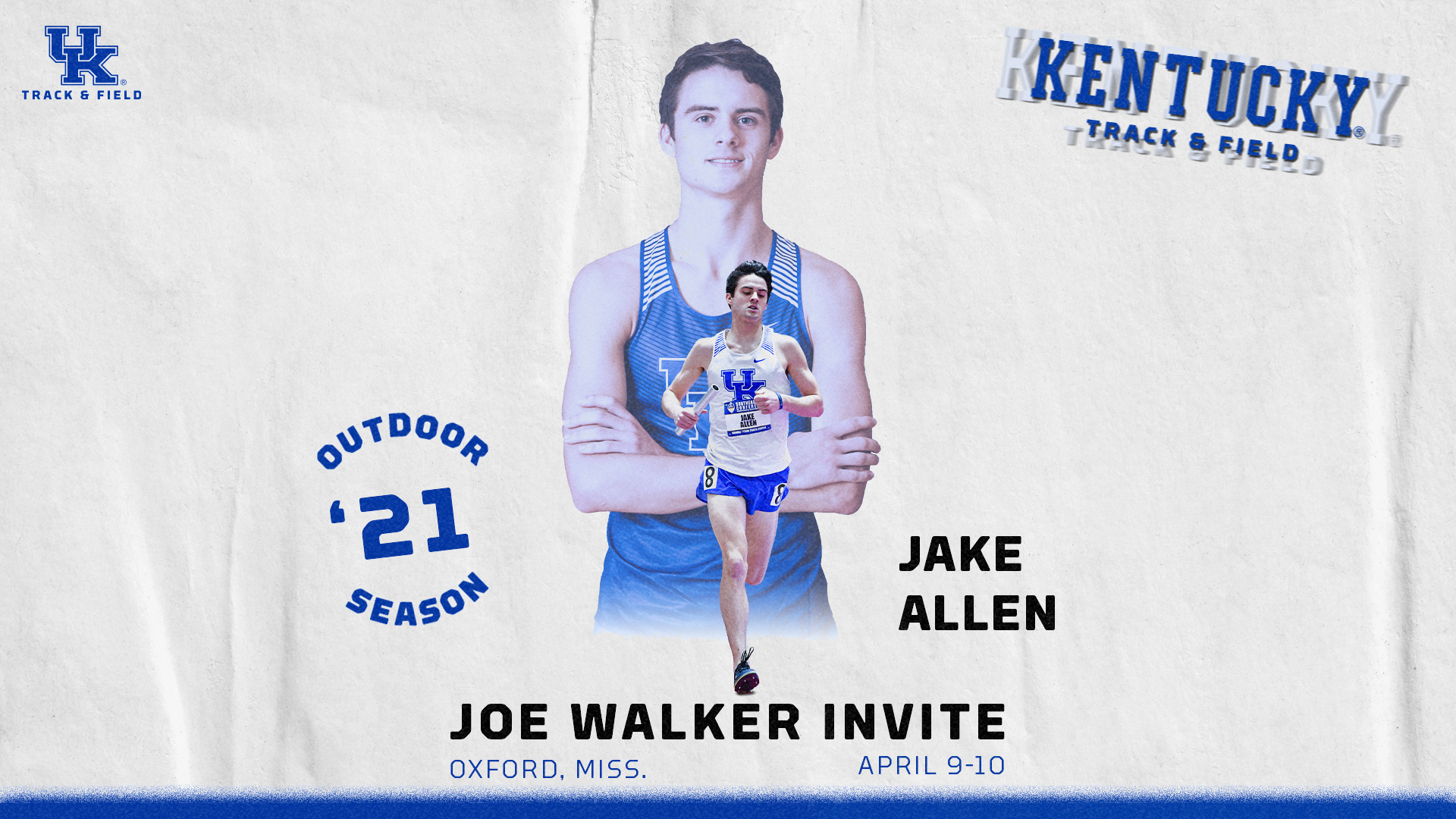 Participating Teams
Rankings are men/women
#12/12 Auburn – 27 entries
Belmont – 46 entries
Bradley – 42 entries
Eastern Kentucky – 5 entries
Furman – 5 entries (1 unattached)
Georgetown – 32 entries
Illinois State – 82 entries
#8/– Iowa State (men only) – 19 entries
#9/10 Kentucky – 26 entries
Lamar (men only) – 7 entries
Lipscomb – 70 entries
Miami (Ohio) – 17 entries
Middle Tennessee – 9 entries
Mississippi Valley State – 49 entries
New Orleans – 17 entries
#–/25 Notre Dame – 40 entries
Oklahoma State – 39 entries
Ole Miss – 110 entries
South Dakota State – 9 entries
Southeastern Louisiana (men only) – 4 entries
Southern Miss (women only) – 2 entries
#23/– Stephen F. Austin – 23 entries
Toledo (women only) – 3 entries
Tulsa – 19 entries
Villanova (men only) – 6 entries
Western Illinois (men only) – 3 entries
Here are the Kentucky athletes scheduled to participate:
Friday, April 9   

Event, times are ET

UK entries 

Men's 200m, 7:40 p.m.

Chris Duffy

Women's 1500m, 8:05 p.m.

Tori Herman

Jenna Schwinghamer

DeAnna Martin

Rachel Boice

Madisyn Peeples

Love Melton

Women's 3000m Steeplechase, 8:45 p.m. 

Perri Bockrath

Men's 1500m, 9 p.m.

Dylan Allen

Brennan Fields

Matthew Thomas

Gabriel Szalay

McLean Griffin

Women's 800m, 9:45 p.m.

Bryanna Lucas

Women's 5000m, 9:55 p.m.

Kaitlyn Lacy

Sophie Carrier

Sarah Michels

Men's 5000m, 10:35 p.m.

Jake Allen

Ethan Kern

Matt Duvall

Shane Williams

Jonah Mitchell

Aaron Withrow
Saturday, April 10 

Event, times are ET 

UK entries 

Women's 400m, 3:50 p.m.

Amber Taylor

Sydney Spillman

Men's 100m, 4:20 p.m.

Chris Duffy
Kentucky's full squad will be back in action April 16-17 at the Tom Jones Memorial Meet at the University of Florida.
Follow along with the Cats on Facebook, Instagram, Twitter and on the web at UKathletics.com.