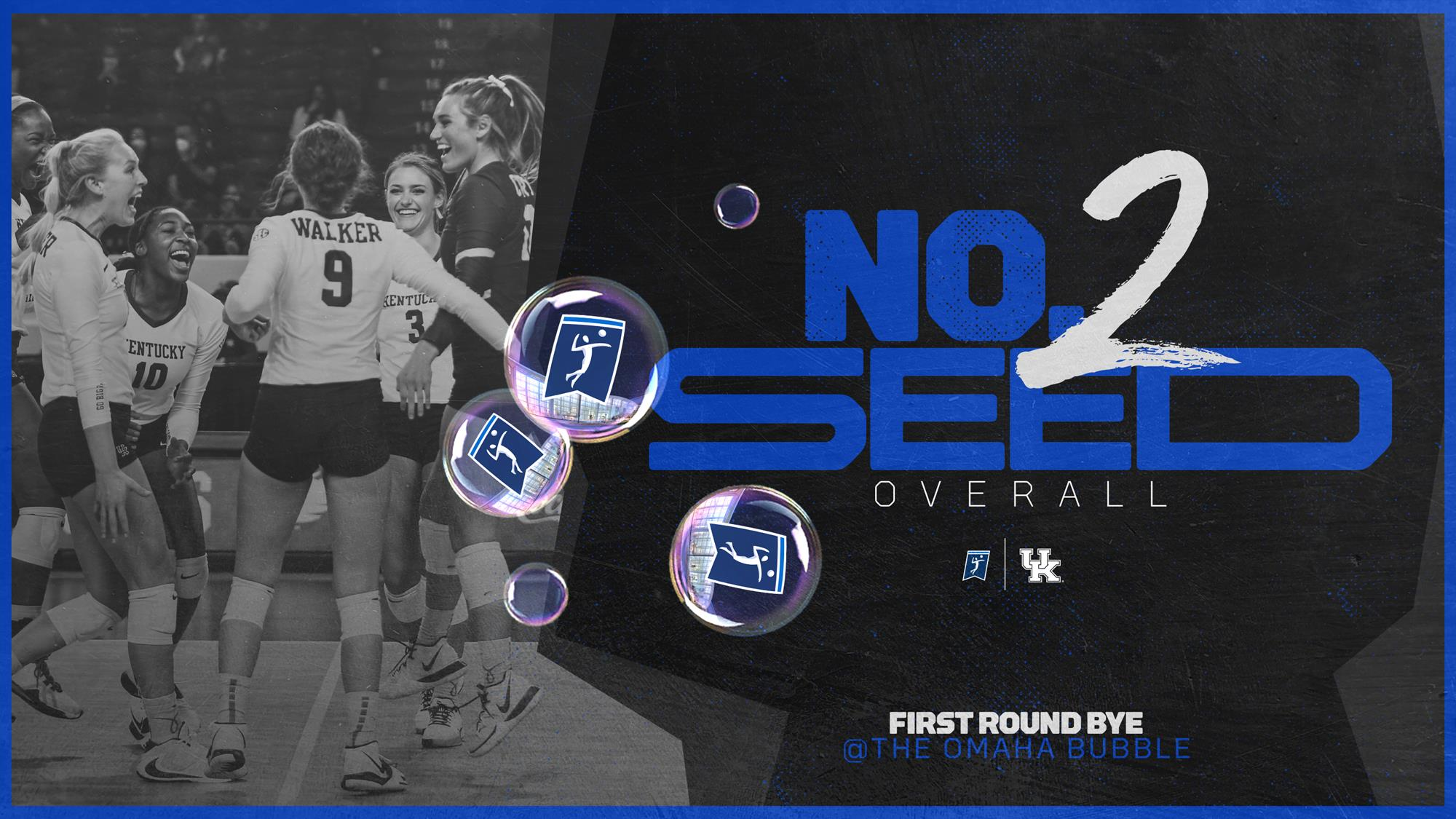 Kentucky Volleyball Earns No. 2 Seed in 2020-21 NCAA Tournament
LEXINGTON, Ky. – The Kentucky Volleyball team earned the No. 2 overall seed in the NCAA Volleyball Tournament, and by doing so, earned a first-round bye for the tournament.
 
The NCAA Tournament has been reduced to 48 teams for 2020-21 and will be bubbled in Omaha, Nebraska.
 
Kentucky will play its first match of the tournament on Thursday, April 15 at 7 p.m. ET against the winner of UNLV vs. Illinois State. The match will be shown on ESPN3 and the ESPN app.
 
Follow along with the Wildcats on Twitter, Facebook and Instagram, and on the web at UKathletics.com.