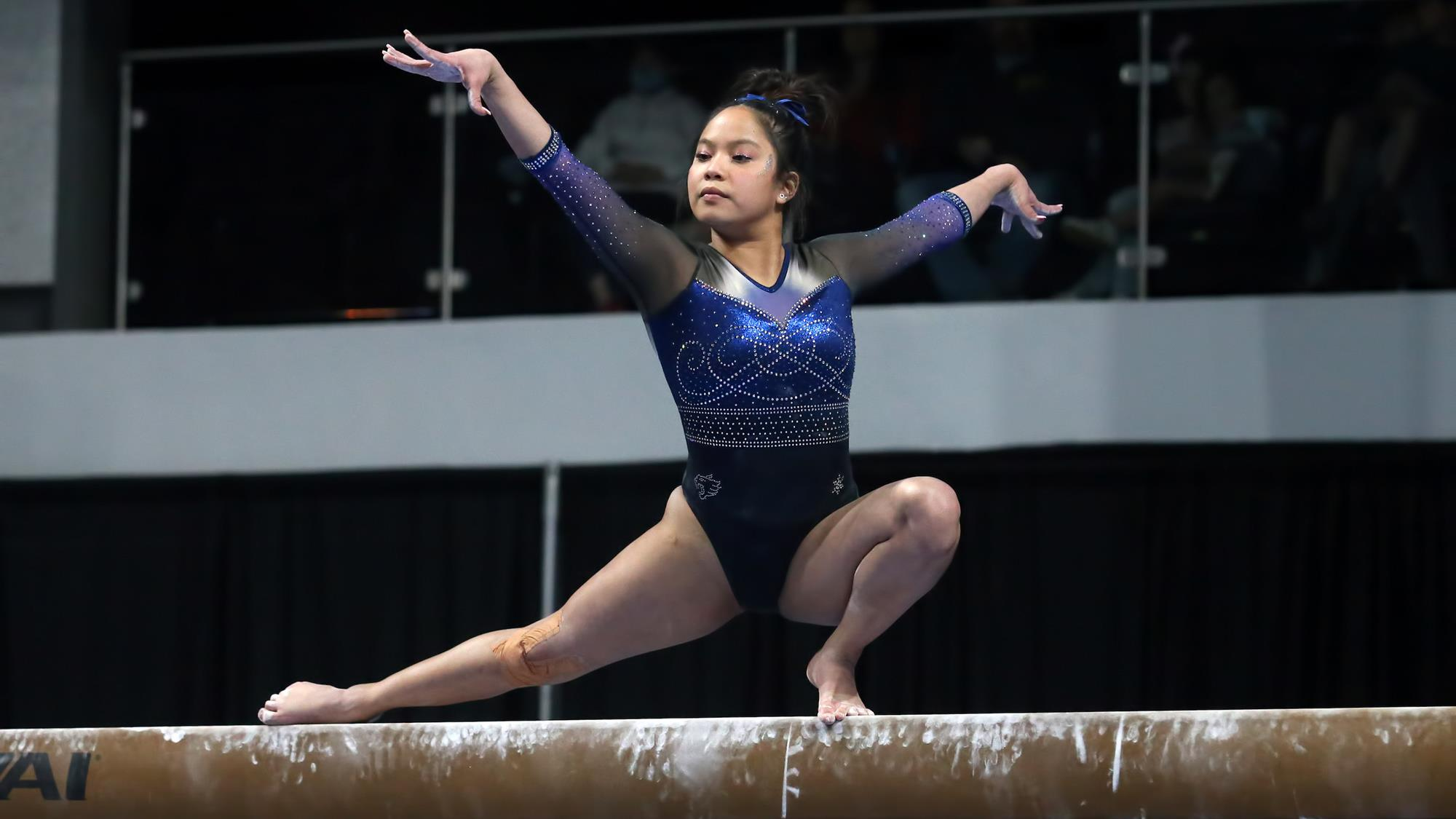 UK Gymnastics to Compete at NCAA Salt Lake City Regional
SALT LAKE CITY – After a top-four finish at the 2021 Southeastern Conference Championships, No. 14 Kentucky is set to resume postseason play in the second round of the NCAA Salt Lake City Regional on Friday at 9 p.m. ET. Decorated Olympians Bart Conner and Kathy Johnson Clarke will be live on the call for ESPN3.
 
Session II of the second round will pit the Wildcats against No. 3 LSU, No. 22 Utah State and No. 34 Arizona, who advanced to Friday's quad meet after its first-round dual meet with No. 30 Temple was canceled due to COVID-19 protocols and contact tracing within the Owls' program.
 
Kentucky is led into Friday by Women's Collegiate Gymnastics Association Regular Season All-American Raena Worley, who earned second-team recognition for her 14th-ranked all-around National Qualifying Score of 39.538.
 
The Cats also picked up five All-SEC honors for their performance at the conference championship. Worley, Josie Angeny, Bailey Bunn, Anna Haigis and Arianna Patterson earned the distinction, while Bunn was also named to the SEC All-Freshman Team.
 
The Salt Lake City Regional is headlined by top-seeded LSU, second-seeded and sixth-ranked host Utah, third-seeded and 11th-ranked Arizona State and fourth-seeded Kentucky. Utah State, Arizona, No. 17 Boise State and No. 21 Southern Utah were placed in the regional based off geographical location.
 
The teams will be joined by individual competitors from No. 42 Washington, No. 45 Northern Illinois, No. 46 George Washington, No. 47 Southeast Missouri and No. 50 Bowling Green—whose teams did not receive an NCAA regional berth.
 
The two highest-scoring teams from each session will advance to Saturday's Salt Lake City Regional final, where two teams will in turn progress to the NCAA Championship semifinals in Fort Worth, Texas.
 
Kentucky will begin Friday on uneven parallel bars, followed by balance beam and floor exercise, then end the night on vault. The Wildcats' best performance of the season came in a 197.100-196.800 head-to-head win over a second-ranked LSU team on Feb. 26. While the Cats finished fourth at the SEC Championships, the Tigers landed in second.
 
For the latest on the Kentucky gymnastics team, follow @UKGymnastics on Twitter, Facebook and Instagram, as well as on the web at UKAthletics.com.