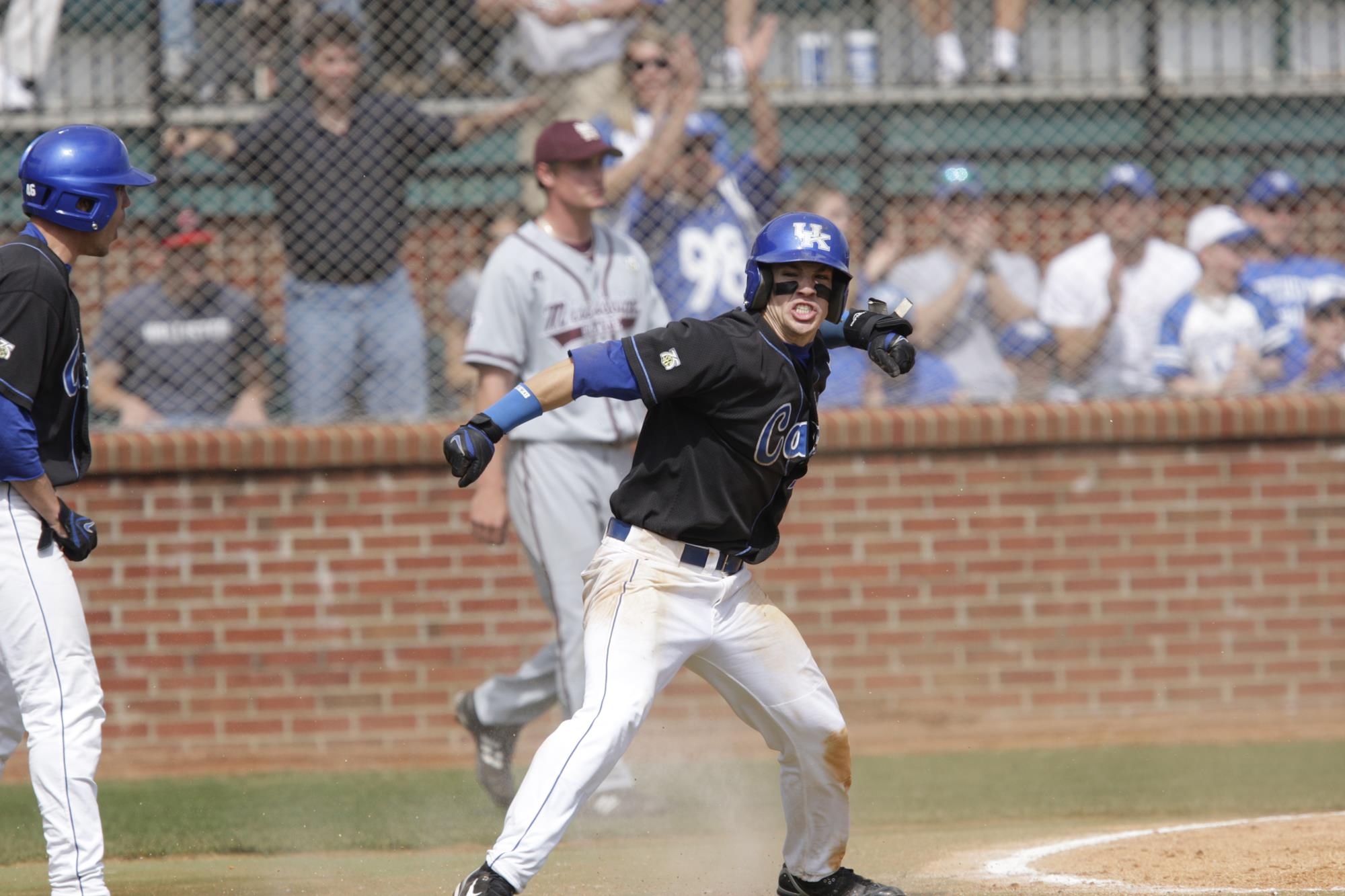 LEXINGTON, Ky. – Former Kentucky baseball All-American Collin Cowgill has been named the manager of the Arkansas Travelers, the Double-A affiliate of the Seattle Mariners, the organization announced this week.
 
Cowgill, who is a member of the UK Athletics Hall of Fame, is trying his hand at coaching for the first time after a 12-year professional career that included six seasons in Major League Baseball. He last played in spring training 2020 with the Mariners before the Covid-19 pandemic canceled the minor league season.
 
The Lexington, Kentucky native was an integral part of the program's first-ever Southeastern Conference championship in 2006 before being named a First-Team All-American in 2008 by the National Collegiate Baseball Writers Association. He's a two-time Academic All-America selection and he ranks among the UK career leaders in runs, home runs, RBI, walks, on-base percentage, sacrifice bunts, sacrifice flies, hit by pitches and stolen bases.
 
Cowgill, 34, was a fifth-round selection by the Arizona Diamondbacks in the 2008 MLB Draft and reached the big leagues in 2011. He also has played for the Oakland Athletics, New York Mets, Los Angeles Angels and Cleveland Indians. He appeared in 317 games over six season and twice made the postseason.