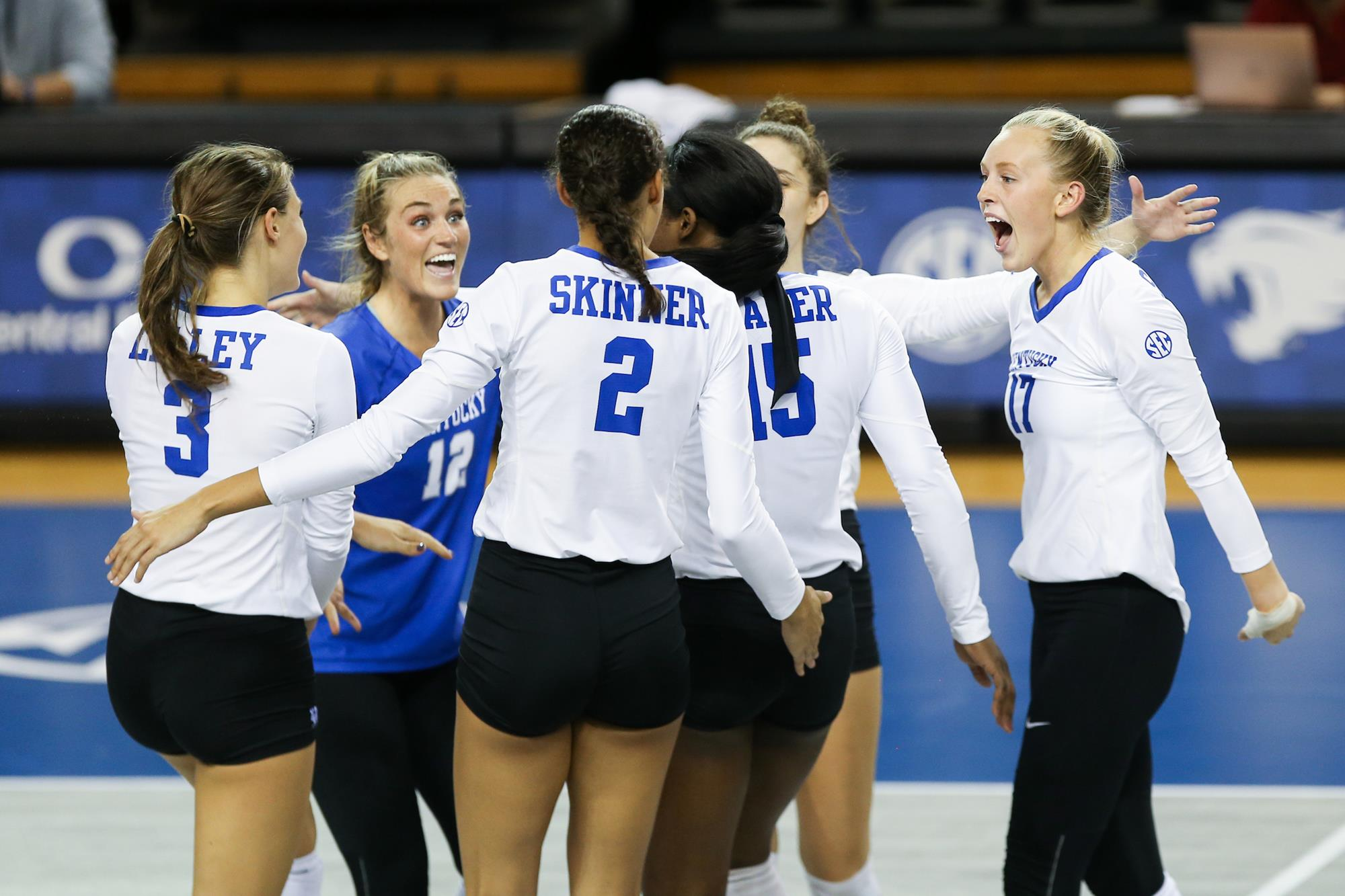 January 28, 2021 - 11:18 AM
No. 4 Kentucky Travels to Arkansas to Resume 2020-21 Season
LEXINGTON, Ky. – The No. 4 Kentucky Volleyball team will pick up after a two-month break on its 2020-21 season Friday and Saturday in Fayetteville, Arkansas as the Wildcats will face the Razorbacks for a two-match series at Barnhill Arena.
 
Friday night's match will be at 6 p.m. ET and shown live on the SEC Network+ and ESPN app with Saturday's match slated for 3:30 p.m. ET and broadcast live on the SEC Network with Eric Frede and Missy Whittemore on the call.
 
Kentucky was the only team to finish the fall season 8-0 in the Southeastern Conference, entering the 16-match spring season with a two-match cushion on the rest of the league. One of the three teams tied for second is Arkansas, who ran off an impressive 6-2 record in the fall.
 
UK leads the all-time series with Arkansas 25-17 and last year swept the Razorbacks in both matches played. UK has won the last 10 meetings between the two sides dating back to November 11, 2012.
 
Follow along with the Wildcats on Twitter, Facebook and Instagram, and on the web at UKathletics.com.