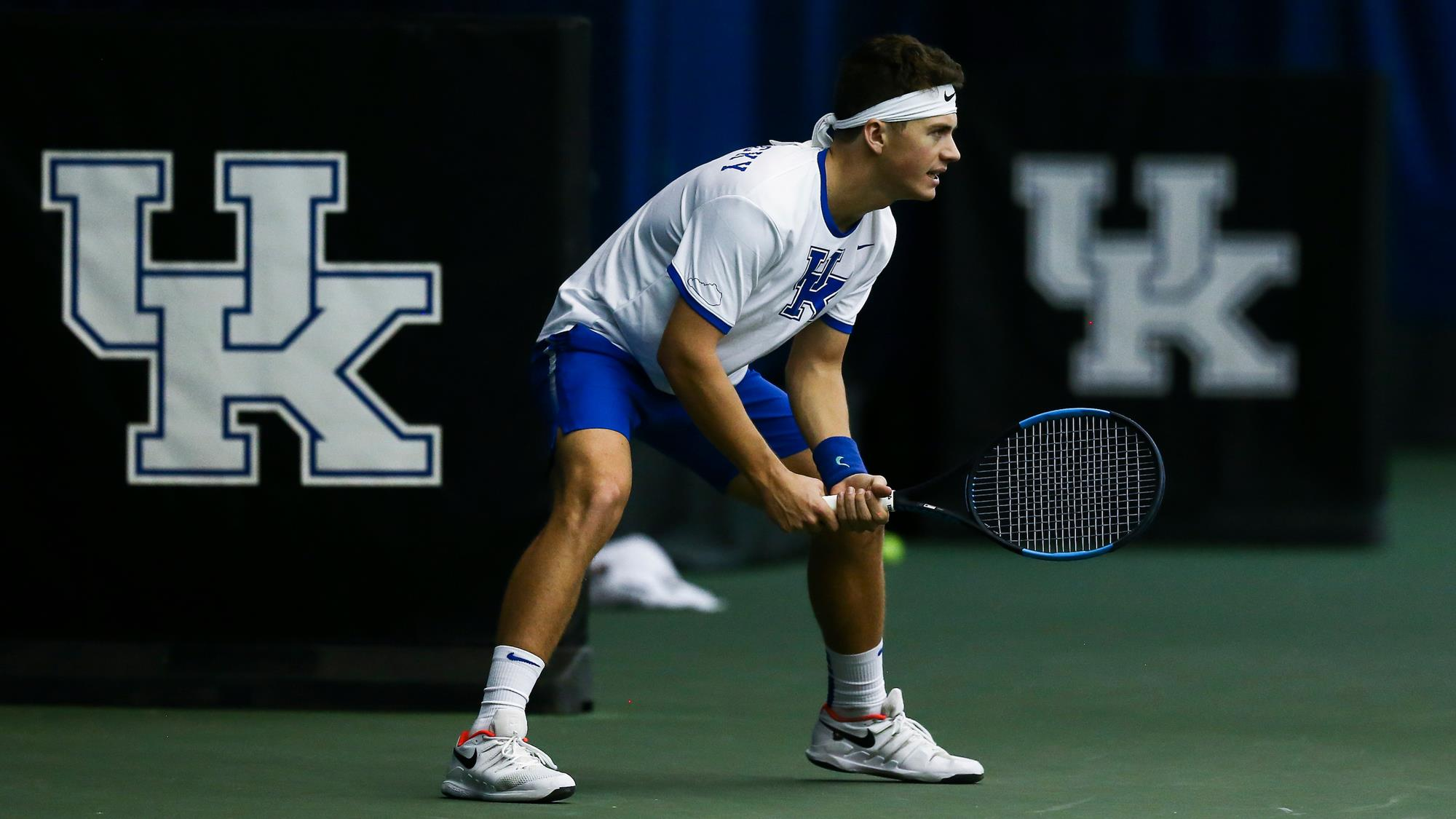 January 22, 2021 - 08:00 AM
No. 25 Kentucky to Open Spring with Three-Match Weekend
LEXINGTON, Ky. – The 25th-ranked Kentucky Wildcats are set to kick off the 2021 spring season with three matches over the course of two days, taking on Illinois State (0-2) in a Saturday doubleheader at 10 a.m. ET and 2 p.m. and ETSU (0-1) on Sunday at 1 p.m.
 
Following a successful slate of tournament competition last fall, Kentucky will move right into spring play with 11 consecutive home matches over a three-week span. The Cats earned 24 combined singles and doubles wins during the fall, including 18 at the Commodore Invitational in Nashville, Tennessee.
 
Kentucky's last taste of dual competition came during a spring 2020 season that was cut short due to the COVID-19 pandemic, wherein the Wildcats produced a 12-5 (3-1 Southeastern Conference) record. At the time the season was canceled, Kentucky was in the midst of a three-match winning streak, beginning with two victories over ranked opponents and ending with two wins on the road.
 
Kentucky returns eight members from its 2019-20 squad, bolstered by the additions of freshmen Joshua Lapadat, Tate Sandman and Yasha Zemel. Lapadat enters the spring as the nation's No. 7 newcomer, as well as the 123rd-ranked singles player overall.
 
Sophomore Liam Draxl leads the returning players with a No. 45 singles ranking, despite not participating in fall competition. Fellow sophomore Alexandre LeBlanc enters his second season on campus as the nation's 114th-ranked singles player.
 
Illinois State opened its spring schedule with back-to-back losses at Notre Dame last Monday. ETSU dropped its only contest in a 7-0 sweep at No. 13 Tennessee last Tuesday.
 
For the latest on the Kentucky men's tennis team, follow @UKMensTennis on Twitter and Facebook, @kentuckymenstennis on Instagram, and on the web at UKAthletics.com.