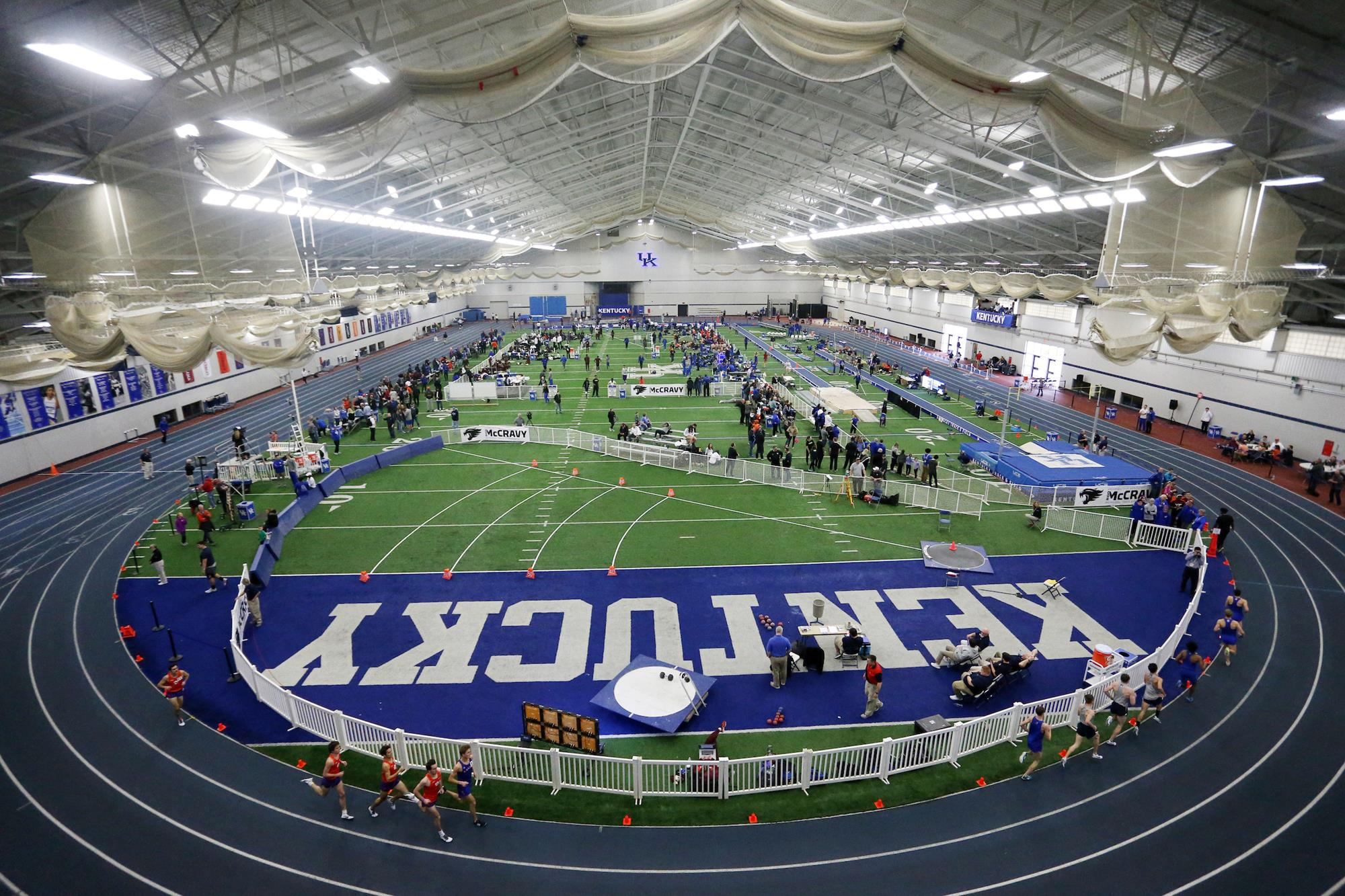 January 14, 2021 - 04:09 PM
Kentucky Track & Field Opens Season with McCravy-Green Invitational
LEXINGTON, Ky. – The Kentucky track and field teams will inaugurate the 2021 indoor season Friday and Saturday by playing host to the Rod McCravy-Jim Green Invitational in the Nutter Field House. Joining the Cats in the five-team field will be area rivals Cincinnati, Eastern Kentucky and Louisville, along with North Carolina A&T. 
The event is the first of a seven-meet indoor schedule that's scheduled to culminate in March with the NCAA Championships in Fayetteville, Arkansas.  Ironically, the Wildcats were in Albuquerque, N.M., last March, when the 2020 NCAA Indoor Championships were canceled because of Covid-19 concerns.
In looking ahead to the current season, the good news is that all eight of the Wildcats who were individual qualifiers for last year's national championships return for 2021.  On the women's side, Celera Barnes was set to compete in the 60-meter dash in Albuquerque; Ellen Ekholm in the high jump; Alexis Holmes and Megan Moss in the 400m; and Abby Steiner in the 60- and 200m dashes.  Wildcat men who had qualified for nationals include Langston Jackson in the 60- and 200m dashes; Matt Peare in the pole vault; and Josh Sobota in the shot put. 
The event is named in honor of two former Kentucky track athletes.  Jim Green was the first African-American student-athlete in the Southeastern Conference to win NCAA and Southeastern Conference championships.  He won eight SEC individual events and three individual NCAA titles. Rod McCravy, who had established himself as a leader with great respect and care for others, died in 1987 at the age of 19.
Live results will be available at https://live.pttiming.com/?mid=2116
Due to the ongoing COVID-19 pandemic, in order the create the safest possible meet experience, only essential personnel will be permitted inside Nutter Field House.
Those permitted inside the facility include student-athletes, coaches and support personnel; meet officials and Kentucky staff as well as public safety officials and media.
Follow along with the Cats on Facebook, Instagram, Twitter and on the web at UKathletics.com.