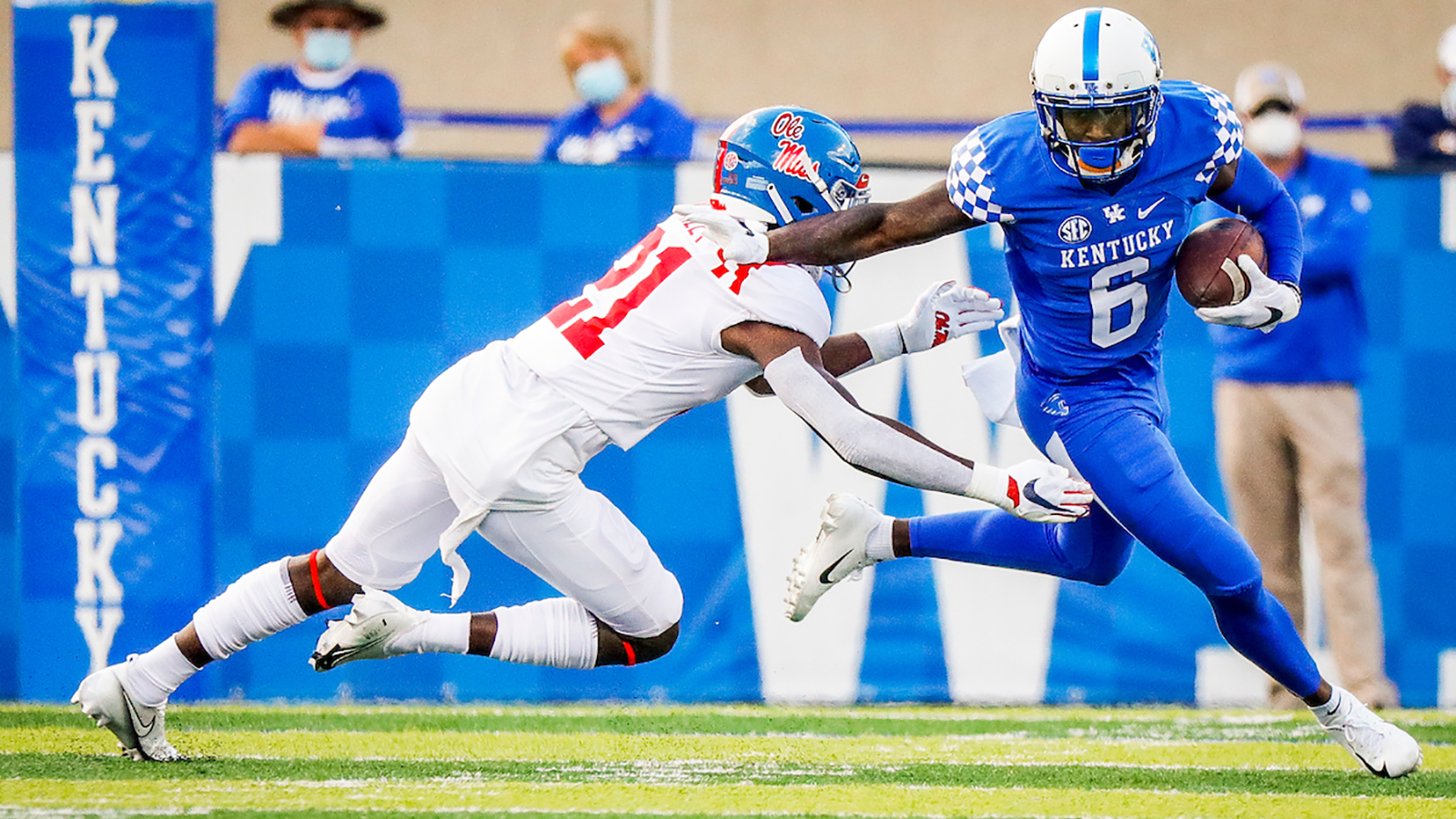 As the college football bowl season progresses, there have been teams opting out and others that have been forced cancel their appearances due to COVID-19 restrictions.
Kentucky does not fall into either of those categories. In fact, head coach Mark Stoops has his entire team ready to go.
"We're 100 percent clear at this point," Stoops said. "We have everybody back now, 100 percent."
Stoops met with his team immediately after the season and the Cats voted on whether to play in a bowl game or not. Stoops was happy with how the vote turned out.
"I was pleased. For the program, for the coaches, it's easy to want to do those things," Stoops said. "But I would not do that at the expense of our players' mental health. I was not going to influence them to do that. (The season) was a challenge and they were spent. So, I was pleased with the result of the vote. They know I'm going to try to take care of them. I'm glad we're going and I think it's the right decision."
Stoops thinks his team's mindset is good as they go into game week and prepare to face N.C. State on Saturday in the TaxSlayer Gator Bowl.
"We got some good practices in prior to our Christmas break," Stoops said. "It's kind of nice that we can have a normal week."
The Cats have faced a number of challenges this season. From dealing with the COVID-19 protocols to missing linebacker Chris Oats as he continues to deal with a health challenge, to the death of offensive line coach John Schlarman, this year's Kentucky team has been through a lot. Stoops and his staff have been challenged with having to deal with all of that and keeping the team ready to play. How did they do it?
"The culture of your team, the challenge that we have of keeping joy within this season during such a stressful and challenging year," Stoops said. "I do feel like our team has healed some. I know that helps in our preparation. We feel better, we feel stronger."
As for the game itself, Stoops knows what his team needs to look like in order to win on Saturday.
"When we play together, offensively, you talk about balance," Stoops said. "And defensively, it comes down to that attitude and that mentality. But when our team is mentally focused and ready to play, when we're dialed in and we're sharp mentally, good things are going to happen."
This year's Gator Bowl will be a bowl experience unlike any other for the Cats. Rather than spending a lot of time in Jacksonville, the Cats will travel on Thursday and play on Saturday. It will end up being more like a regular road trip for the team.
"It's not a normal bowl experience. It's an away game," Stoops said. "I'm excited because the team's excited. I'm happy for them. Now it's time, let's go win the game. We want to get better, we want to improve and we want to win."
With everything that this team has overcome this season, winning a bowl game would be a fitting ending to a very challenging season.