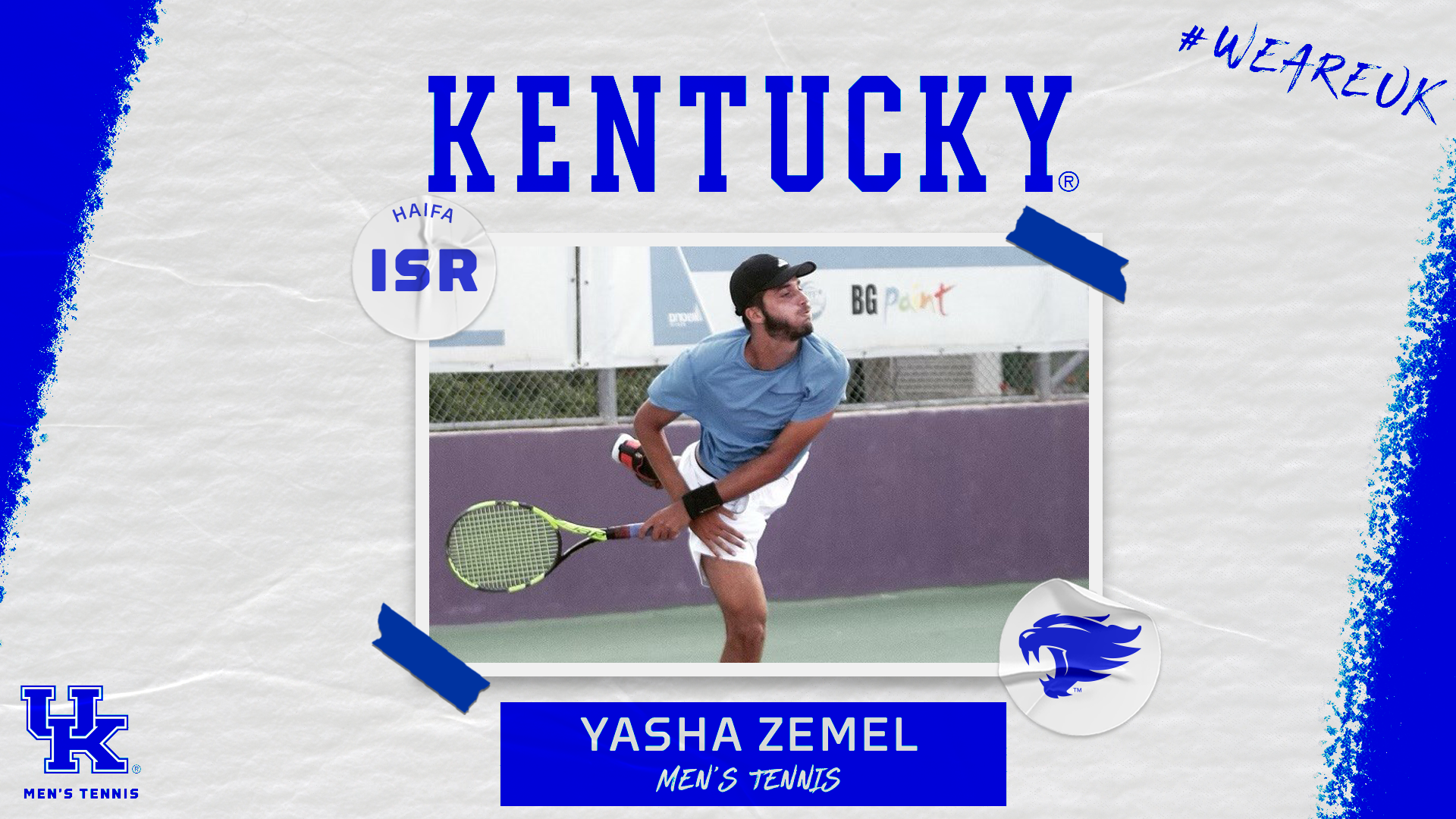 December 21, 2020 - 12:48 PM
UK Men's Tennis Signs Yasha Zemel
LEXINGTON, Ky. – The University of Kentucky men's tennis program further bolstered its roster with the addition of Yasha Zemel, as announced by head coach Cedric Kauffmann on Monday.
 
Following the Wildcats' successful fall campaign, Zemel will join his new teammates in Lexington for dual-match competition in spring 2021.
 
"I'm really excited about Yasha joining our team," said Kauffmann. "He's a mature person and an experienced player. He will fit right in and contribute right away. I can't wait to have him on campus."
Zemel comes to UK from Haifa, Israel, making him the 10th international student-athlete on the Wildcats' 11-man roster. The left-hander has been ranked as high No. 1,044 in singles and 1,042 in doubles by the Association of Tennis Professionals.
 
Zemel's career highlights include a doubles championship alongside Shahar Elbaz at the 2018 Israel F11 in Kiryat Shmona and a Universal Tennis Rating high of 13.6, as well as three quarterfinal appearances in International Tennis Federation Futures singles play and an Israeli junior national championship.
 
"I'm really excited to join Kentucky," Zemel said. "The team is very competitive, and the coaches are of the highest level. I think we are capable of achieving great results this season, and I'm really looking forward to competing with the team."
 
For the latest on the Kentucky men's tennis team, follow @UKMensTennis on Twitter and Facebook, @kentuckymenstennis on Instagram, and on the web at UKAthletics.com.