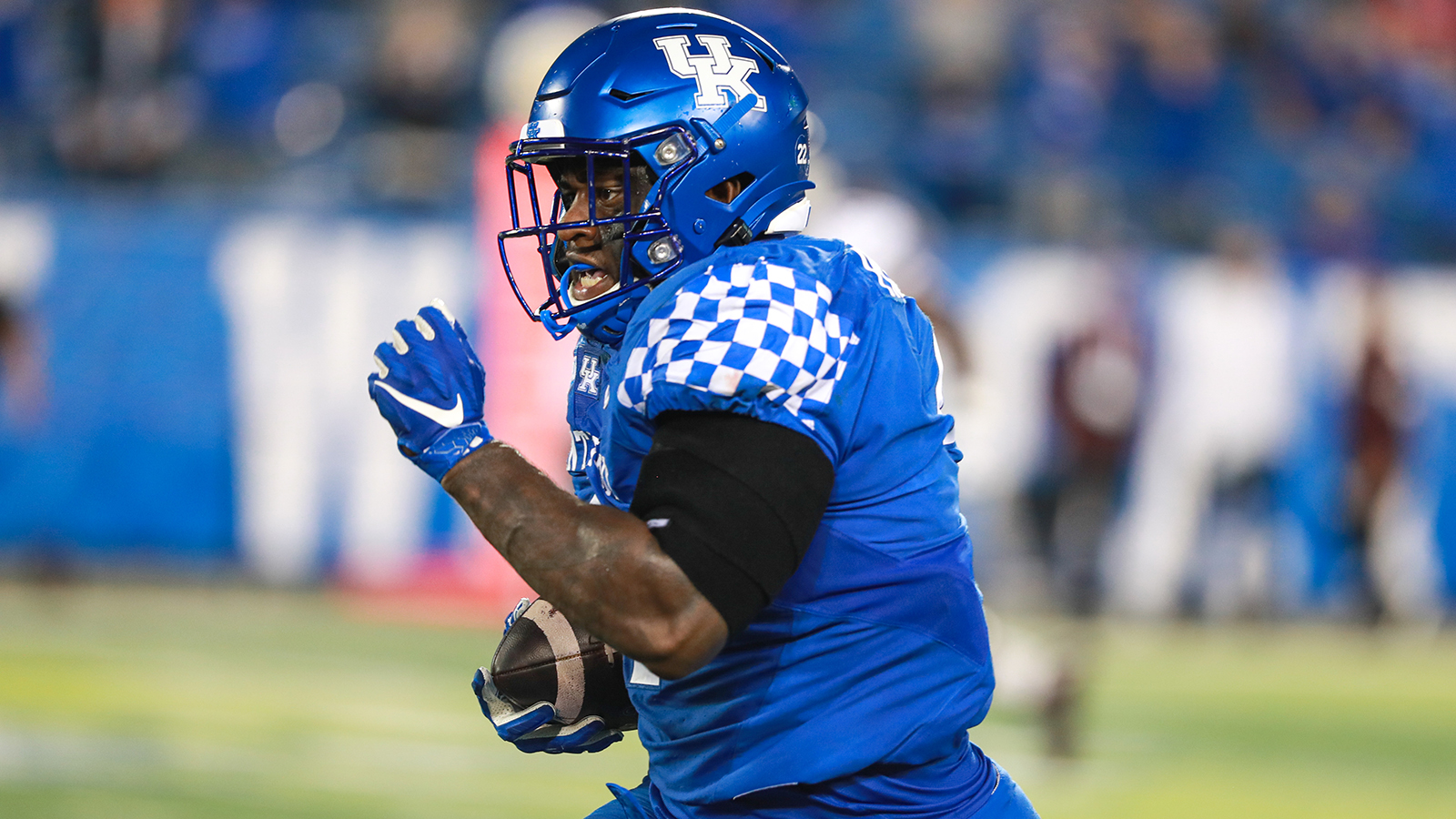 The Kentucky football program has experienced a lot of success under head coach Mark Stoops. That point was reinforced on Sunday when the Wildcats accepted a bid to play in the TaxSlayer Gator Bowl.
Again.
Yes, the Kentucky program, which has played in a total of 19 bowls ever, is now to the point where they are accepting bids to bowls where they have played before. The Gator Bowl bid this season marks the fifth consecutive postseason appearance for Stoops and his Cats.
"I'm very proud, very proud. Very proud of the past and current coaches and past and current players," Stoops said. "They've invested a lot in this program and I do feel like we've come a long way. We have a ways to go still and we embrace that challenge but I always try to stay in the moment."
Kentucky played in the Gator Bowl in 2016, falling to Georgia Tech 33-18. Stoops remembers the experience as well as the result.
"We had a really good experience the last time we were there with the exception of the outcome of the game," Stoops said. "We hope to play better this go around."
For the fifth-year seniors, it will be their second trip to Jacksonville, something that is not lost on Stoops or the players.
"Landon (Young) and I were talking about that at our team function, starting it there and then ending it there for him," Stoops said. "Hopefully we will play better. You always remember the outcome in those games so you know we want it to be a real positive experience for our players but every time we compete we want to do things right and look right and play good so there will be a balance there with our players enjoying themselves and being rewarded but also being prepared to play the game."
Senior guard Luke Fortner is looking forward to another opportunity in the Gator Bowl.
"It's really cool to come full circle and finish where I started out," Fortner said. "All that I remember is we lost. We got beat by Georgia Tech. It was a fun week to experience but what I found is that bowl games are a lot more fun when you win. I think especially with Covid we probably will not spend as much time down there and it's going to be our No. 1 priority to win the game this year. I think winning in the Gator Bowl when the first time in the Gator Bowl we lost would be perfect way to finish it out."
As for the team, Stoops said that all of the Cats are back and ready to participate in the bowl game.
"We're good. We've been practicing and we just had a team function here today where we took the whole team for an outing to play some games and eat some pizza and wings and have some fun for a couple hours," Stoops said. "But we've had two good practices the past two days. We're at 100 percent so the guys are all back and out there practicing and working hard and having some fun."
Junior defensive end Josh Paschal thinks the team is refreshed and looking forward to the Gator Bowl.
"It's been pretty good. Everybody's back in town," Paschal said. "Everybody is ready to just get back out there. We got a week or so to go home and for everybody just to rejuvenate. The energy is high. We're just ready to get to the bowl game and get ready to play."
The Cats hope that the renewed energy and past bowl experience can help them have a better result in their second trip to the Gator Bowl.