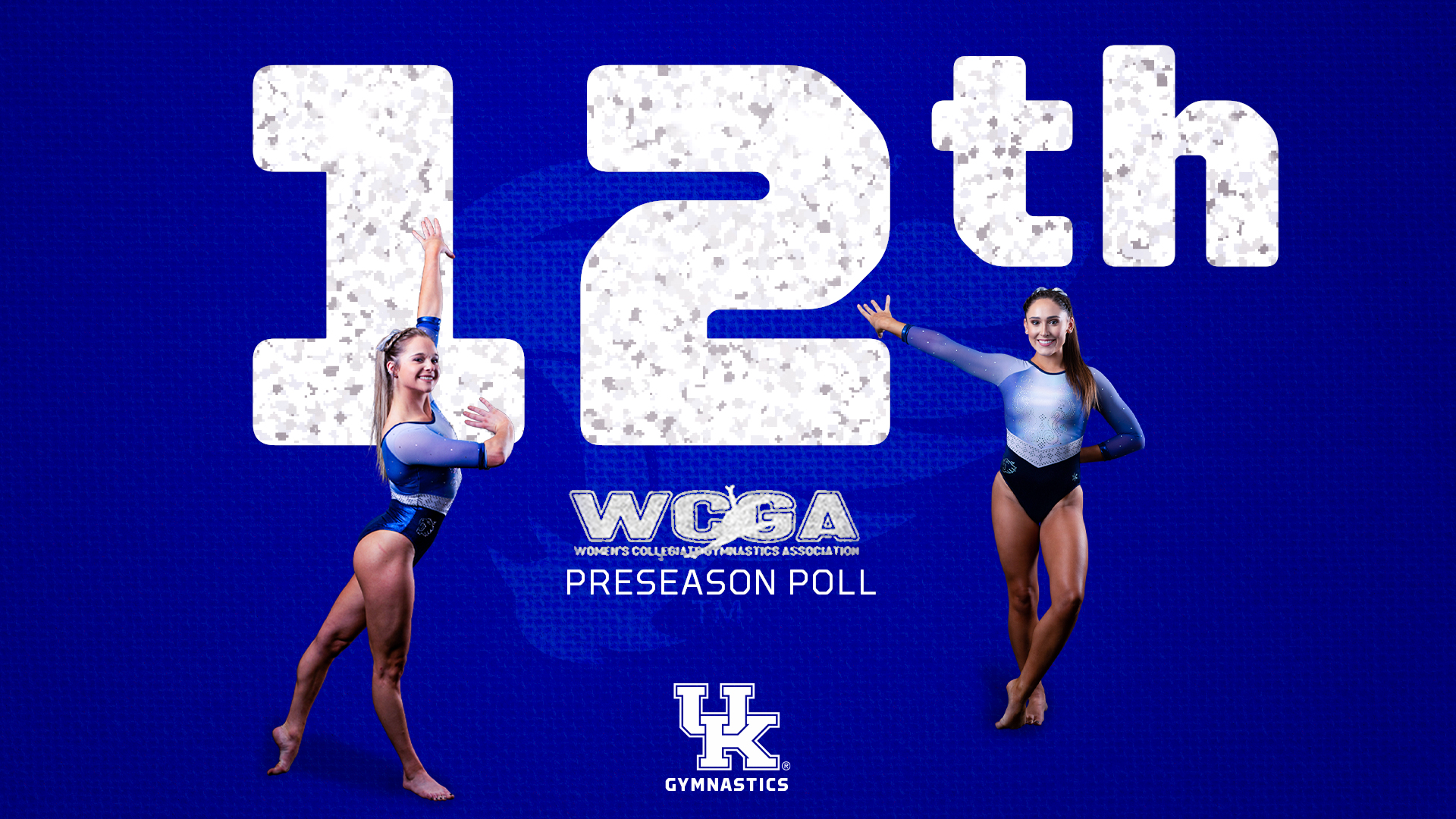 December 17, 2020 - 02:52 PM
Cats Voted No. 12 in 2021 WCGA Preseason Poll
LEXINGTON, Ky. – The Kentucky Wildcats gymnastics team will enter the 2021 season ranked No. 12 in the nation, as announced by the Women's Collegiate Gymnastics Association in its annual preseason poll on Thursday.
Head coach Tim Garrison has guided Kentucky to an appearance in the WCGA preseason poll during each year of his decade-long tenure, including back-to-back top-10 placements in 2018 and 2019. The Wildcats were tabbed 12th at the start of 2020, ultimately landing at No. 13 in the final standings of a season cut short by the COVID-19 pandemic.
With each member of the Southeastern Conference falling among the preseason's top 16—including two teams in the top three—Kentucky is set to face a nationally ranked foe in each installment of a unique eight-meet conference-only schedule.
Kentucky is slated for home tilts versus No. 14 Auburn (Jan. 15), No. 6 Alabama (Jan. 29), No. 15 Arkansas (Feb. 12) and No. 3 LSU (Feb. 26). The Cats will face the Crimson Tide (Jan. 8), No. 16 Missouri (Jan. 22), No. 1 Florida (Feb. 19) and No. 10 Georgia (March 10) on the road.
UK Athletics is offering fan cutouts, which may feature an image of a person or pet, to be placed inside Memorial Coliseum on the day of each home meet. At this point, the anticipated attendance for this season is up to 15% of normal arena capacity and tickets will be sold on a single-meet basis only. All plans are subject to change based on evolving information, as well as local, state and national public health developments.
For the latest on the Kentucky gymnastics team, follow @UKGymnastics on Twitter, Facebook and Instagram, as well as on the web at UKAthletics.com.