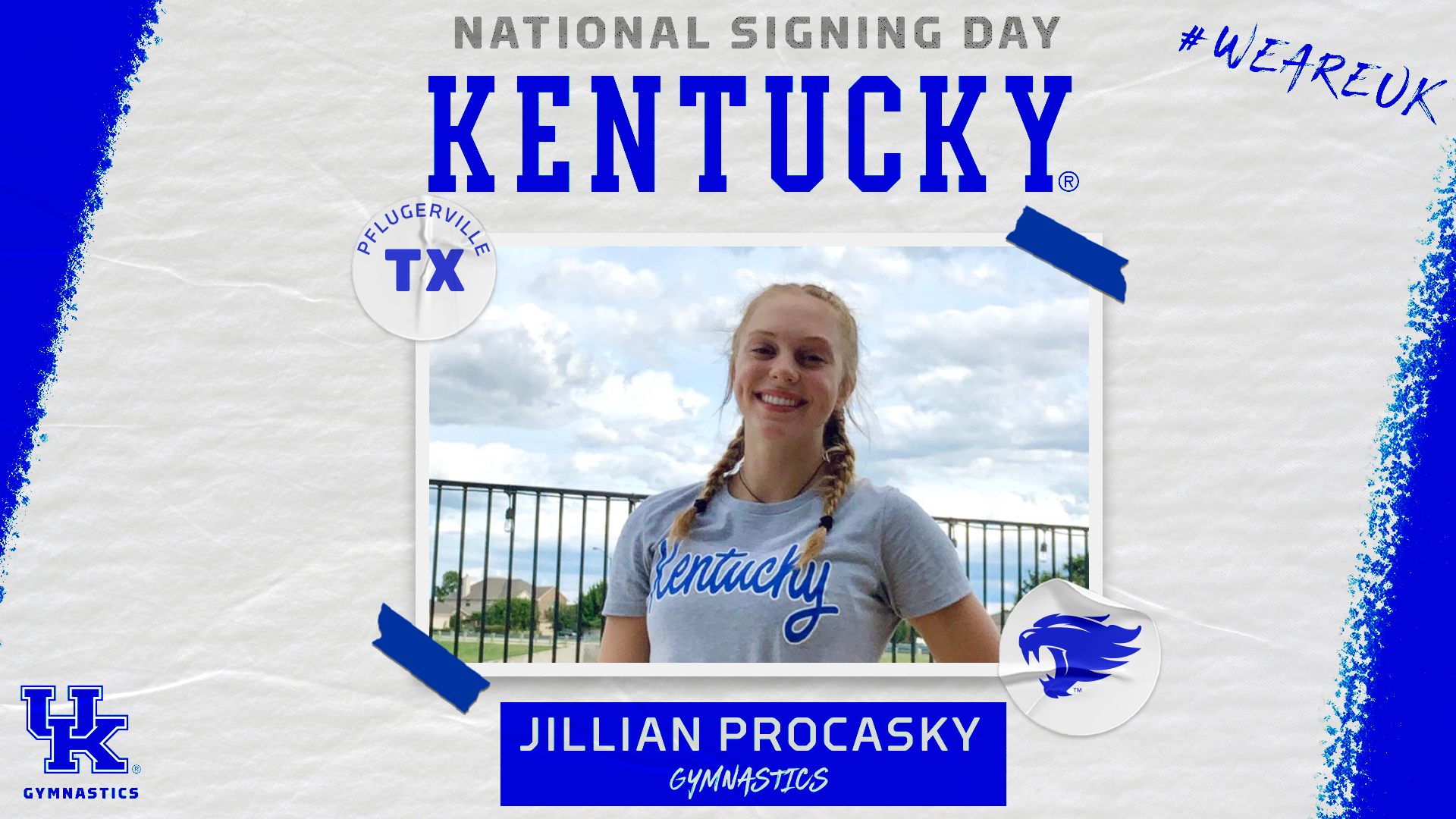 November 11, 2020 - 05:47 PM
UK Gymnastics Signs Jillian Procasky
LEXINGTON, Ky. – The University of Kentucky gymnastics team signed Jillian Procasky to a National Letter of Intent on Wednesday.
 
The Pflugerville, Texas, native will begin her collegiate career in the 2022 season.
 
A senior at Texas Connections Academy, Procasky has spent the last 10 years competing at Capital Gymnastics in Cedar Park under coaches Zach Crumpton and Ira Vernaya. Procasky is set to continue at Level 10—the highest classification in the USA Gymnastics Junior Olympics Program—for a sixth consecutive season with two JO Nationals appearances under her belt, including a first-place finish on balance beam in 2019.
 
Procasky's 2020 campaign was highlighted by an appearance at the Nastia Liukin Cup in Milwaukee.
 
For the latest on the Kentucky gymnastics team, follow @UKGymnastics on Twitter, Facebook and Instagram, as well as on the web at UKAthletics.com.