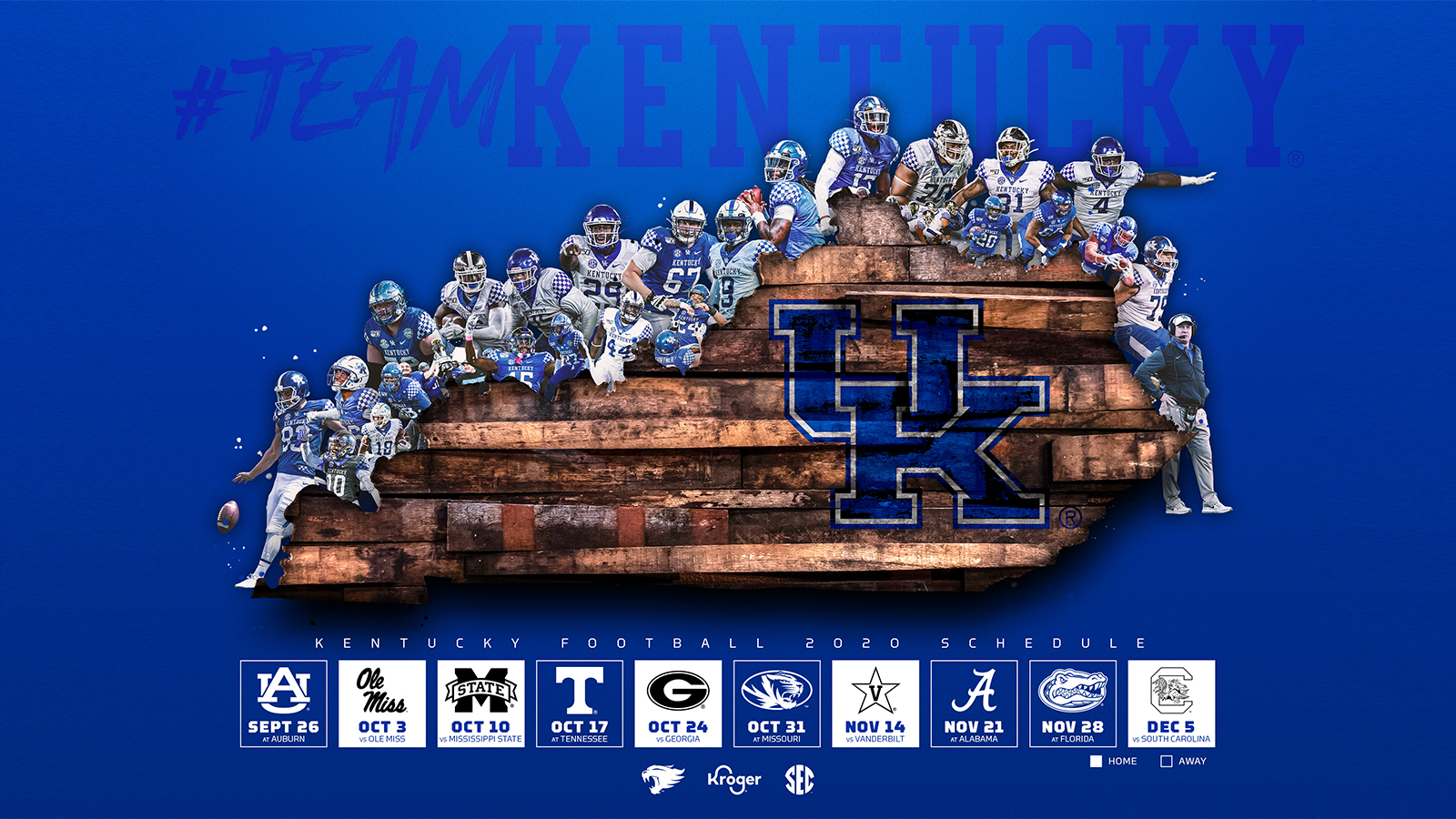 LEXINGTON, Ky. – Kentucky Athletics unveiled two new posters, including the 2020 UK Football schedule poster, presented by Kroger, ahead of the 2020 season. The posters will be exclusively available at area Kroger locations beginning Saturday morning.
 
Due to the ongoing COVID-19 pandemic causing the partial closure of UK Athletics Administration offices, Kroger locations are the only distribution sources for posters at this time.
The UK Football schedule poster features student-athletes and Head Coach Mark Stoops around a reclaimed wood cutout of the state of Kentucky.
 
Twenty-four Wildcats are featured on this year's football poster, which will first be distributed at area Kroger locations starting Sept. 5 at 8 a.m. The all-teams poster features members of all the programs UK Athletics sponsors.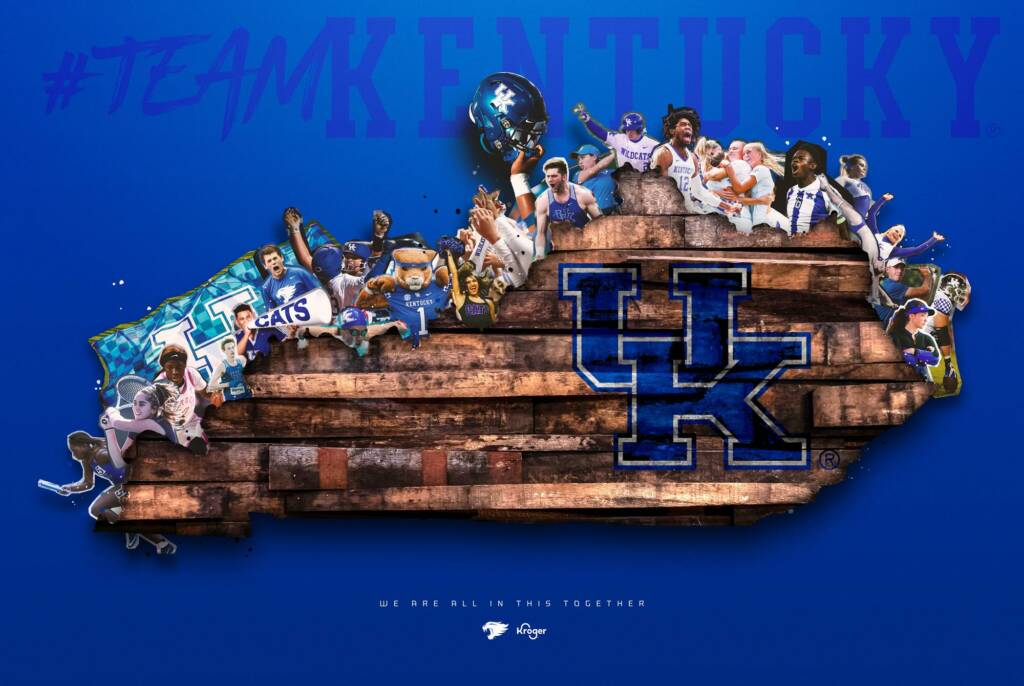 LIST OF ALL KROGER LOCATIONS DISTRIBUTING POSTERS (PDF)
The poster themes evoke visuals of Kentucky coming together in a trying time while highlighting some of the expected standout members of the 2020 Kentucky teams.
 
The football poster is headlined by quarterback Terry Wilson; the famed Big Blue Wall offensive line made up of returning starters Drake Jackson, Landon Young, Darian Kinnard, and Luke Fortner; Ray Guy Award-winning punter Max Duffy; and wide receiver Josh Ali, who caught the Belk Bowl-winning touchdown pass. Defensive standouts like defensive end Josh Paschal, outside linebacker Jamar "Boogie" Watson, nose guard Quinton Bohanna, linebacker De'Andre Square, safety Yusuf Corker and defensive backs Brandin Echols and Davonte Robinson also feature prominently on the poster.
 
Running backs AJ Rose, Kavosiey Smoke and Chris Rodriguez Jr., tight ends Justin Rigg and Keaton Upshaw, offensive lineman Naasir Watkins and wide receiver Clevan Thomas Jr. plus ILB Jamin Davis, OLB Jordan Wright and DB Cedrick Dort Jr., also appear.
 
UK will open its season on Sept. 26 when the Wildcats travel to play Auburn. Kentucky's home opener will be the following Saturday, Oct. 3, as the Cats host Ole Miss at Kroger Field.
 
In all, the Wildcats will host five games and have five road games, as the Southeastern Conference plays a 10-game, conference-only schedule this season due to restrictions relating to the ongoing COVID-19 pandemic.
 
With the release of the 2020 UK football schedule, UK Athletics notes that stadium capacity will be greatly reduced due to local and state restrictions related to public health. Information about stadium capacity, ticketing, parking, tailgating and safety protocols will be released as it becomes available. That information will also be subject to change, due to state and local government and university regulations.