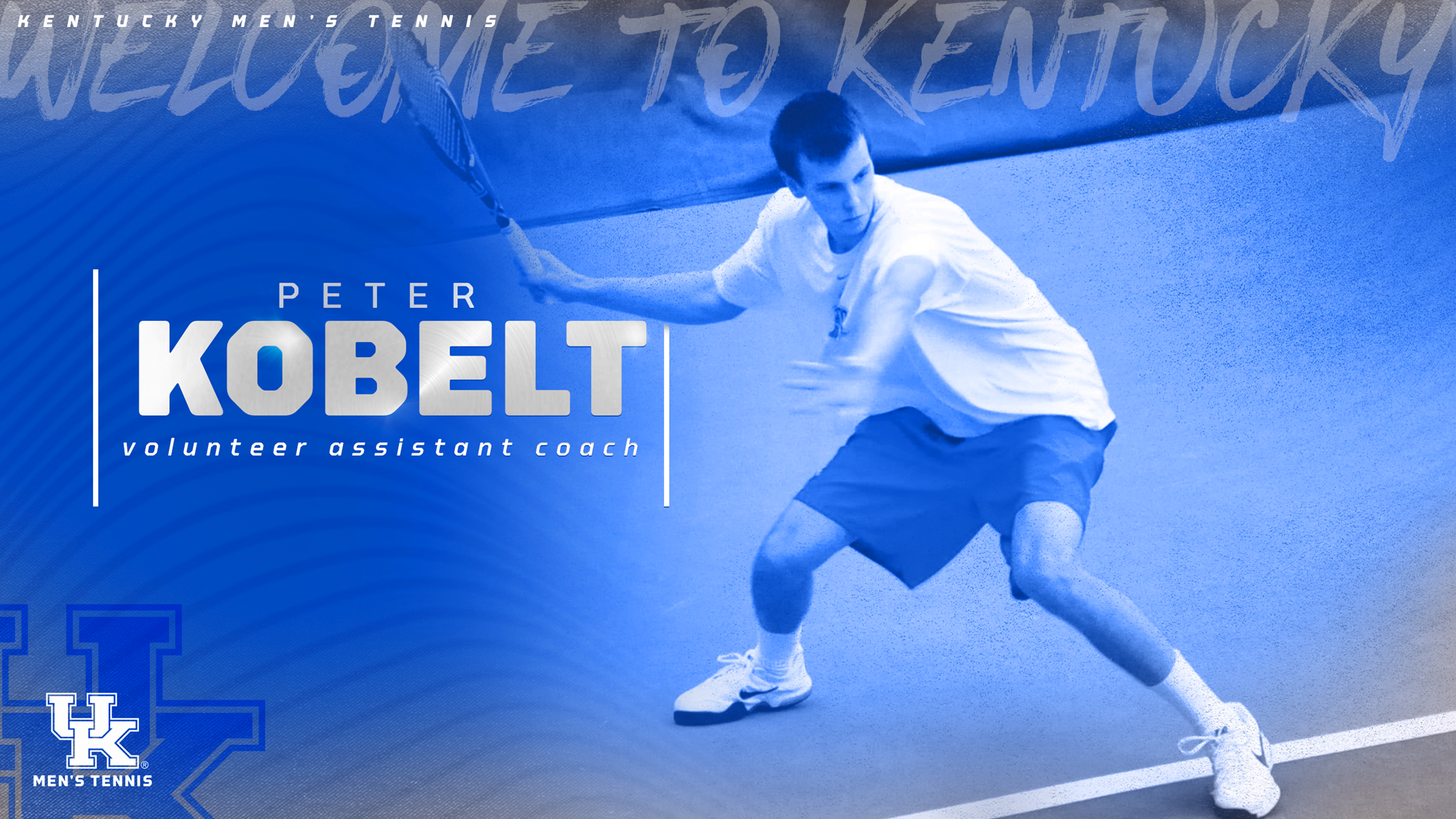 August 19, 2020 - 11:15 AM
Peter Kobelt Joins UK Men's Tennis Coaching Staff
LEXINGTON, Ky. – The winningest doubles player in the history of Ohio State men's tennis is set to begin his coaching career at the University of Kentucky. Peter Kobelt will join the Wildcats as a volunteer assistant, as announced by UK head coach Cedric Kauffmann on Wednesday.
 
"Peter is the best volunteer assistant in the country," said Kauffmann. "He will be with us only one year and recruited very highly next summer. He brings a ton of experience to our team and will help our boys tremendously. He will work tirelessly at Kentucky for us to get to the top of college tennis."
 
A 6-foot-7 native of New Albany, Ohio, Kobelt was a letter winner for the Buckeyes from 2011 to 2014. His 139-30 (.822) doubles record is the best in program history, spearheaded by a tie for the program's most single-season doubles wins (44) in his final crusade.
 
It was during that same 2014 season that Kobelt's furthest NCAA Championship run culminated in a three-set loss alongside Kevin Metka in the tournament's final doubles matchup.
 
Peaking as the nation's No. 1 singles player and No. 2 doubles competitor while in college, Kobelt was a three-time Intercollegiate Tennis Association All-American, three-time All-Big Ten selection, five-time ITA Midwest Regional champion, ITA Midwest Region Senior Player of the Year and Academic All-Big Ten honoree.
 
"I am really looking forward to working alongside Cedric and (UK assistant Matthew Gordon) this year," Kobelt said. "They've put together a great team, and I hope that I can come in and help the program continue to grow and succeed. We certainly have some big goals."
 
Following his storied career at Ohio State, Kobelt embarked on a professional campaign that climaxed with a No. 332 singles ranking and No. 378 doubles ranking on the ATP Tour. He won seven events in doubles play and four in singles, while earning an opportunity to practice alongside the 2016 U.S. Davis Cup team in Melbourne, Australia.
 
For the latest on the Kentucky men's tennis team, follow @UKMensTennis on Twitter and Facebook, @kentuckymenstennis on Instagram, and on the web at UKAthletics.com.