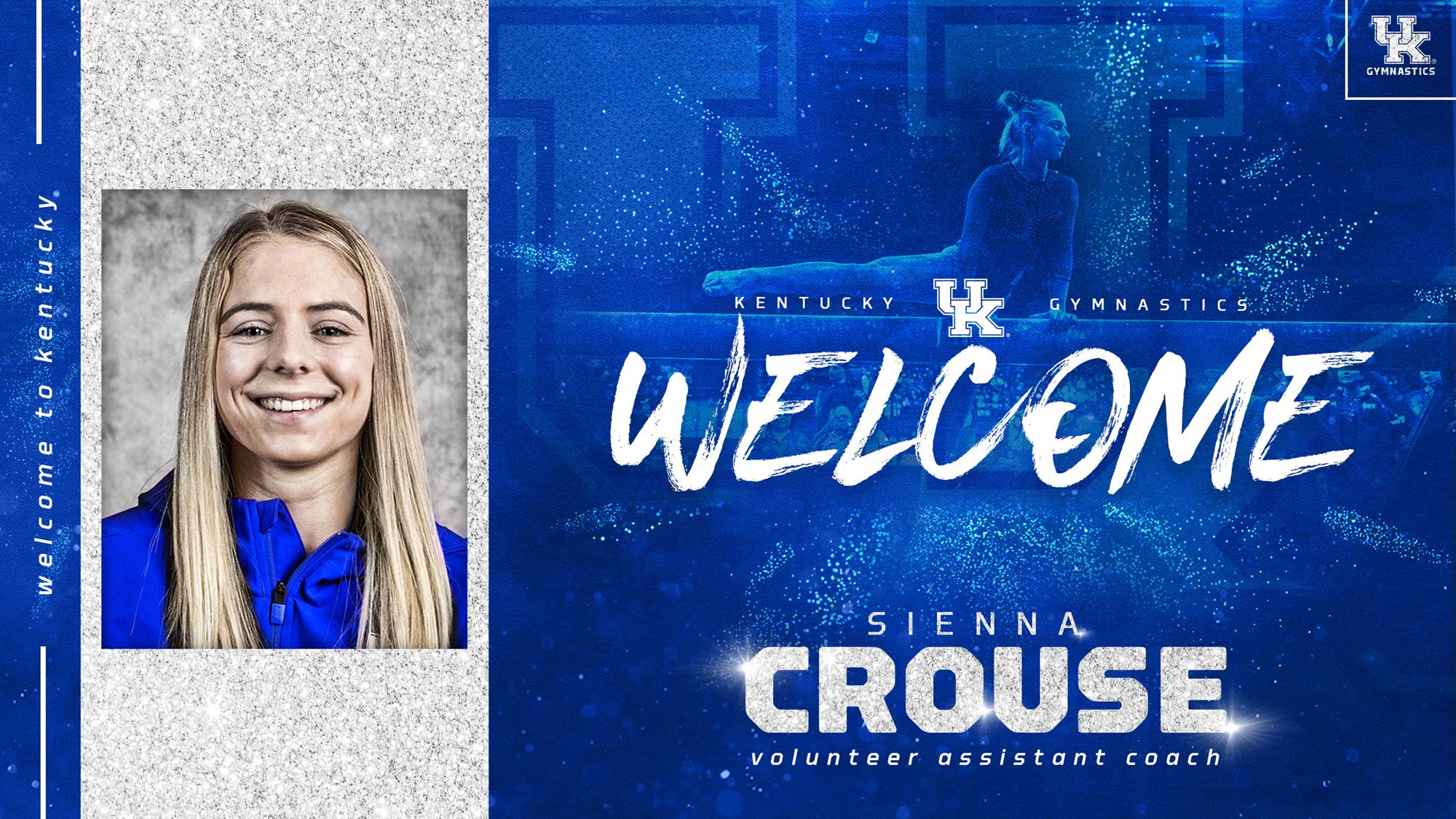 Sienna Crouse Named UK Gymnastics Volunteer Assistant Coach
LEXINGTON, Ky. – The Kentucky gymnastics team welcomed decorated former Nebraska gymnast Sienna Crouse to its staff as a volunteer assistant coach on Friday.
 
"Sienna brings a personal history of academic and athletic excellence to our program," said UK head coach Tim Garrison. "She knows the level of commitment required to be successful in both areas, and I'm confident she will have a positive impact on our team. We are excited to add her to our staff this season."
 
Crouse graduated from the University of Nebraska–Lincoln with a degree in business management in 2019. On the competition floor, she was a six-time Women's Collegiate Gymnastics Association All-American, three-time All-Big Ten selection and three-time Big Ten All-Championship honoree with the Cornhuskers.
 
In the classroom, Crouse excelled as a Scholastic All-American in 2016, as well as a three-time Academic All-Big Ten member, and was a seven-time NU Scholar-Athlete Honor Roll student.
 
A native of Fargo, North Dakota, Crouse most recently coached at her hometown club gym, American Gold Gymnastics.
 
For the latest on the Kentucky gymnastics team, follow @UKGymnastics on Twitter, Facebook and Instagram, as well as on the web at UKAthletics.com.