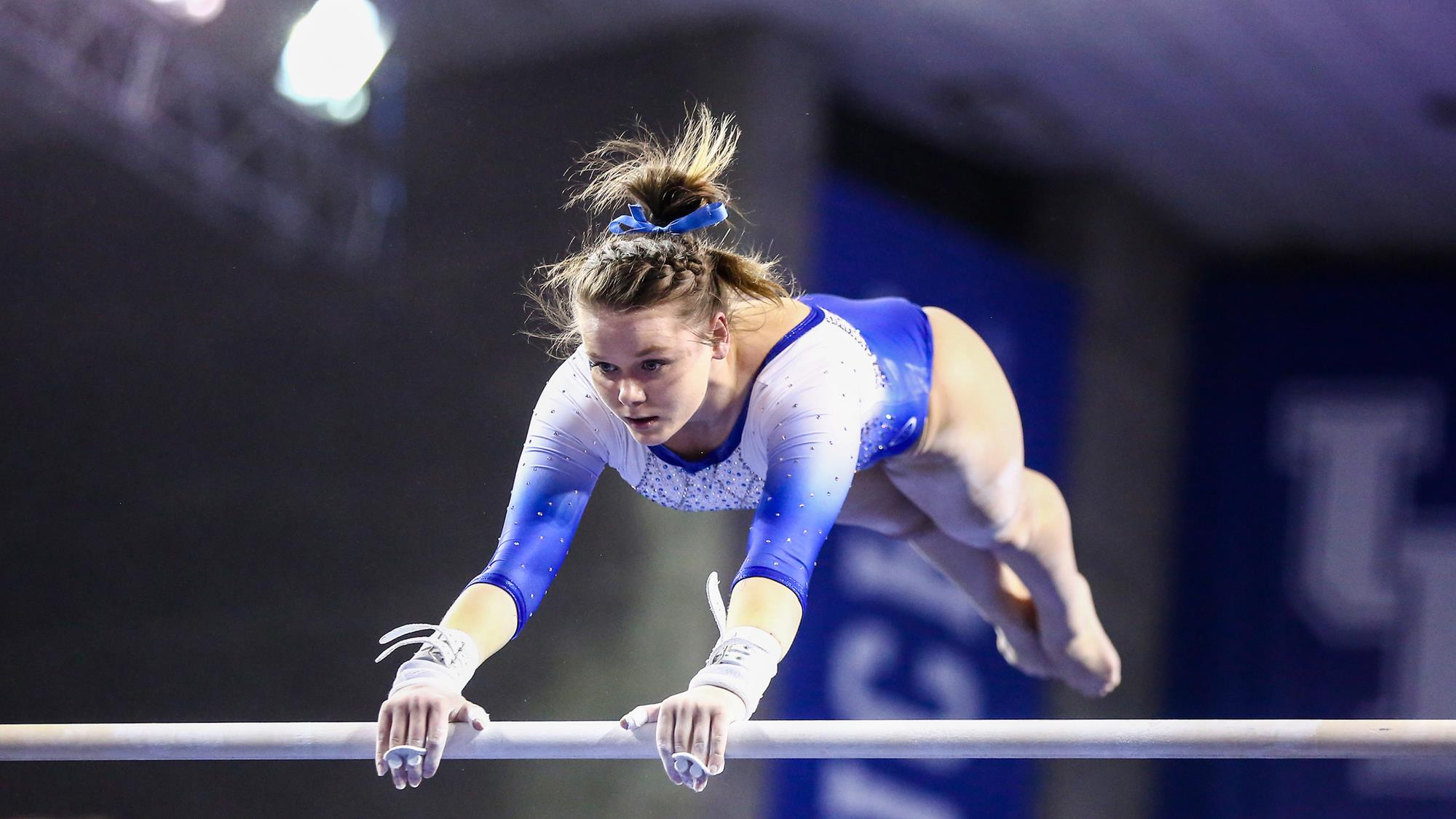 February 27, 2020 - 11:10 AM
Cats Seek to Beat Crimson Tide in Back-to-Back Seasons
LEXINGTON, Ky. – The No. 12 Kentucky Wildcats (6-4, 3-3 Southeastern Conference) are set to hit the road for their latest start time of the season, taking on the No. 9 Alabama Crimson Tide (4-4-1, 3-2 SEC) on Friday at 8:30 p.m. ET, live on SEC Network.
 
The Cats head to Coleman Coliseum seeking a second consecutive victory over Bama after securing a 197.200-196.800 upset in Lexington last season.
 
Kentucky is led into Friday by reigning SEC Specialist of the Week Mollie Korth, who became the first athlete in program history to earn each of the conference's weekly awards at least once over the span of a career.
 
Korth's latest accolade came by way of the highest score across any event of her storied career when the eight-time All-American earned a 9.975 in a first-place finish on vault in last week's 197.050-196.825 loss to then-No. 11 Georgia. The senior from Cambridge, Wisconsin, also tied junior Ella Warren for the victory on floor with a 9.925.
 
Kentucky is 2-1 on the road in league play this season, picking up top-25 wins over No. 19 Arkansas and No. 17 Auburn before falling at No. 9 LSU. Alabama opened the season with a loss at Auburn but emerged victorious in bouts with LSU and Arkansas. UK and UA rounded out their SEC slates each with a win over Missouri and a loss to Florida.
 
To purchase tickets for the 2020 season, visit UKAthleticsTix.com. For the latest on the Kentucky gymnastics team, follow @UKGymnastics on Twitter, Facebook and Instagram, as well as on the web at UKAthletics.com.