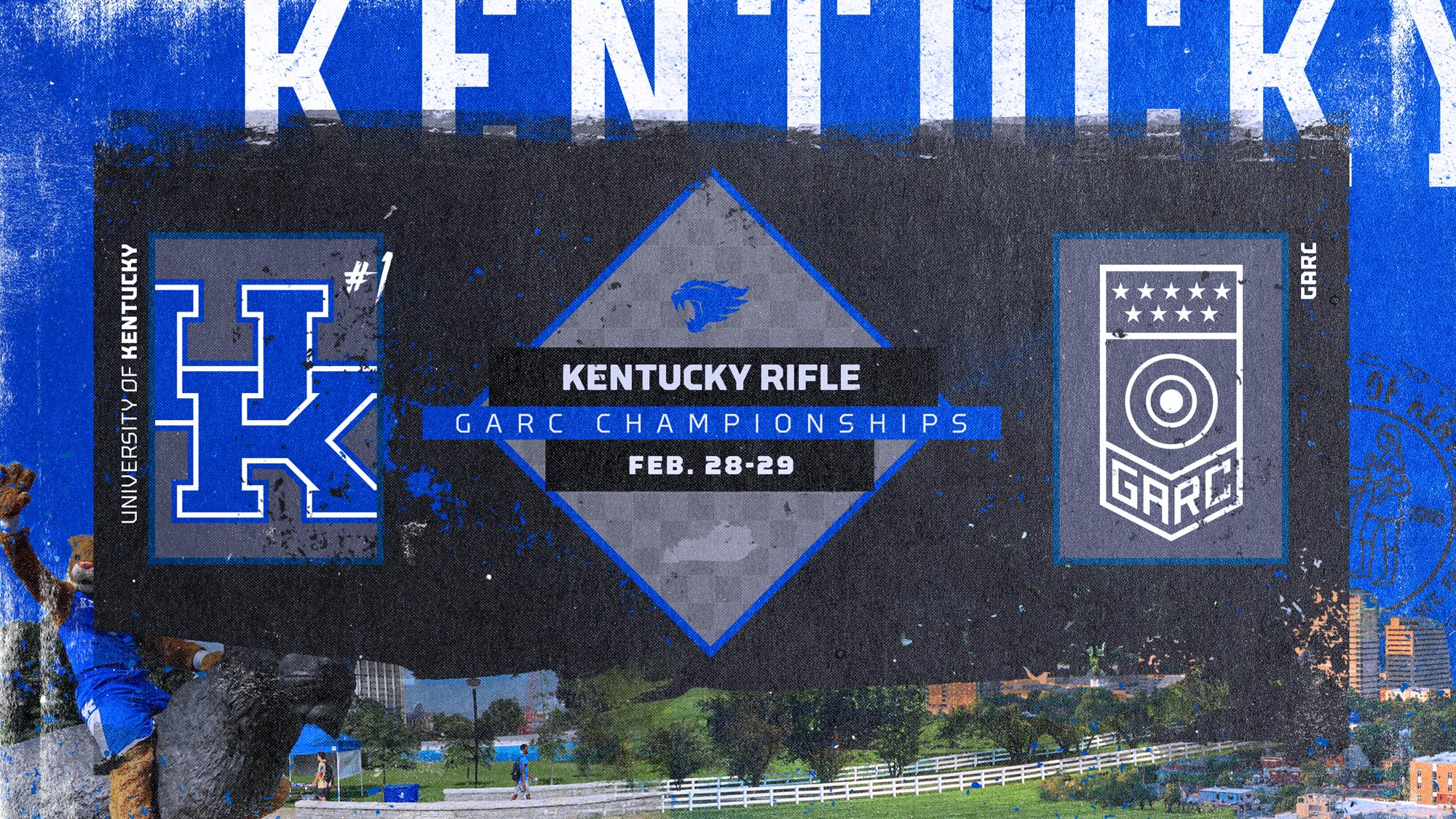 LEXINGTON, Ky. – The Great American Rifle Conference Regular-Season Champions are back in action Friday and Saturday as No. 1 Kentucky travels to Memphis, Tennessee for the GARC Championships held inside the R.F. Fogelman Rifle Range.
 
The three-day event begins Thursday night with all-conference honors presented at a banquet followed by smallbore relays Friday and air rifle relays Saturday. Competition both days is scheduled to begin at approximately 9 a.m. ET with an eight-finalist individual format to follow each day. Army, Akron, Memphis, Navy, NC State, Nebraska, Ole Miss and 10-time defending champion West Virginia will join UK at the event. Live stats are available ukathletics.com.
 
"The GARC Championships are always an exciting event to compete in and this is going to be a great test for our team," UK head coach Harry Mullins said. "The team has been working so hard in training and I am so proud of how they are pushing themselves to take all the necessary steps to keep improving. We are looking forward to a good weekend in Memphis."
 
Kentucky enters the weekend after a strong regular season where UK set a new school record team aggregate score and earned its first GARC Regular-Season Championship since 2013. This weekend, the Wildcats will be looking for their first GARC Championship title since 2009.
 
Earlier this week, UK qualified for its 26th NCAA Rifle Championships. Last Saturday's NCAA qualifying score was the last factor determining the field for the 2020 NCAA Rifle Championships. Kentucky's three-score aggregate average of 4727 was added to its NCAA Qualifying mark of 4723 for a 9450 total score helping the Wildcats rank top-eight in the nation and qualify for the national event. Air Force, Akron, Murray State, Nebraska, Navy, TCU and West Virginia also qualified.
 
As a team, the Wildcats enter the GARC Championships averaging a 2334.54 in smallbore and 2377.23 in air rifle for a team aggregate of 4711.77. Freshman Mary Tucker leads the team with an aggregate average of 1188.538, while sophomore Will Shaner is slightly behind her with an aggregate of 1183.500. Junior Hailee Sigmon averages 1171.653, sophomore Richard Clark has an average of 1167.615 and sophomore Ruby Gomes averages 1166.462. Freshmen Jaden Thompson (1162.462) and Emmie Sellers (1158.625) are having great rookie seasons while sophomore Mitchell Nelson (1154.666), freshman Mason Hamilton (1148.022), junior Mason Joachim (1147.723) and Ian Foos (1145.129) are also contributing to the Wildcats' success this season.
 
Kentucky will play host to the 2020 NCAA Championships in Memorial Coliseum on March 13-14. Tickets are available online at UKAthletics.com/NCAARifle. Individual and team competitions in smallbore three-position (60 shots) will be held Friday, March 13, and individual and team competitions in air rifle (60 shots) will be held Saturday, March 14. The overall team champion will be determined by combining the smallbore and air rifle team total scores into one aggregate score for each institution.
 
For the latest on the Kentucky rifle team, follow @UKRifle on Twitter, Instagram and Facebook, as well as on the web at UKathletics.com.