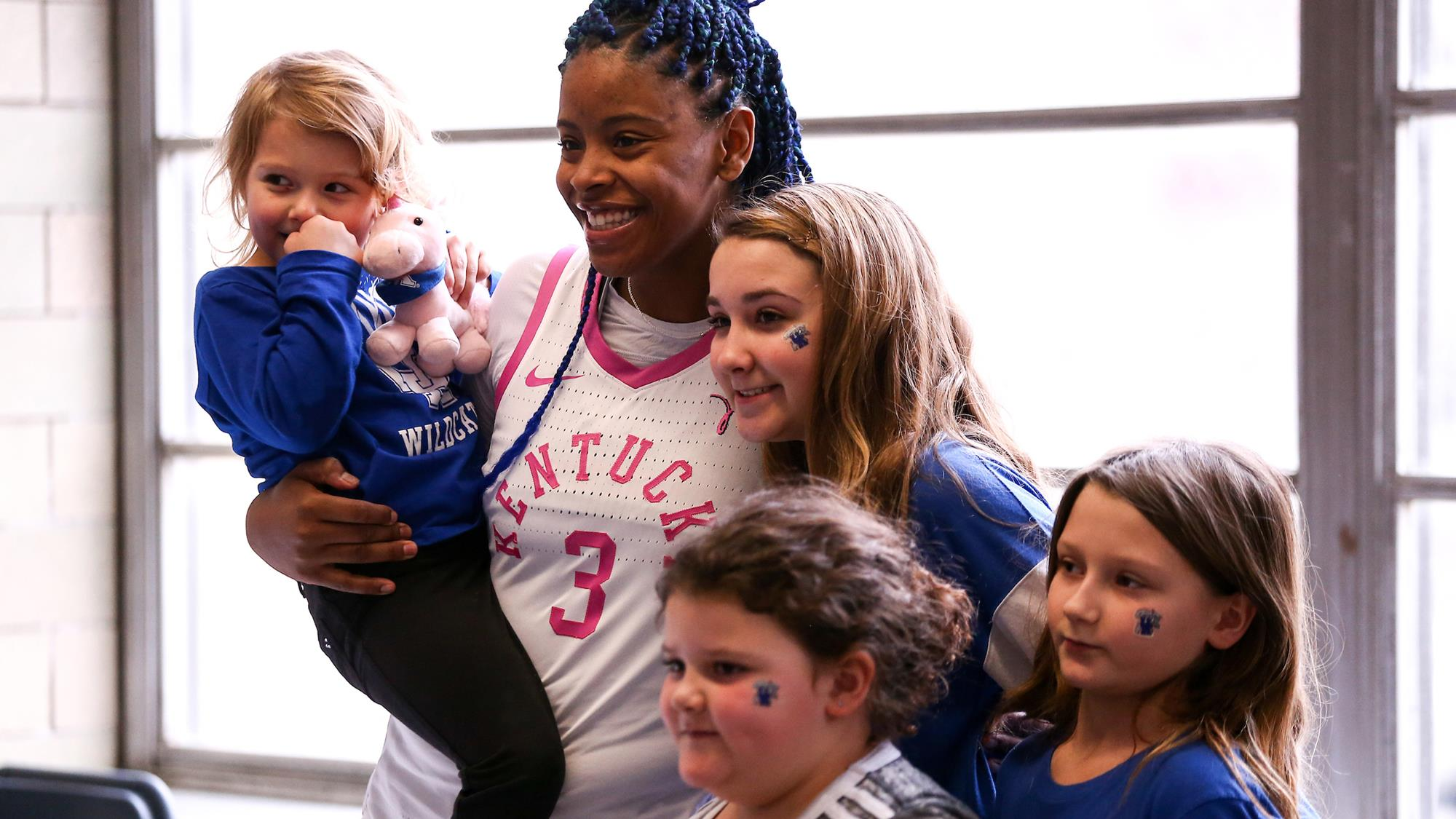 February 26, 2020 - 04:13 PM
KeKe McKinney Named to SEC Community Service Team
LEXINGTON, Ky. – University of Kentucky women's basketball junior forward KeKe McKinney has been named to the Southeastern Conference Community Service Team for her hardwork and dedication to serving others in Lexington and beyond during her time with the Wildcats.
 
McKinney has been extremely active and passionate about community service since arriving in Lexington. Last summer, McKinney showed the impact student-athletes can have across the world as she was part of a group of Wildcats that went to Ethiopia on a service trip. On the trip, McKinney traveled from community to community over the course of a week sharing smiles and laughter with young kids and families while also delivering food and supplies to those less fortunate. McKinney has also been active in the Lexington community volunteering with God's Pantry Food Bank, Habitat for Humanity, Kentucky Toyota Miracle League, Lighthouse Ministries, Special Olympics and more. McKinney is a regular at local children's hospitals, elementary schools and senior citizen homes sharing her amazing personality and contagious smile.
 
This marks the 22nd year for the SEC Community Service Team for women's basketball as well as for men's basketball. All league-sponsored sports have had a Community Service Team since 2004, with at-large teams for men's and women's sports being chosen from 1999-2003. The SEC began this concept with a football Community Service Team in 1994.
 
Kentucky will return to action Thursday vs. Georgia at 7 p.m. ET inside Memorial Coliseum. The game is UK's annual Senior Night as the program will honor Ogechi Anyagaligbo, Nae Nae Cole, Sabrina Haines, Amanda Paschal and Jaida Roper pregame. 
 
For more information on the Kentucky women's basketball team, visit UKathletics.com or follow @KentuckyWBB on Twitter, Instagram and Facebook.