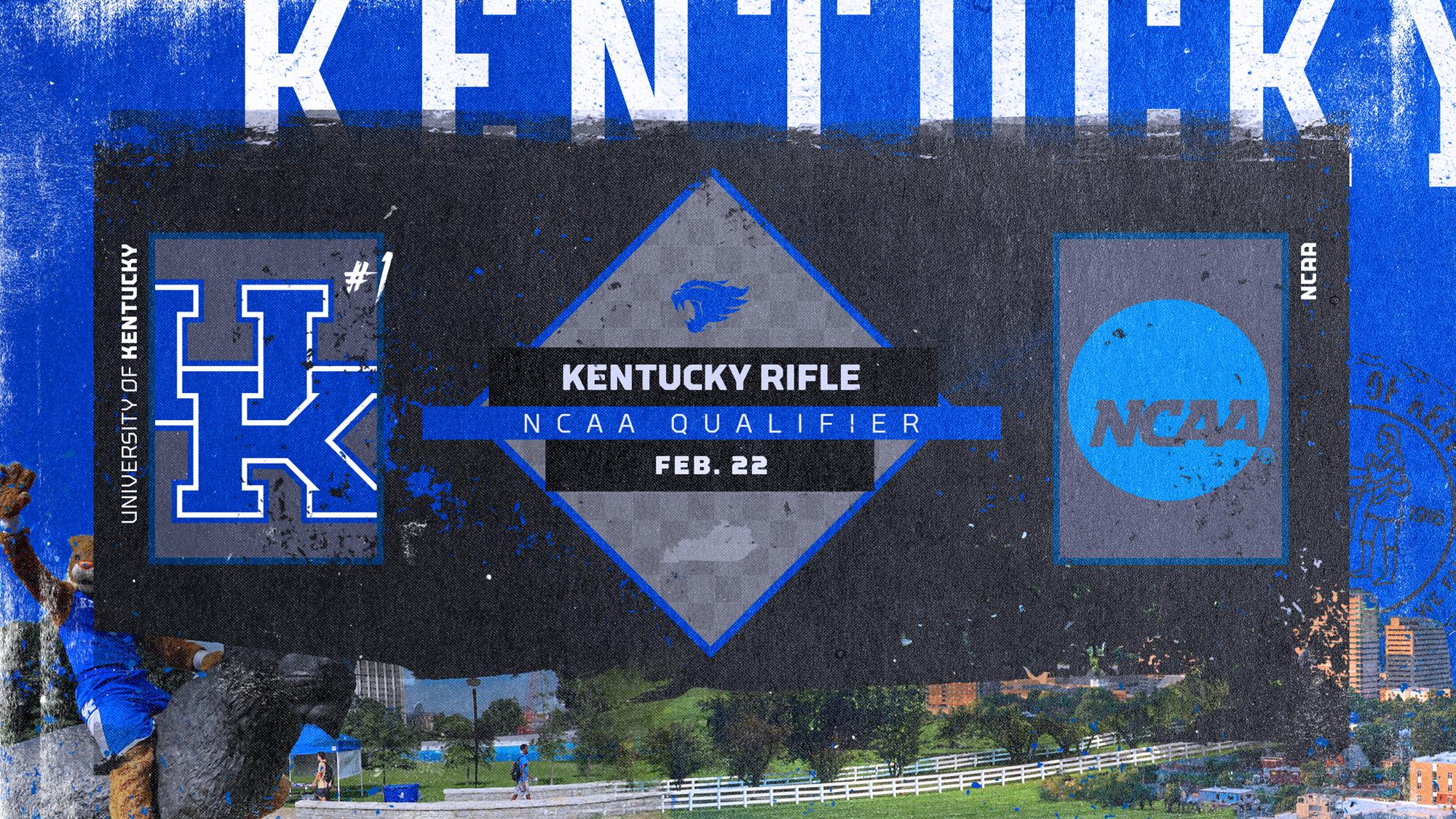 LEXINGTON, Ky. – The 2020 Great American Rifle Conference Regular-Season Champions are back in action Saturday inside the UK Rifle Range as the Wildcats will host a very important NCAA Qualifier with No. 15 Morehead State. The match will begin at 8 a.m. ET and admission is free of charge with free donuts for fans.
 
Saturday will be Senior Day for senior Ian Foos from Bellevue, Ohio. Foos has had a great four-year career for the Wildcats, earning Collegiate Rifle Coaches Association All-America honors as a freshman. He owns a career-best smallbore score of 578, while his career-best air rifle is 589. Foos is averaging a 565.455 in smallbore this season and a 580.583 in air rifle.
 
Saturday's NCAA qualifying score will be the last factor determining the field for the 2020 NCAA Rifle Championships. Each team's three score aggregate average – the score based on each team's highest three regular season scores fired at three different locations – has already been recorded. This weekend's qualifier score will be added to that average. The teams with the eight highest combined scores will qualify for the NCAA Championship.
 
Kentucky is coming off an impressive team aggregate score of 4723 which helped the Wildcats win at No. 3 West Virginia and clinch the regular-season GARC Championship. Kentucky's 4723 score was its third best of the season behind its school-record and nation-leading 4734 score at Army in January and its 4724 score vs. Memphis back on Feb. 1. The Wildcats now have three of the top five team aggregate scores in the nation this season.
 
Freshman Mary Tucker and sophomore Will Shaner were the top two individuals at the match last weekend with both firing a 599 in air rifle. Both Tucker and Shaner tied their top aggregate scores of the season during the match with Tucker firing a 1193 while Shaner was just behind at 1190. So far this season there have been 16 aggregate scores in the NCAA of 1186 or better with Tucker earning nine of those while Shaner claims five of those scores.
 
Tucker leads the team with an aggregate average of 1188.333, while Shaner is slightly behind her with an aggregate of 1183.500. Junior Hailee Sigmon averages 1170, sophomore Richard Clark has an average of 1167.167 and sophomore Ruby Gomes averages 1165.75. Freshmen Jaden Thompson (1162.250) and Emmie Sellers (1158.870) are having great rookie seasons while sophomore Mitchell Nelson (1154.272), freshman Mason Hamilton (1146.944), junior Mason Joachim (1146.705) and Foos (1146.038) are also contributing to the Wildcats' success this season.
 
After this weekend's NCAA qualifier, the Wildcats will travel to Memphis, Tennessee for the annual GARC Championships, which will be held Feb. 28-29. Kentucky will play host to the 2020 NCAA Championships in Memorial Coliseum on March 13-14. Tickets are available online at UKAthletics.com/NCAARifle.
 
For the latest on the Kentucky rifle team, follow @UKRifle on Twitter, Instagram and Facebook, as well as on the web at UKathletics.com.